1. NFTs are trendy but art is timeless
You saw a lot of flashy headlines about NFTs when the crypto market popped in 2020 and early 2021. Because of that excitement, the investment space can't stop talking about them — for now.
Interest in collecting contemporary art is evergreen. It's lasted for generations. It's a known and established market that generally doesn't experience the kind of whiplash that makes for so many flashy headlines.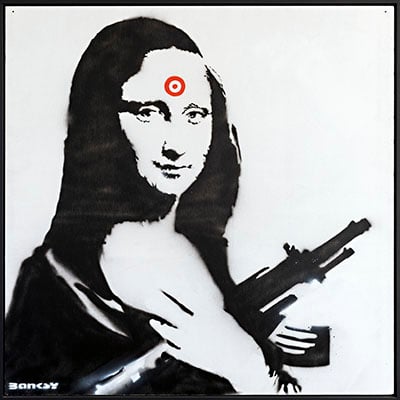 Join Masterworks to invest in works by Banksy, Picasso, Kaws, and more. Use our special link to skip the waitlist and join an exclusive community of art investors.
Skip waitlist
2. Art is thousands of years old. NFTs? Only four.
The technology behind NFTs has existed for about seven years, but as a collectible market, it didn't garner any interest until about 2017. Art collecting in its modern form has been around since the 15th Century Renaissance.
When you're researching an asset for potential investment, taking a look at how it's held up through various market environments can be a helpful and relevant piece of information to understand.
With so little history — and even that being within a particularly niche market of early adopters — it's almost impossible to discern useful trends in NFT markets.
Physical art, on the other hand, offers a lengthy history that analysts can use to understand behaviors in the market.
3. The NFT market is volatile.
If you've read the headlines, you won't be surprised to learn the NFT market, even in so few years, has experienced wild swings in value and interest.
The recent boom in NFTs has largely relied on celebrity creators or endorsements.
Offerings garner a lot of attention when they're released, so they can fetch a significant initial sale price. But that attention tends to be fleeting, as does the asset's exuberant value.
Contemporary art presents a realistic opportunity for collectors with an eye for growth.
The physical art market has experienced losses 4% of the time over the past 25 years, and it's outperformed the S&P 500 — one standard-bearer for investment markets — by 174% in that same period.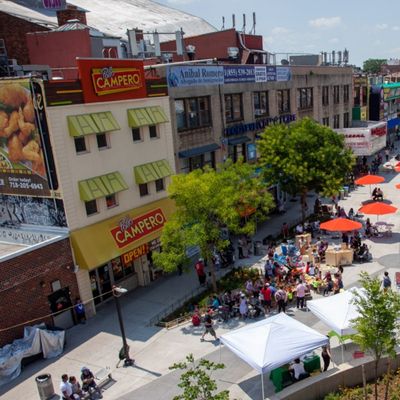 While commercial real estate to has always been reserved for a few elite investors, outperforming the S&P 500 over a 25-year period, First National Realty Partners allows you to access institutional-quality commercial real estate investments — without the leg work of finding deals yourself.
Get started
4. NFTs are tied to cryptocurrency
When you collect pieces of physical art, you pay for it with U.S. dollars or other so-called fiat currency that's backed by a central government.
By contrast, NFTs have to be purchased with cryptocurrencies which are unregulated and, in turn, highly volatile in nature.
Take, for example, singer Shawn Mendes' NFT drop in early 2021. Each NFT's worth was doubly volatile because it was dependent on consumer demand and the value of ether.
So while demand and buzz caused the NFT's ether value to triple within the month after the initial sale, each unit sold for about half the original amount of ether less than a year later.
While the NFT's price in ether halved, the actual U.S. dollar value of ether nearly tripled during that same period, meaning the dollar value of Mendes' collection did in fact experience a net increase.
The value of crypto coins fluctuates quickly and severely. Should the dollar value of ether drop as sharply and quickly as it rose, so will the value of NFTs tied to the coin.
Their connection to crypto markets only adds a layer of volatility to NFT collecting that doesn't exist in the world of physical art.
5. Art is an expanding market
With its history of remaining relatively stable when the stock market takes hits in the face of inflation, taxation and rising interest rates, contemporary art has caught the eye of savvy investors. Many outlets point out that major auction houses around the world have auctioned off over $1 billion worth of art within two weeks, indicating the market is hot right now.
And it's true — auction houses, galleries and even art fairs have been innovating and making it easier for consumers to browse and purchase art online. But the cost per painting can still be eye-popping.
With a platform like Masterworks, art collection is no longer restricted to the realm of the ultra-rich.
The Masterworks team of researchers is on top of market trends, snatching up works of contemporary art that show potential to appreciate, and they make it easy for anyone to buy shares through small investments on their platform.
If you're ready to add a bit of beauty to your portfolio, sign up and get started with Masterworks here.
Paid for by Masterworks.io.See important information.
Sponsored
Fine art as an investment
Stocks can be volatile, cryptos make big swings to either side, and even gold is not immune to the market's ups and downs.
That's why if you are looking for the ultimate hedge, it could be worthwhile to check out a real, but overlooked asset: fine art.
Contemporary artwork has outperformed the S&P 500 by a commanding 174% over the past 25 years, according to the Citi Global Art Market chart.
And it's becoming a popular way to diversify because it's a real physical asset with little correlation to the stock market.
On a scale of -1 to +1, with 0 representing no link at all, Citi found the correlation between contemporary art and the S&P 500 was just 0.12 during the past 25 years.
Earlier this year, Bank of America investment chief Michael Harnett singled out artwork as a sharp way to outperform over the next decade — due largely to the asset's track record as an inflation hedge.
Investing in art by the likes of Banksy and Andy Warhol used to be an option only for the ultrarich. But with a new investing platform, you can invest in iconic artworks just like Jeff Bezos and Bill Gates do.