How dividends are paid
Dividends are paid on a regular basis, often quarterly, to share profits with stockholders. They can be paid out as either cash or in the form of additional stock.
Shareholders will receive a dollar amount or percentage for each share they own. For example, if the company pays a $1.50 cash dividend per share, and you own 40 shares, you'll receive $60 over the year.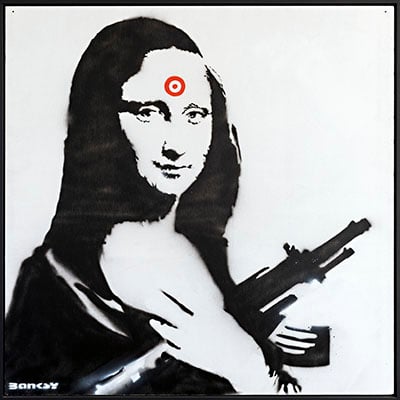 Join Masterworks to invest in works by Banksy, Picasso, Kaws, and more. Use our special link to skip the waitlist and join an exclusive community of art investors.
Skip waitlist
Dividends can be a win-win for investors and companies
Not every company pays shareholder dividends — a lot of them hold onto their profits and reinvest in the company instead.
Shareholders who want to receive dividends need to buy the stock before what's called the ex-dividend date — essentially a cutoff date that ensures they're eligible for the payments. Shareholders who might be considering selling their stock shares must hold them until the ex-dividend date if they want to receive their dividends.
The dividend yield, the amount a company pays out per share, is set by the board of directors, which also has to approve every dividend payment.
There are two main reasons for companies to issue dividends. They reward investors for holding onto the stock, and the regular income attracts new investors, which serves to drive up the company's stock price over time.
The Oracle of Omaha himself, Berkshire Hathaway CEO Warren Buffett, has made a lot of money from dividend stocks.
In fact, a large chunk of Berkshire Hathaway's Berkshire's holdings are now dividend-paying companies.
If you're wondering what stocks to buy, you might consider some of the companies Buffett added to his portfolio in the first quarter of 2022.
Choosing dividend-paying stocks
When a company pays dividends, it can be a sign that it has consistent cash flow and expects a steady income stream. It can also indicate a company is financially stable.
Dividends are often held up as a sign of a company's maturity, because firms that are still in their growth phase generally have to use most, or all, of their cash to fund expansion.
When considering whether to buy a dividend stock, financial advisers say investors should look at a company's payment track record. Things to look for include:
Does the company have an established history of offering dividends?
Have its payments remained stable and increased over time, or has the company occasionally cut its payout?
What percentage yield does it offer? Is that number realistic or does it seem unsustainable? Experts say a good rule of thumb would be a maximum dividend of 4% — but that's not to say that yields can't sometimes be double that percentage
What's the payout ratio — or the percentage of its earnings the company returns to shareholders? While a high ratio like 80% may excite investors, experts say such elevated percentages are also cause for caution. Giving away a high percentage of earnings could lead to future dividend cuts. A payout ratio around 50% is more likely to be sustainable. And, if you're using dividends to replace fixed-income investments like bonds, that's what you want.
— With files from Samantha Emann
Sponsored
Fine art as an investment
Stocks can be volatile, cryptos make big swings to either side, and even gold is not immune to the market's ups and downs.
That's why if you are looking for the ultimate hedge, it could be worthwhile to check out a real, but overlooked asset: fine art.
Contemporary artwork has outperformed the S&P 500 by a commanding 174% over the past 25 years, according to the Citi Global Art Market chart.
And it's becoming a popular way to diversify because it's a real physical asset with little correlation to the stock market.
On a scale of -1 to +1, with 0 representing no link at all, Citi found the correlation between contemporary art and the S&P 500 was just 0.12 during the past 25 years.
Earlier this year, Bank of America investment chief Michael Harnett singled out artwork as a sharp way to outperform over the next decade — due largely to the asset's track record as an inflation hedge.
Investing in art by the likes of Banksy and Andy Warhol used to be an option only for the ultrarich. But with a new investing platform, you can invest in iconic artworks just like Jeff Bezos and Bill Gates do.