Break up with your debt
Trying to chip away at your credit card debt little by little is a losing battle. And as Suze Orman explains, higher credit card rates are one of the things that can become "a spending headwind."
Take some time to beat that 21% interest rate and change your whole financial outlook.
Credible is a free online service that shows you the best lending options to pay off your credit card debt fast — and save a ton in interest.
Credible lets you comparison-shop for the lowest interest rates with just a few clicks of your mouse. In two minutes you'll see all the lenders willing to help pay off your credit cards with a single personal loan.
You can borrow up to $100,000 (with no collateral) at interest rates as low as 3.99% APR, and repayment schedules ranging from 24 to 84 months.
Depending on how much interest you pay on your credit cards, a debt consolidation loan could save you thousands of dollars.
Even if you're just curious about your options, checking rates on Credible is a smart idea. It won't hurt your credit score, it's totally free, and it will probably save you a bundle.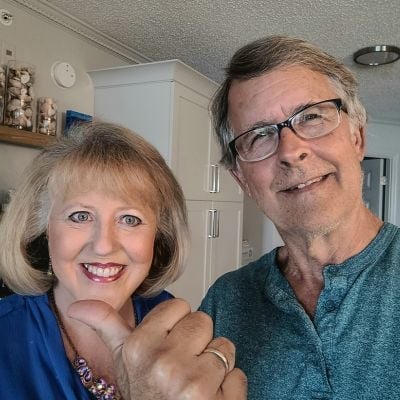 Invest your spare change
When building your emergency fund, first determine how many months of financial cushion you need.
Orman suggests having enough savings to help you cover your expenses for a year. If that seems like a far-fetched target, just focus on saving as much as possible — one dollar at a time.
Acorns can help you out. It's an investing service and savings tool rolled into one.
When you make a purchase on your credit or debit card, Acorns automatically rounds up the price to the nearest dollar and places the excess — the coins that would wind up in your pocket if you were paying cash — into a smart investment portfolio.
Let's say you purchase a doughnut for $2.30. Before you're done licking the sugar off your fingers, Acorns will round the amount to $3.00 and invest the 70-cent difference for you. That's all there is to it.
Your spare change may not seem like much, but look at this math: $2.50 worth of daily round-ups add up to $900 per year — and that's before your savings earn money in the market.
Acorns' portfolios aren't just your average work of algorithmic wizardry. They were put together with assistance from the very human, very Nobel Prize-winning economist Harry Markowitz. It is also backed by celebrity entrepreneurs such as Ashton Kutcher and Dwayne "The Rock" Johnson.
Sign up today and collect a $10 bonus just for getting started. You'll see that emergency fund grow in no time.
Find a financial advisor
When it comes to navigating a recession, there's no need to do it alone.
SmartAsset is an online hub for consumer-focused financial information and advice. Their platform connects you with specialized financial advisors who can help you achieve your financial goals, and plan ahead for economic uncertainty.
Just complete a short survey about your financial status as well as your retirement and investment goals and their algorithm will match you with three options for a vetted fiduciary advisor in your area.
SmartAsset's platform is built on data and trust from their users — just ask the thousands of people who used it to find a financial advisor last month.
Advisor consultations are free so take the short quiz today and get matched with advisors near you to build your recession-proof plan.
Sponsored
Follow These Steps if you Want to Retire Early
Secure your financial future with a tailored plan to maximize investments, navigate taxes, and retire comfortably.
Zoe Financial is an online platform that can match you with a network of vetted fiduciary advisors who are evaluated based on their credentials, education, experience, and pricing. The best part? - there is no fee to find an advisor.