Memeable inflation
Experts point to a variety of common causes for inflation — energy prices, supply chain challenges, low unemployment, housing demand and more.
Rapid shifts in consumer demand as the world swung in and out of versions of "the new normal" throughout 2020 and 2021 wreaked havoc on the global supply chain and, therefore, the available supply of goods, pushing up their prices.
What worker trend analysts have dubbed "The Great Resignation" in 2021 has dampened unemployment and pushed wages up — good for workers — which affects the cost of production and distribution, and pushes prices up alongside them.
And then there was the weird stuff that only 2021 could have brought us: a climate change-linked deep freeze on Texas's energy supply and a meme-worthy ship lodged in the Suez Canal blocking oil transport.
All of this and more have twisted our economy into knots these past two years and kicked prices into record-breaking jumps you've probably noticed everywhere from grocery shelves to airlines.
The bottom line? As prices go up, the value of a dollar goes down.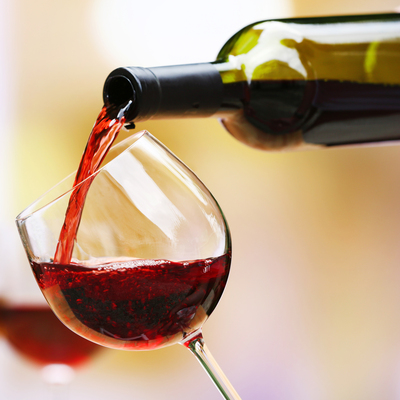 Fine wine is a sweet comfort in any situation — and now it can make your investment portfolio a little more comfortable, too. Now a platform called Vinovest helps everyday buyers invest in fine wines — no sommelier certification required.
Invest Now
Inflation can put 'downward pressure' on the stock market
Most of us know inflation means you need more money to buy the same things. But don't forget about its effect on your non-liquid assets, too.
With rising inflation, the growth in your investments is impacted negatively, too.
If inflation rises too much, it could even mean your investments lose real value over time, if the rate of return is less than the rate of inflation.
Even though, according to CNBC, some economists expect inflation to reach a peak soon and settle back into a more normal rate, investors aren't out of the woods yet.
"In response to the spike in inflation, we can expect the Fed to increase interest rates," says Michael Hartnett, chief investment strategist for Bank of America (BofA) Global Research, in a widely circulated note. "That 'rates shock,'" Harnett says, "is likely at least for some period to put downward pressure on both equities and bonds."
The 10% annual returns we've gotten comfortable with in recent years could look more like 3% to 5% over the next decade.
Protect your investments Want a way to protect your portfolio from this depressing trend? Alternative investments — outside of stocks and bonds — could prove to be a safe haven for your funds.
Unlike stocks and bonds, so-called real assets like fine art tend to go up in value when inflation and interest rates are high, Hartnett said in a recent note. And they may even see higher returns overall. Since 1995, contemporary art has outperformed the S&P 500 by 174% — that's nearly three times the returns — according to the Citi Global Art Market chart.
High-net-worth collectors have always been able to cash in on this lucrative market, since you generally need a lot of money to take home something like a Banksy or Warhol.
Funds like Fine Art Group make it a little easier to add artwork to your portfolio, but those come with major buy-in costs, too. And more accessible funds, like ETFs, tend to have low exposure to real assets.
Now, a company called Masterworks makes contemporary art investing accessible to everyday investors.
Through the platform, you can buy shares in contemporary artworks to build a portfolio based on your financial goals. Unlike with traditional art collecting, you don't have to wait to sell the piece before you can see a return. You can sell your shares anytime within the Masterworks platform.
The Masterworks research team stays on top of the markets and trends, so the company can buy works that are expected to go up in value. You can just sit back and fill your portfolio after they've handled the hard work.
Sponsored
Get a piece of commercial real estate
Enhance your portfolio with high-return commercial real estate
First National Realty Partners is the #1 option for accredited investors seeking superior risk-adjusted returns in the grocery-anchored necessity-based retail space.
While commercial real estate has always been reserved for a few elite investors, outperforming the S&P 500 over a 25-year period, First National Realty Partners allows you to access institutional-quality commercial real estate investments — without the leg work of finding deals yourself.
Invest with First National Realty Partners now.