You might think that investing in fine art by the likes of Banksy and Andy Warhol is only an option for the ultra-rich.
Not anymore.
With a new platform called Masterworks, you can take advantage of the money to be earned from iconic works of art, alongside wealthy collectors like Jeff Bezos, Oprah and Bill Gates.
Want higher growth with lower risk? It's possible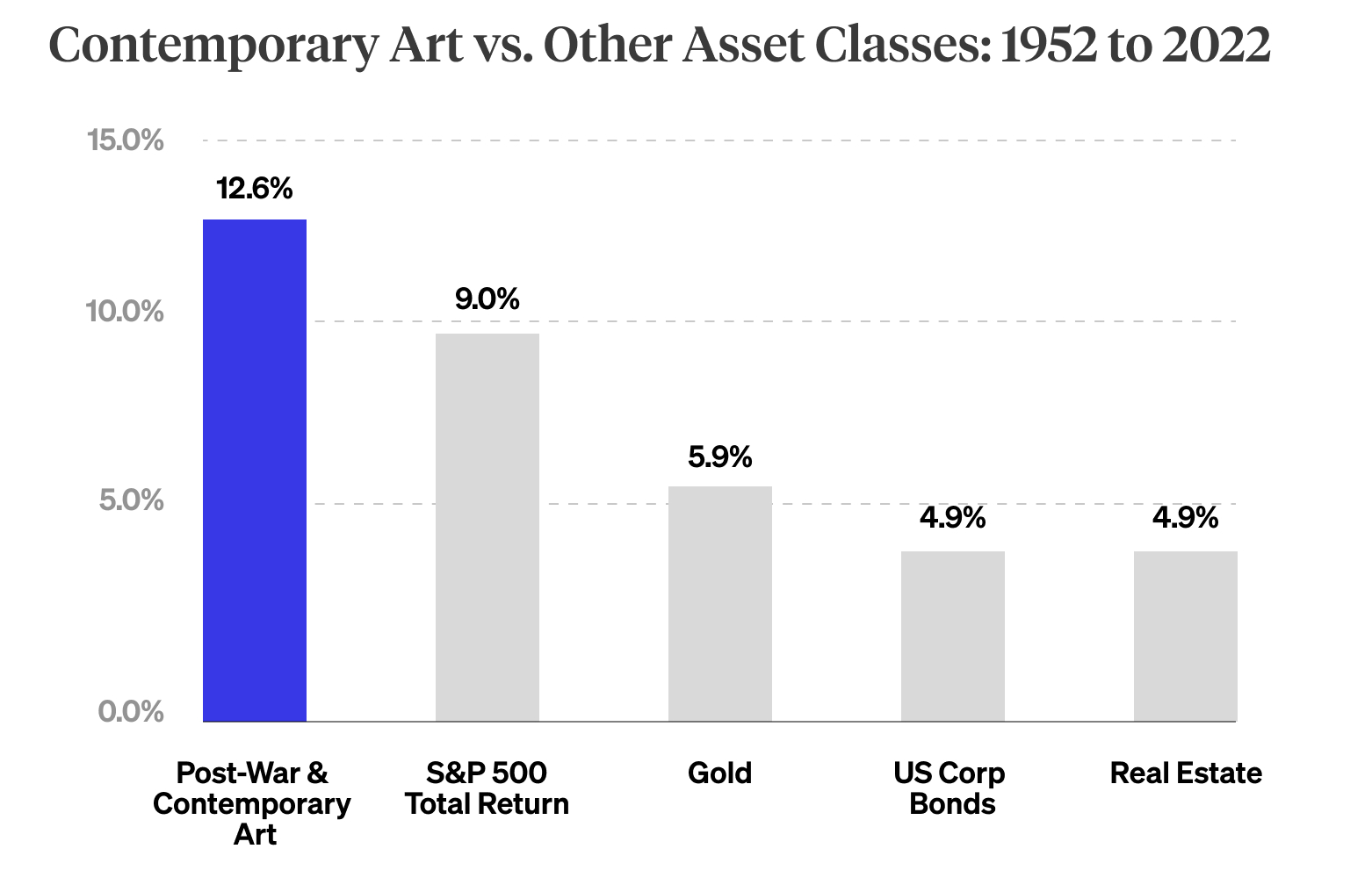 Masterworks can also provide stability to your portfolio.
This award-winning platform allows you to invest in shares of paintings from in-demand and popular artists like Banksy.
Check out these stats:
From 2003 to 2022, Banksy's record price at auction saw an annual growth rate of 67.1%.
Even better, over the last 15 years Banksy's Sharpe ratio – which measures the risk adjusted returns of his market – was 1.4. That's more than double the S&P 500's 0.65 over the same period.
Which means you get higher growth with lower risk, but everyday investors have traditionally been shut out of this asset by the high cost of entry.
Masterworks gives you the opportunity to add art to your portfolio at a fraction of the cost.
How it (Master)works
Here's how it works.
The Masterworks research team watches the art markets to discover which types of works have the most momentum. Masterworks then sends out their acquisitions team to buy artworks. They then offer shares of the acquired artwork to members.
Masterworks uses its proprietary data to help you tailor your portfolio based on your financial goals.
You can earn money by selling your shares to other Masterworks users, or hold onto them and earn your share of the proceeds when Masterworks sells the piece. Plus, those shares can be bought or sold with no commissions or trading fees.
Offerings can sell out in just minutes, but you can use this exclusive link to skip the waitlist.
Since Masterworks provides a form of investment, it has risks associated with it. These risks are set out in a disclosure page.
---