You might think that investing in fine art by the likes of Banksy and Andy Warhol is only an option for the ultra-rich.
Not anymore.
With a new platform called Masterworks, you can take advantage of the money to be earned from iconic works of art, alongside wealthy collectors like Jeff Bezos and Peggy Guggenheim.
Bigger returns with less downside volatility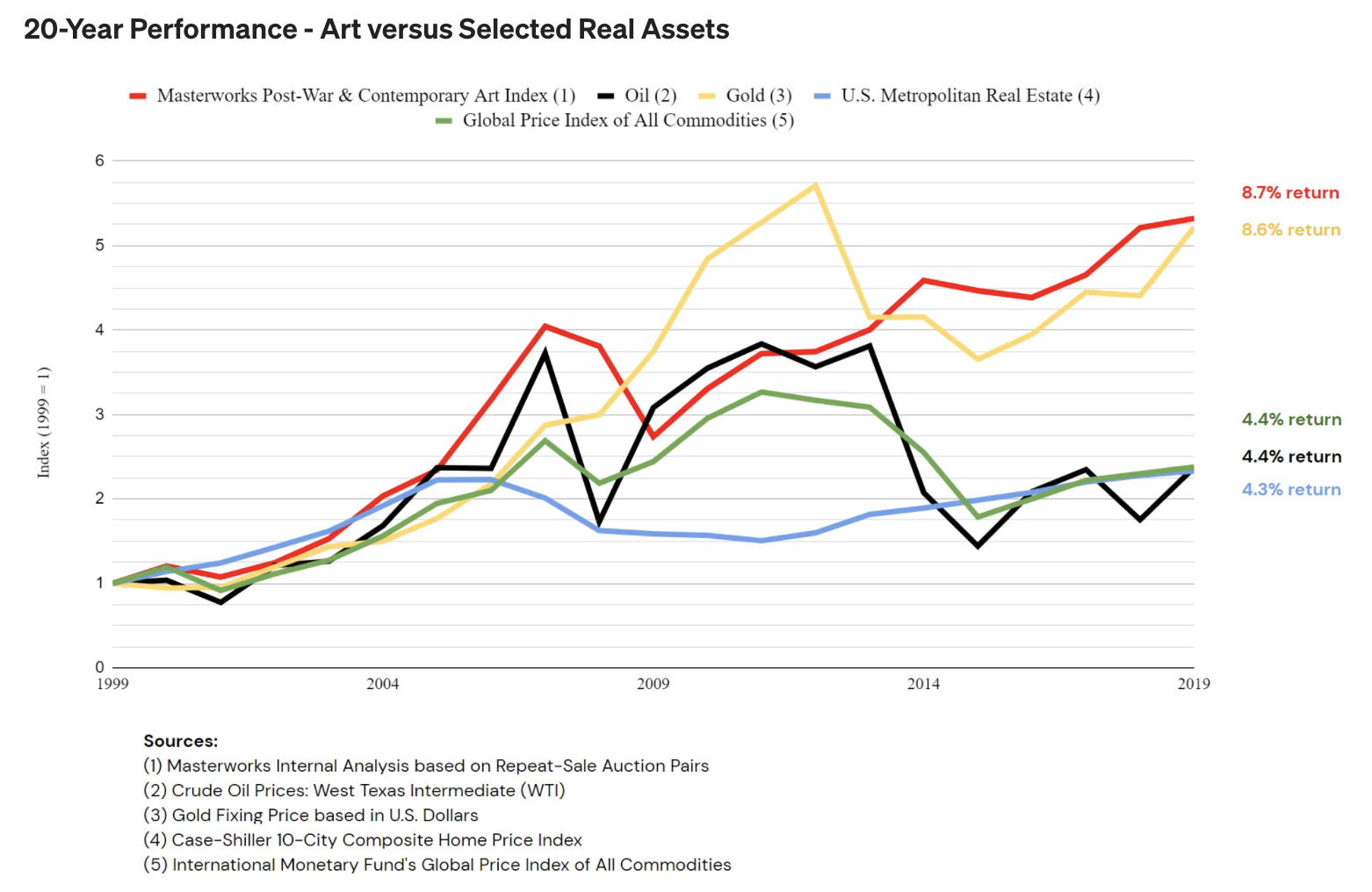 Contemporary art can also provide stability to your portfolio.
While past performance is no guarantee of future results, from 1995 to 2020, contemporary art experienced losses over three-year investment horizons 4% of the time.
That makes fine art a relatively stable asset class. And yet, it's been completely overlooked! Contemporary art has posted strong returns over the past 25 years without stomach-churning volatility, but everyday investors have traditionally been shut out of this world by gatekeepers and complex processes.
Masterworks gives you the opportunity to add art to your portfolio.
How it (Master)works
Here's how it works.
The Masterworks research team watches the art markets to discover which types of works are going up in value. Masterworks then sends out their acquistions team to buy artworks. They then offer shares of the acquired artwork to member investors.
Masterworks uses its proprietary data to help you tailor your portfolio based on your financial goals.
You can earn money by selling your shares to other Masterworks users, or hold onto them and earn your share of the proceeds when Masterworks sells the piece.
Plus, those shares can be bought or sold with no commissions or trading fees.
It takes only 30 seconds to submit your Masterworks membership application.
Since Masterworks provides a form of investment, it has risks associated with it. These risks are set out in a disclosure page.
---