An article in Time reports that most American households spend more than 10% of their total income on childcare, while a fifth of households spend more than a quarter of their earnings. Care.com found that the average price of one week of daycare is $196 per child (that's $9,800 per year), while hiring a nanny cost more than $556 per week ($27,800 per year). If this wasn't bad enough, 40% of parents reported that the cost of childcare has tended to increase by $1,000 or more per year.
While single parents have it bad, many families across the country are also left deciding between keeping both parents working or having one take on a full-time childcare role. This is particularly common in households where one parent doesn't earn enough money to make a reasonable profit once childcare costs have been paid.
The numbers are daunting, but it may be possible to come out on top if you find a good babysitter. Setting you back a bit more than daycare but less than half the price of a nanny, Care.com reports that the average cost of an after-school babysitter for one child is $214 for 15 hours of work each week. That's about $14.26 per hour, or $10,700 per year.
Hiring a sitter to work 15 hours a week would cover three hours each weekday between when your little rascal finishes school and you get home from work. This arrangement also saves time because there's no need to travel to a daycare or elsewhere to pick up your child. For many families, having a dependable caretaker for schooldays makes it possible for both parents to work; house, feed, and clothe the family; and maybe even afford to live a little.
National average wages aside, you should expect some variation in how much a babysitter costs in your area. Expected hourly rates differ depending on factors such as the age and experience of the babysitter, how many kids you have, and the cost of living in your city. You'll find plenty of babysitters the traditional way (through your neighbors or word of mouth, etc.), but lots of apps, websites, and agencies now specialize in connecting parents with particular kinds of care.
The sheer array of options may be overwhelming, so here's our guide to finding — and keeping! — the best sitter your money can buy.
Fair pay for great service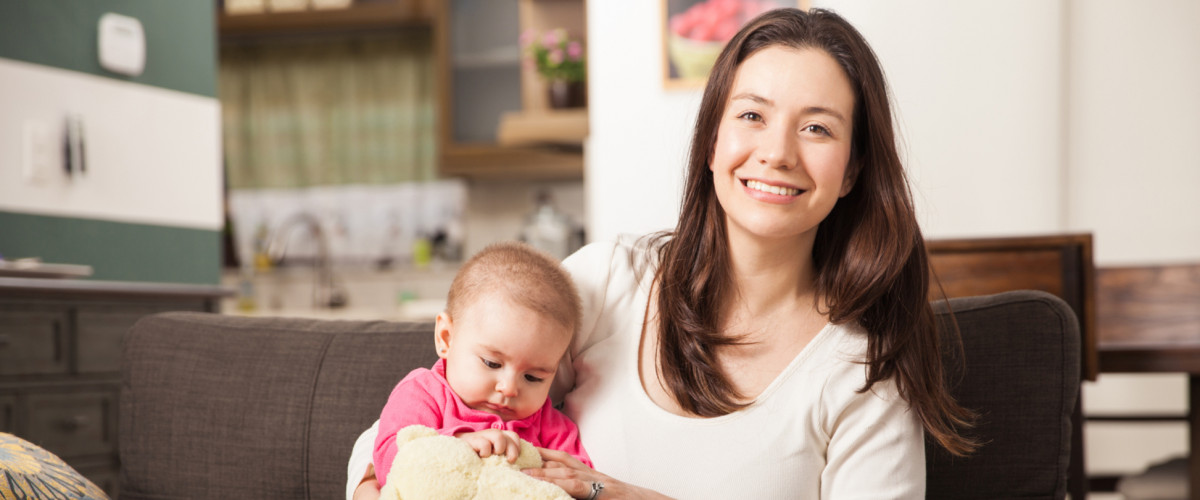 Realistically, you might have to interview a few people and maybe even pay a bit more than the average rate in your area to get the best babysitter for your child. Once you locate a great candidate who gets along with your kid, it's essential to pay your sitter fairly based on their experience to ensure that he or she will stick with your family as long as possible.
The less variation and more trust you can build with your babysitter and between the sitter and your child, the better it is for everyone. Not all people or sitters are created equal, and whoever you hire will spend a lot of time teaching and upholding important life values for your child. The Penny Hoarder argues that when you hire a babysitter, you are not only seeking a nanny service but entrusting the livelihood of your child to the person. In this way, fair pay helps ensure consistent education, morals, and safety for your child. A great sitter is worth the money.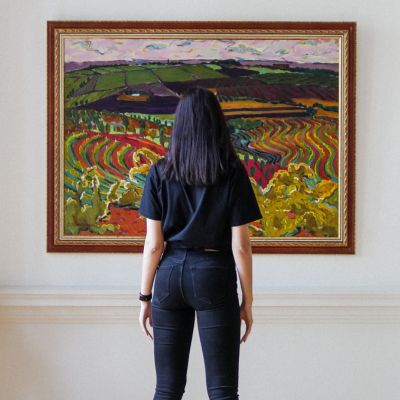 Contemporary art has outperformed the S&P 500 by 131% for the past 26 years. Join the exclusive platform to invest in million-dollar works by artists like Banksy, Basquiat, and more. Get started today and diversify your portfolio with art.
Learn More
What's the average pay for babysitting?
Babysitting rates vary from state to state, so the first step to deciding how much to pay your sitter is to find out the average rates in your area. Generally, rates are higher in areas with a higher cost of living. According to a 2016 study by UrbanSitter.com, Denver has the least expensive rates at $11.75 per hour for one child, while San Francisco comes out on top with a rate of $16.58 per hour for one child. In the past five years, these rates have been on the rise. Senior managing editor at Care.com Katie Bugbee says this increase is attributed to the fact that parents today have higher standards for sitters. If you're not hiring a sitter through an agency, it's up to you to decide on a fair hourly wage. You can use Care.com's calculator to find the average rate for your area and get a sense of how much you should expect to pay per hour.
Choosing an hourly rate: factors to consider
1. The babysitter's experience and qualifications
Like other professional jobs, a sitter's skills and years of experience should be taken into account when deciding their pay. Newborns and little kids require a lot of work and attentive, experienced care. You don't want to leave a young child with someone who has no idea how to handle a toddler. On the other hand, older kids are less delicate and might be perfectly cared for by an intelligent person with some camp counselor experience.
It's important to pay a babysitter fairly based on their experience and qualifications. The less experience and qualifications they have, the lower their expected rates, and vice versa. Some desirable qualifications for a babysitter include basic first aid, CPR, and early childhood education. Many camps now offer basic first aid training to their counselors (a skill worth paying for in a younger babysitter), while older sitters with a lot of experience may simply know how to handle emergencies better. Make a list of which skills are most important to your family and be prepared to look for and pay for a sitter who fits the bill.
2. Number of children
Babysitters usually base their hourly rates on the number of children they will take care of. This means that the more children you leave in the sitter's care, the more you will have to pay. If you have more than one kid at home, you can probably appreciate the sitter's position on this one. More kids often equate to exponential effort!
3. Children's needs
Some sitters prefer to care for older babies, while others prefer newborns. Some are not experienced in handling infants or children who have special needs. You can expect babysitters to charge different rates for newborns (0-12 months), toddlers (1-3 years), primary school age (7-11 years), and preteens (12+). Parents should be ready to pay more for younger kids as they require constant watching, feeding, and diaper changes. Rates also tend to be higher for children with special needs depending on how much care and attention they require.
4. Services needed
Before you hire a sitter, you should outline specific duties and responsibilities you expect him or her to undertake. The rate you pay the sitter should depend on the amount of work you get the person to do. If you expect your sitter to perform a wider range of duties than simply picking your child up from school and supervising them at home, then you'll probably have to pay a higher rate. Some activities that might call for higher pay include driving your child to after school activities, supervising them during potentially dangerous activities like swimming, providing tutoring or homework help, cooking and serving dinner, and performing a bath and bedtime routine.
5. Transportation
To save on costs, it's best to hire a babysitter who lives near you. This way, you're not obliged to compensate them for transportation costs to get to your house. On the flip side, if they use their car to drive your child around from school to activities to your home, then you might have to compensate them for gas. Finally, if you pick up and drop the sitter off at their home, you can probably get away with paying the person a slightly lower rate than if they traveled to your home on their own speed.
6. Schedule
The rate you pay can also be influenced by the day of the week, time of the day, and number of hours your sitter works. Generally speaking, you pay more for convenience. Rates for weekends are often higher than weekdays and so are the rates for public holidays and special dates like Valentine's Day and Halloween. Early mornings and late nights may also be more expensive. If you ask your sitter to work more hours, consider paying a higher rate for the extra hours.
To get things off on the right foot, it's a good idea to define these different rates right when you hire your sitter. This way everyone knows what to expect and there won't be any unpleasant surprises. Allow your sitter to set some boundaries too; it might be too much to expect them to care for your kids on Halloween if they have children of their own. They may also have a tradition of visiting family during certain times of year or one day a week when they absolutely cannot work. It's important to remember that although your sitter is there to help you, they need to have lives too. As the boss, you're responsible for providing a good working environment so your sitter doesn't become overworked and quit right when you need them the most.
Quality childcare costs money, but you don't have to enter into the search process blind. Taking the time to research fair rates, talk to other parents about their experiences, and identify what skills matter to you most will set you on the right track to finding the perfect sitter for your family, whether you locate them through an agency, acquaintances, or through word of mouth.
Once you've found someone who meets your requirements, offer your potential sitter a rate that you believe is fair and competitive. Take the time to negotiate and agree on a reasonable rate that will satisfy everyone involved. Open communication and fairness are essential to a successful relationship with your sitter. After all, you could be working together for a long, long time.
Hiring a babysitter puts you in the hot seat. Finding — and keeping-the right person depends on your ability to research, judge character, and be a great boss.
More: Do you know someone who could use some tips on finding the perfect sitter? Help them out by sharing this article.
Sponsored
Meet Your Retirement Goals Effortlessly
The road to retirement may seem long, but with WiserAdvisor, you can find a trusted partner to guide you every step of the way
WiserAdvisor matches you with vetted financial advisors that offer personalized advice to help you to make the right choices, invest wisely, and secure the retirement you've always dreamed of. Start planning early, and get your retirement mapped out today.