Let someone else do the hard work Despite being one of the best passive income opportunities available, farmland has been off limits to the average investor.
Part of that has to do with the cost. The ultra-rich and institutional investors flush with cash have traditionally been some of the only individuals with access to the capital required to purchase and manage profitable farming operations.
But farmland has also been inaccessible because of a lack of information. Even if you're fortunate enough to have the funds to get in, how do you decide where to buy, or which farms are set up for long-term success?
FarmTogether answers all of these questions for you.
Through a combination of proprietary sourcing technology and strategic partnerships, the company reviews both on- and off-market opportunities across the U.S. Only a fraction of them — 2% — meet FarmTogether's rigid standards for profitability and sustainability and are then offered to investors.
"Investors can trust that the deals being offered on our platform are the best of the best," says Artem Milinchuk, founder and CEO of FarmTogether.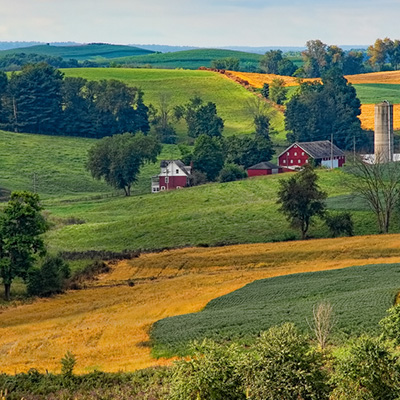 Hands off After you've signed up on the FarmTogether platform and found one or more farming operations to put your money behind, there's not much left for you to do.
"We handle it all — sourcing, risk management, operations, and distributions — to remove the barriers to entry that would otherwise turn investors away if they tried to do it all themselves," Milinchuk says.
FarmTogether partners with some of the industry's most trusted operators to maximize the productivity of the farm you've invested in and ensure your land is well taken care of. The company makes a point of sourcing land with above-average soil, creating investments with serious long-term upside potential.
FarmTogether investors receive quarterly or yearly rental and operating income proportional to their ownership stakes. At the end of a property's target hold period, investors also receive their share of capital gains from the sale of their farm.
"All you need to do is sit back, relax, and watch your investment grow – literally," Milinchuk says.
Farmland's advantages over other passive investments There's no shortage of passive investment options on the market.
Real estate investment trusts (REITs), exchange traded funds (ETFs) and investment properties have all earned a place in countless portfolios.
Farmland, though, is unique. Because it is largely detached from both the stock and residential real estate markets — both prone to portfolio-punishing crashes — farmland investing has historically beat almost all major asset classes in terms of stability.
Farmland can also provide investors with three revenue sources — rental payments from operating partners, sales from the crop yield, and appreciation at the end of a property's target hold period — that often add up to create market-beating returns.
"Since 1992, annual returns to US farmland have exceeded those of real estate, REITs, bonds, and the S&P 500," says Milinchuk.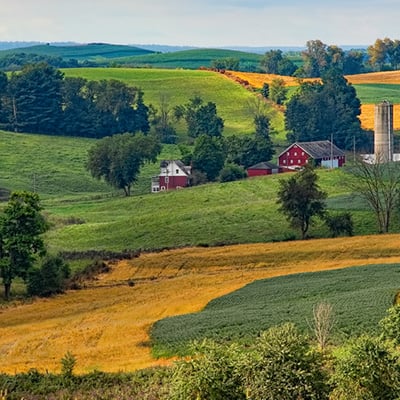 Farmland's unbeatable upside Investing in farmland today puts you on the right side of two trends that show no sign of reversing.
High quality American farmland is growing increasingly scarce, resulting in annual appreciation of more than 6% for the last decade, according to Milinchuk. As populations rise and cities expand, the amount of arable land, not just in the U.S. but worldwide, will only shrink further, making it even more valuable.
An increase in the global demand for food should also result in higher prices for the products grown on American farms.
"Your investment in farmland today should become more valuable over time," Milinchuk says.
And because FarmTogether is focused on sustainable farming practices that allow farms to produce more efficiently for extended periods, investors have the opportunity to capitalize on both rising food and land prices over the long-term while supporting farms that feed a hungry planet.
"By investing through FarmTogether, investors cannot only reap the rewards of passive income, but their investments can also help drive real climate solutions."
Sponsored
Diversify your investments with farmland
You don't have to own a farm to profit off farmland.
Farmland has proven to be one of the most stable assets of the past few decades — and with FarmTogether, you're able to invest today. FarmTogether's platform gives accredited investors access to this exciting market, and one of the highest-yielding asset classes on a risk-return basis.
Sign up for FarmTogether to start investing in farmland.