Can you buy crypto with a credit card?
Though some investment brokers like Robinhood allow you to purchase cryptocurrencies directly through their platform, many people buy crypto via specialized exchanges.
Keep in mind, while it is possible to buy cryptocurrencies with credit cards, not all crypto exchanges accept them.
This includes Coinbase, the biggest exchange in the United States. On Coinbase, the only payment methods accepted in the U.S. are bank ACH (automated clearing house) transfers, debit cards, wire transfers and PayPal.
That said, plenty of exchanges do accept credit cards, including Coinmama, CEX.IO and eToro.
But just because you can buy crypto with a credit card doesn't mean you should. Here's why.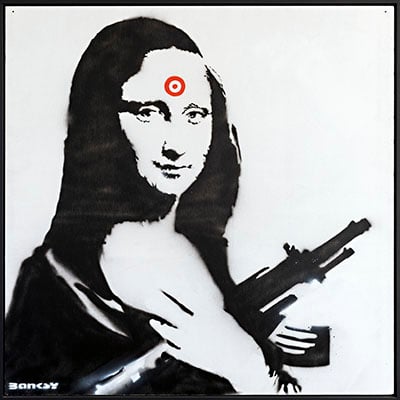 Join Masterworks to invest in works by Banksy, Picasso, Kaws, and more. Use our special link to skip the waitlist and join an exclusive community of art investors.
Skip waitlist
How does buying crypto with a credit card work?
When buying cryptocurrencies on an exchange, you have to choose a payment method to deposit cash into the exchange. From there, you trade that cash for crypto.
Funding your account using ACH (that is, connecting your bank account) is generally the cheapest route — sometimes it is even free. The same cannot be said for credit cards.
While they may be convenient, that convenience comes at a steep price.
Crypto exchange transaction fees
Cryptocurrency exchanges make money in different ways. Almost all of them take a cut whenever you trade. This is true no matter which payment method you use.
However, when you pay with a credit card, you're hit with credit card fees on top of the normal exchange trading fees.
Credit card fees vary from exchange to exchange. Before purchasing with a credit card, google your exchange's fees to understand what you're getting into.
For example, to buy cryptocurrencies on Coinmama with a credit card, you have to pay:
Exchange rate spread: 2%
Commission fee: up to 3.9%
Credit card fee: 5%
All these fees are built into the trade price, so you may not even realize how much you are losing unless you compare it to the true exchange rate. Let's say you want to buy some bitcoin. If you wanted to invest $1,000 in bitcoin through Coinmama, you'd pay:
$20 on the exchange rate
$39 commission fee (for non-loyalty members)
$50 credit card fee
In other words, you'd need a 10.9% return on investment just to break even on these fees.
But exchange fees are only one part of the equation. It gets even worse.
Cash advance fees
Chase, Capital One, American Express, Citi and other major American credit card issuers treat cryptocurrency purchases like cash advances.
So on top of the exchange's fees, you're also hit with a cash advance fee from your bank.
Cash advance fees vary by institution, but Chase and Citi, for example, charge $5 or 10% of the cash advance, whichever is greater.
So, in our $1,000 bitcoin investment example, you're looking at an additional $100 cash-advance fee on top of the $109 in exchange fees.
In other words, by using a credit card, you're kissing goodbye more than a fifth of your investment to fees.
To make matters worse, cash advances do not have grace periods like regular credit card purchases, which means interest starts accruing from the moment you make your purchase.
The moral of the story: To avoid expensive surprises, call your credit card company and ask how they handle cryptocurrency purchases.
Other fees
When you use a credit card to buy cryptocurrencies from exchanges based outside the U.S., you can tack on an additional foreign transaction fee — typically 3%.
Because of this, it's a good idea to check an exchange's location before making a purchase.
If you use a card with no foreign transaction fees — such as the Chase Sapphire Preferred or Capital One Venture — you can avoid them.
Daily limit
Some exchanges have daily limits on how much crypto you can buy with credit cards. For example, on the Bitpanda exchange, credit card deposits max out at about $3,050 per day.
In addition to the exchange's daily limit, you also have to keep an eye on your card's limits.
Pros and cons of buying crypto with a credit card
Pros
There aren't really any pros to paying for crypto with a credit card.
Normally, credit cards offer rewards points and special protections. But since credit card companies treat crypto purchases as cash advances, you don't accrue those benefits.
Cons
When you use a credit card, you're slammed with multiple fees. These fees are not associated with other payment methods like ACH transfers. To see a positive return on investment after paying these fees, you must dig yourself out of a deep hole.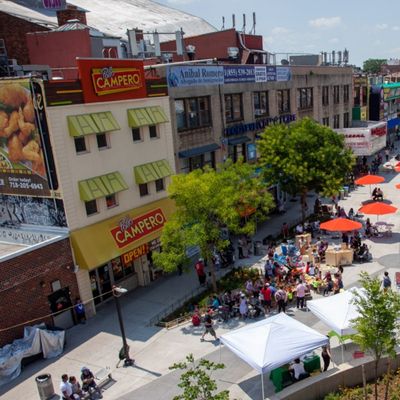 While commercial real estate to has always been reserved for a few elite investors, outperforming the S&P 500 over a 25-year period, First National Realty Partners allows you to access institutional-quality commercial real estate investments — without the leg work of finding deals yourself.
Get started
Other considerations
Before purchasing cryptocurrencies with a credit card, consider these other important factors.
Scams
Buying cryptocurrency online is still a foreign concept to millions of rookie investors. That makes them easy prey for fraudsters.
Before diving into the world of cryptocurrencies, it's important to familiarize yourself with common scams.
One such scam involves fake crypto exchanges disguised as legitimate websites. If you fall victim to online credit card fraud, your card's fraud protection should cover you, but it's best to use caution and keep it from happening in the first place.
Debt
While it's exciting to ride the crypto wave, it is still an extremely volatile investment. Avoid investing money you can't afford to lose. If your only way to purchase crypto is by racking up credit card debt, odds are you can't afford to lose.
Not only is going into debt to buy crypto risky, it also can pull down your credit score. Holding a higher credit card balance increases your credit utilization, which hurts your credit score.
If you plan on taking out a mortgage, auto loan or personal loan, the debt you built up with your crypto purchase can indirectly affect the rates you qualify for.
Restrictions
Some exchanges have special rules for credit cards. If you don't read the fine print before purchasing, you may find yourself in a sticky situation.
Author's note: I once used my card to purchase Bitcoin on eToro, planning to immediately transfer it to a secure hard wallet. After buying, I realized credit card purchases cannot be transferred off the exchange for 60 days. Oops!
Crypto as a credit card reward
Buying cryptocurrencies with a credit card is a bad idea, but you can use your card to get your hands on crypto in other ways.
One way is with a crypto rewards credit card. These cards are similar to traditional rewards cards, but instead of earning cash back or airline miles, you earn crypto (or you can redeem your rewards points for them).
You can also use a cash-back rewards card, then use your cash rewards to buy crypto.
Sponsored
Fine art as an investment
Stocks can be volatile, cryptos make big swings to either side, and even gold is not immune to the market's ups and downs.
That's why if you are looking for the ultimate hedge, it could be worthwhile to check out a real, but overlooked asset: fine art.
Contemporary artwork has outperformed the S&P 500 by a commanding 174% over the past 25 years, according to the Citi Global Art Market chart.
And it's becoming a popular way to diversify because it's a real physical asset with little correlation to the stock market.
On a scale of -1 to +1, with 0 representing no link at all, Citi found the correlation between contemporary art and the S&P 500 was just 0.12 during the past 25 years.
Earlier this year, Bank of America investment chief Michael Harnett singled out artwork as a sharp way to outperform over the next decade — due largely to the asset's track record as an inflation hedge.
Investing in art by the likes of Banksy and Andy Warhol used to be an option only for the ultrarich. But with a new investing platform, you can invest in iconic artworks just like Jeff Bezos and Bill Gates do.