1. Carmelo Anthony
Like many athletes these days, 10-time NBA All-Star Carmelo Anthony is well-versed in tech investments.
He has invested in Lyft, and Hullabalu, which makes interactive storytelling apps for mobile devices.
In June 2022, Anthony took to the stage during Collision, a tech conference in Toronto, to introduce anothertech investment. Joined by Greg Cross, co-founder and CEO of Soul Machines, Anthony unveiled his digital and autonomously animated self, called Digital Melo.
Cross interacted with Digital Melo, asking them how they feel.
"I feel pretty mellow, I am happy to be here," the digital avatar responded to a laughing audience.
Anthony made sure to tell the audience that Digital Melo is at the "very beginning" of this technology, which he dubbed to be the "future."
The idea is to help Carmelo use his digital twin to interact with fans and expand his brand through sponsorships. Digital Melo could play virtual games with his fans, or make appearances at events that Anthony can't attend himself.
In February 2023, Isos Capital Management partnered with Anthony to launch Isos7 Sports Investments.
"I'm excited to build on my experience as an athlete, entrepreneur, and investor, and move to the next level of league and team ownership opportunities globally," Anthony said in a press release.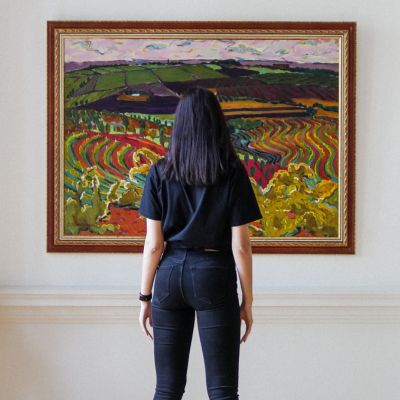 Contemporary art has outperformed the S&P 500 by 131% for the past 26 years. Join the exclusive platform to invest in million-dollar works by artists like Banksy, Basquiat, and more. Get started today and diversify your portfolio with art.
Learn More
2. Spencer Dinwiddie
"I am just a tech guy with a jumper." That's how the Dallas Mavericks' point guard Spencer Dinwiddie described himself on his website.
In 2020, Dinwiddie, alongside fellow NBA players Andre Iguodala (Golden State Warriors), JaVale McGee (Dallas Mavericks) and Aaron Gordon (Denver Nuggets), invested about $12 million in Dapper Labs, the company developing the new Flow blockchain.
In the summer of 2021, Dinwiddie raised $7.5 million in funding for Calaxy, a platform he co-founded. Calaxy allows fans to connect with high-profile creators by purchasing video messages, online classes and video calls.
3. Andre Iguodala
The Golden State Warriors star is synonymous with savvy tech investments and venture capital. Over the years, he's invested in more than 50 companies through his firm, F9 Strategies.
Iguodala has invested in multiple startups, including Zoom. He also started the Players Technology Summit, an event where he brings athletes, investors and the tech world together.
He came up with the idea of the summit after seeing an interest from his fellow athletes. The summit series was so successful that it led to a partnership with Bloomberg.
In 2021, payment processing company Marqeta made its market debut on the Nasdaq, topping $16 billion market cap in Wall Street. Iguodala also helped Marqeta with fundraising before the mega IPO.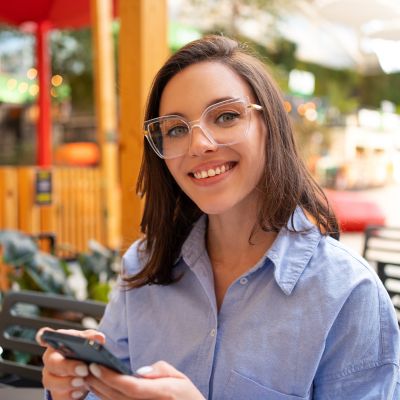 Acorns rounds your everyday purchases to the nearest dollar and invests your spare change. That means any spare change from your daily spending – gas, coffee or groceries – will go towards building your wealth. Get up to $20 when you sign up with this special link.
Get Started
4. Serena Williams
In 2021, Bitcoin rewards company, Lolli, was able to raise $5 million from high-level investors, including tennis star Serena Williams and her husband Alexis Ohanian.
The investment was made through Williams' company, Serena Ventures, which was launched in 2014 with the goal of funding initiatives that support diverse leadership. According to Vogue, 78% of her portfolios are companies started by women or people of color.
Other businesses Williams is involved in include Mayvenn – an online marketplace for hair extensions – and Propel, a Brooklyn startup that provides financial software to low-income Americans..
Overall, her firm has invested in more than 60 startups and has raised more than $111 million.
5. Stephen Curry
The four-time NBA champion uses his company SC30 to manage his investments, brand partnerships and philanthropic ventures. Curry's portfolio includes the Toronto-based startup, SnapTravel. The company describes itself as a "travel agent over messaging," offering customers discounted travel rates via one-on-one chats on messenger apps such as WhatsApp or Facebook Messenger.
Curry also stayed on brand by investing in Tonal, a home workout system. Then there are also his investments in Palm, a smaller smartphone alternative that is intended to be more convenient for traveling.
6. Kelvin Beachum Jr.
Arizona Cardinals offensive tackle Kelvin Beachum Jr., who once opined that "it's time to close the digital divide," is another avid tech investor.
The NFL star has stakes in more than 20 startups during his career, particularly in the manufacturing, agricultural and autonomous robotics industries
Beachum is invested in Step, a mobile banking service for teens. He also helped raise $50 million for Step alongside athletes such as Andrew Iguodala and celebrities like Justin Timberlake.
7. Michael Jordan
In 2015, the NBA legend and billionaire Mark Cuban invested in Sportrader, a sports data company. The two played a big role in the initial $44 million investment for the company.
Five years later, the company was valued at $2.5 billion.
In 2021, Sportradar opened its IPO at an $8 billion valuation.
In addition to that, Jordan co-created Cincoro tequila in 2019 and now owns a Nissan dealership in North Carolina.
And who could forget his majority ownership of the NBA's Charlotte Hornets and the 23XI Racing team in the NASCAR Cup Series.
8. Russell Okung
Former Carolina Panthers offensive tackle Russell Okung made headlines in late 2021 when he became the first NFL player to be paid in Bitcoin.
His most notable investment is in Shyft, a platform that allows employees to swap their shifts, message team members and manage schedules, all from their mobile device.
In 2015, he also invested in Matcherino, a Seattle-based startup that helps videogame fans fund matches between their favorite professional players, or even raise money for a chance to play against their favorite gamers.
9. Jonathan Taylor
NFL player Jonathan Taylor once admitted that football is a "very violent game."
So, it's is no wonder that, in 2022, the Indianapolis Colts running back invested $6 million in a tech company called Strive.
Launched in 2016, Strive creates sensors that can be integrated into athletes' clothing to track physical activity.
10. LeBron James
NBA star LeBron James was among other big names — including tennis sensation Naomi Osaka and Drake — who invested in StatusPRO in 2021.
StatusPRO is a sports technology and gaming company that combines player data and XR (augmented reality and virtual reality) to create a suite of training and fan engagement products for enterprise and consumers.
The company says it's part of a growing industry that is expected to reach $57 billion by 2027.
James also built his wealth as a shareholder in The SpringHill Company, owning 1% of Fenway Sports Group and a 10% stake in Blaze Pizza.
More: NBA to let players invest in cannabis under new deal
Sponsored
Meet Your Retirement Goals Effortlessly
The road to retirement may seem long, but with WiserAdvisor, you can find a trusted partner to guide you every step of the way
Wiseradvisor matches you with vetted financial advisors that offer personalized advice to help you to make the right choices, invest wisely, and secure the retirement you've always dreamed of. Start planning early, and get your retirement mapped out today.