The return of art fairs
Art fairs — booth-style convention shows that host various galleries and artists selling works — are back in full swing after being largely shut down in person due to the COVID-19 pandemic.
Fairs and biennials, large international art exhibitions held every two years, are accessible to the general public with the purchase of an admission ticket.
The events are engaging ways to become well informed on the contemporary art scene, offering access to a variety of emerging and established artists.
When considering investing in art, it is important to know what is available and what is selling well, so these types of events are an invaluable resource for this information in one place.
Graduate student art exhibitions are another great venue for collectors entering the market. You can acquire works by artists at reasonable prices before they become well established.
And if you're just starting out, limited edition prints offer an affordable entry to collecting art.
You can find a list of major art fairs and biennials for the remainder of 2022 and all of 2023 at artfairmag.com.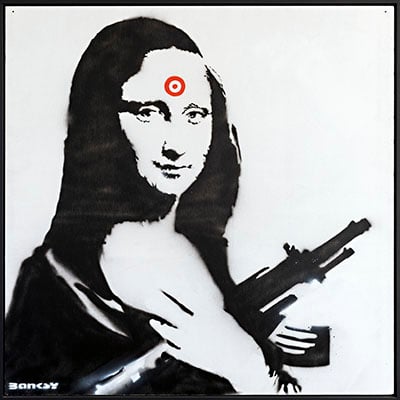 Join Masterworks to invest in works by Banksy, Picasso, Kaws, and more. Join an exclusive community of art investors.
Skip waitlist
The rise of street art
Street art has become a popular collecting trend.
Compared to other contemporary art movements, works created in public spaces are still considered emerging, offering many compelling investment opportunities. Check for exhibitions and auctions that feature urban art.
The most well-known and established street artists of today, including Banksy, Invader, Kaws and Shepard Fairey, draw high sale prices. Banksy's Love is in the Bin sold for a record $25.4 million in 2021.
Growing attention for underrepresented artists
Another trend to note is the rise in popularity of traditionally underrepresented and undervalued artists.
It might be an opportune time to invest in works by emerging artists from underrepresented groups, as well as established artists who have been priced below their true value.
According to Artprice.com's 2021 report on the contemporary art market, "The remarkable rise of non-white artists is continuing to gather pace in a global phenomenon that is transforming the landscape of the major museums, art fairs, private collections and the entire Art Market."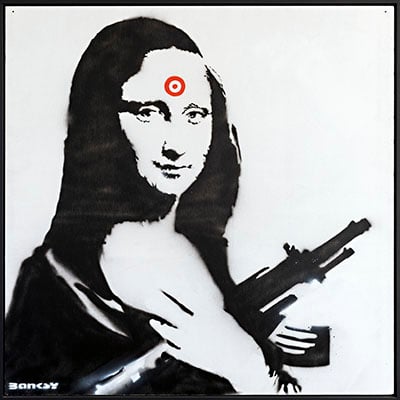 Join Masterworks to invest in works by Banksy, Picasso, Kaws, and more. Join an exclusive community of art investors.
Skip waitlist
An explosion of digital art
Canceled art shows during the pandemic forced galleries and auction houses to give people more ways to view and buy art online, widening access to the market.
And then there's the up-and-coming investment option whose popularity blazed throughout the pandemic: NFTs. The digital artwork files contain a unit of value — a token — that identifies the original and shows you own it.
Sales of non-fungible token art and collectibles on popular blockchains ballooned from $4.6 million in 2019 to $11.1 billion at the end of 2021, according to annual market research from UBS and the Art Basel international fair.
Art trends are always in flux, so keeping up with what is happening in the contemporary art market is a must for collectors.
Reputable art magazines and online publications, such as Artnews, Canadian Art and First American Art Magazine regularly feature up-and-coming artists. And attend as many art exhibitions as possible to educate yourself on what curators are choosing to show the public.
Sponsored
Invest in iconic paintings by world-famous artists
You might think that investing in fine art by the likes of Banksy and Andy Warhol is only an option for the super-wealthy. But with an investing platform called Masterworks, you can invest in iconic artworks too, just like Jeff Bezos and Peggy Guggenheim.
On average, contemporary artworks appreciate in value by 14% per year, which is significantly higher than the average returns of 9.5% you'd see with the S&P 500.
And investing with Masterworks lets you bypass a lot of the drawbacks of art investing — you won't need to scour garage sales looking for a lost work by a master, and you won't have to scramble to find a buyer if you need to sell your shares fast. Masterworks is the one of the first art investment platforms, and it's available by invite only.
If you want to own a piece of art history — and take the next step towards your first million — you can request an invitation by clicking this link.