1. Landing your first career-type position
20 years ago this milestone probably wouldn't be on this list. Getting your first career position was something that was reasonably expected shortly after graduating from college.
Today, however both the economy and the job market are a lot less reliable than they once were. The path into the first career-type position isn't necessarily a straight line and no longer happens quickly for a lot of people.
It might even take a succession of jobs before you land one that offers reasonable opportunity for future advancement. Sometimes it's a matter of finding a position outside of your college major. Whatever road you take to that first career position, landing one is truly a milestone and one that needs to be your priority as soon as you finish school.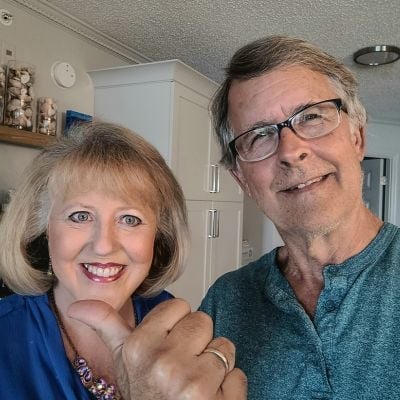 2. Opening a checking account
Hopefully this is something you did during your early years in college. But if you haven't, it's a high priority. As simple as it sounds, opening and learning to manage a checking account is Personal Finance 101. Your ability to do it successfully is the launching pad to virtually every other area of financial success.
It also generally indicates you crossing over the line to becoming primarily responsible for your own financial obligations. That's a milestone!
3. Starting and regularly funding an emergency fund
Anybody can open a bank account; all you have to do is fill out some paperwork. The next milestone is achieved when you're able to fund it regularly, building it into the kind of savings reserve that will help you withstand short-term financial disruptions. This is also known commonly as an emergency fund, and it's another of those foundational financial accounts everyone needs to have. With latest microsavings services can make it easy and painless as well. Acorns for example can round up every purchase you make and invest the difference.
Since not everyone does — and not everyone sees the merit in it — having an emergency fund and putting money into it regularly, is another great accomplishment.
Trade your favorite stocks any time
Investing doesn't have to be hard. Robinhood is the only place you can trade stocks, options and ETFs 24 hours a day, 5 days a week, all still commission-free. Start building your portfolio with as little as $1.
Get Started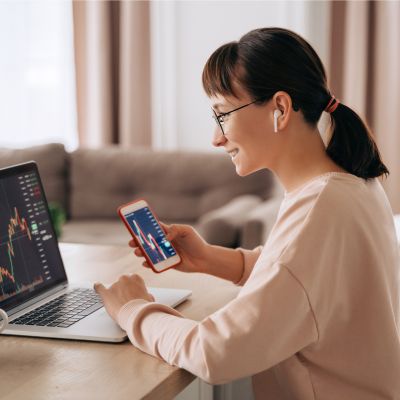 4. Starting a retirement plan
The race goes to the swift. This is a saying that richly applies to retirement savings. The sooner you start your retirement plan, the more successful that plan is likely to be. And simply taking that first step is one of the great financial milestones in life.
Young people often delay this step, feeling they don't have sufficient income to make a substantial contribution. But when it comes to investing, especially long-term investing, getting started is more important than how much you start with. This is because you can start small, and once you establish the habit of contributing money, you can gradually expand your contributions over the years. Also, compounding interest makes a huge difference in the eventual total.
5. Investing outside a retirement plan
There's another saying, Never put all of your eggs into one basket. And so it is with investing. As important as a retirement plan is, it should never be your only investment vehicle. There will be all kinds of savings goals you'll need to reach between now and retirement, and having money to invest in some sort of intermediate investment program will help you be ready to achieve those goals.
This can include having a brokerage account, a mutual fund, or exchange-traded fund (ETF). Diversification is vital to financial success, so be sure to spread out all the risk by contributing to each account regularly.
6. Buying your first car
So far we have been concentrating on milestones that involve earning money. But how you spend money is the critical another half of the financial equation in your life. Buying a car is a big part of that, because it's generally a necessary expense — and a large one at that. But even more significant, it's an expense you have a very large degree of control over.
Like I said, buying your first car is a milestone in itself. How you handle your first car purchase can set the tone for how you will buy cars the rest of your life. That's one of life's biggest spending decisions.
Will you buy only cars you can pay cash for in order to avoid debt? Will you buy with a large down payment and pay off the loan as soon as possible? Or will you do what a lot of people do and ride the new-car merry-go-round, buying cars with five-year loans and replacing each as soon as the loan is paid off?
Which way you choose to go will help to determine whether you will spend your life as a saver or debtor. And yes, that's truly a milestone.
7. Buying your first home
Much like buying your first car, buying your first home will help to determine your spending patterns in the future. Will you buy the most expensive house you can afford? Or will you choose to buy a house that's well below your means?
Which route you choose will have a substantial effect on how much money you will have for other purposes, such as savings and investments.
Timing is also significant. Since you're in your 20s or 30s, it's a perfect time to buy a home. You will have at least 30 years to pay off the mortgage before your retirement — even if you don't make any effort to pay off the loan early.
And speaking of a mortgage, there are few financial obligations in life that come close to a home loan in duration. That has a way of causing you to rethink a lot of things about life.
8. Paying off your credit card debt
There's a saying in the credit industry, Once a Visa, always a Visa. This is an obvious reference to the seemingly permanent nature of credit card debt. After all, they don't call it revolving debt for nothing. But once you experience your first episode of paying off your credit card debt completely, you're empowered to do it again in the future if you need to.
That's important because a lot of people go through life never paying off their credit cards. A big reason for that is that credit card debt becomes a lifestyle. If you can break out of that pattern by paying off your credit cards at least once, you will have achieved a milestone surprisingly few ever do.
9. Overcoming a financial crisis
A financial crisis as a milestone? Absolutely. There's no teacher in life like adversity. You will learn things about money in a financial crisis that you never will during times of prosperity. At a minimum, experiencing a financial crisis can provide all the motivation you need to avoid getting into one ever again.
And beyond that, overcoming adversity is incredibly empowering. Once you overcome your first financial crisis, you may come to understand that while money is important, it doesn't and can't rule your life. That's definitely a milestone!
10. Paying off student loan debt
The student loan debt crisis is all over the news these days. And that's why becoming one of the "survivors" — one of the people who actually overcome their student loan debts by paying them off — is a true accomplishment. This is particularly true at a time when student loan debt is rising to levels never seen or expected in the past.
A lot of people resign themselves to simply live with their student loan debts, perpetually rolling them over as though they were credit cards. Paying them off once and for all is a true accomplishment — maybe even a radical one.
That's a long list of milestones, but you have close to a couple of decades, so you'll have plenty of time to achieve them all. And then you'll be all set for the next phase of your life.
Sponsored
Follow These Steps if you Want to Retire Early
Secure your financial future with a tailored plan to maximize investments, navigate taxes, and retire comfortably.
Zoe Financial is an online platform that can match you with a network of vetted fiduciary advisors who are evaluated based on their credentials, education, experience, and pricing. The best part? - there is no fee to find an advisor.