Artwork
You might think that investing in fine art by the likes of Banksy and Andy Warhol is only an option for the ultra-rich.
But with an investing platform called Masterworks, you can invest in iconic artworks too, just like Jeff Bezos and Peggy Guggenheim.
On average, contemporary artworks appreciate in value by 14% per year, which is significantly higher than the average returns of 9.5% you'd see with the S&P 500.
And investing with Masterworks lets you bypass a lot of the drawbacks of art investing — you won't need to scour garage sales looking for a lost work by a master, and you won't have to scramble to find a buyer if you need to sell your shares fast.
Masterworks is one of the first art investment platforms, and it's available by invite only.
If you want to own a piece of art history — and take the next step towards your first million — you can request an invitation by using this special link.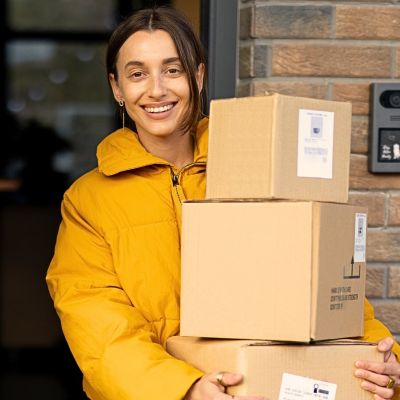 Capital One Shopping's browser add-on automatically applies coupon codes as you shop online. It's absolutely free – plus it takes only two clicks to install. Add the Capital One Shopping browser extension today and start earning discounts of up to 50% on the things you already buy.
Install for Free
Fine wine
People have been consuming wine for thousands of years. While most collect wine for enjoyment rather than investment, bottles of fine wine become rarer and potentially more valuable as time goes by.
Since 2005, Sotheby's Fine Wine Index has gone up 316%. As a real asset, fine wine can also provide the diversification you need to protect your portfolio against the volatile effects of inflation and recession.
You can invest in wine by purchasing individual bottles — but you'll need a place to store them properly. Residential wine cellars often cost tens of thousands of dollars. If not stored at the right temperature or humidity, the bottle could be compromised.
More: Vinovest review
That's why some investors choose to go with a wine investing platform called Vinovest. The company can buy fine wine at below-retail prices through its connections and handle the storage for you. Your bottles would also be insured against breakage and loss.
Vinovest automatically selects ideal wines for your portfolio based on your goals, and it recommends the right times to sell to get the best value for your wine.
Real estate
Real estate is a well-known hedge against inflation. As the price of raw materials and labor goes up, new properties are more expensive to build. And that drives up the price of existing real estate.
Well-chosen properties can provide more than just price appreciation. Investors also get to earn a steady stream of rental income.
But while we all like the idea of collecting passive income, being a landlord does come with its hassles.
These days, however, you have a variety of options to invest in real estate without becoming a landlord.
Real estate investment trusts (REITs), for instance, own income-producing real estate like apartment buildings, shopping centers and office towers. Many REITs trade on the stock market, so investors can buy and sell them throughout the trading day.
And while buying a house usually requires a hefty down payment and a mortgage, you can buy shares in a REIT with as much money as you are willing to spend.
Commercial real estate is another great way to diversify your portfolio, but it's an asset class with a high-barrier of entry compared to residential real esate.
First National Realty Partners is a strong option for accredited investors seeking superior risk-adjusted returns in the grocery-anchored necessity-based retail space.
While commercial real estate has outperformed the S&P 500 over a 25-year period, it's typically been reserved for a few elite investors. But First National Realty Partners allows you to access institutional-quality commercial real estate investments — without the leg work of finding deals yourself.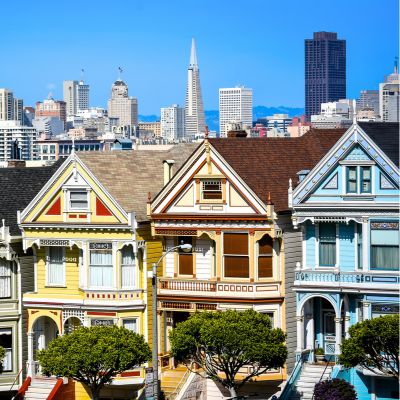 Believe it or not, you don't need millions, or even hundreds of thousands to invest in real estate. Arrived is an online platform where you can invest in shares of rental homes and vacation rentals without the headaches of being a landlord.
Learn More
Gold
Investing in gold is often considered the go-to inflation-fighting move.
It can't be printed out of thin air like fiat money, and its value is largely unaffected by economic events around the world.
And because of the precious metal's safe-haven status, investors often rush toward it in times of crisis, making it an effective hedge.
These days, you don't even have to go to a bullion shop to buy precious metals. There are plenty of online platforms that offer a wide selection of gold and silver bars and coins and fair pricing.
And if you don't want to keep precious metals at home, some platforms allow you to not only buy gold and silver, but also store them at an ultra-low cost at their secure vaults around the world.
Sponsored
Kiss Your Credit Card Debt Goodbye
Millions of Americans are struggling to crawl out of debt in the face of record-high interest rates. A personal loan offers lower interest rates and fixed payments, making it a smart choice to consolidate high-interest credit card debt. It helps save money, simplifies payments, and accelerates debt payoff. Credible is a free online service that shows you the best lending options to pay off your credit card debt fast — and save a ton in interest.