Silver
The famous author is a long-time advocate of investing in precious metals.
Gold and silver have helped investors preserve their wealth for centuries. But this time, Kiyosaki is favoring one over the other, and it has to do with the gold-to-silver ratio — which simply refers to the number of silver ounces it takes to buy a single ounce of gold.
"FYI Gold Silver Ratio oldest tracked rate in history: For 20th Century the gold: silver ratio was 47:1…47 oz of silver=1 oz gold. Today 85:1," he wrote in a tweet in July.
In other words, the current gold-to-silver ratio suggests that gold (silver) is relatively expensive (inexpensive) historically speaking.
Kiyosaki also prefers silver because of its industrial use.
The grey metal is widely used in the production of solar panels and is also a critical component in many vehicles' electrical control units. The industrial demand — plus the hedging properties — makes silver a very interesting asset class for investors.
There are plenty of silver miners well-positioned for a silver price boom.
But Kiyosaki suggests a more straightforward approach — just buy the metal directly.
"I do not touch paper gold or silver ETFs," he says. "For $25 bucks everyone can buy a silver coin."
These days, you don't even have to go to a bullion shop to buy precious metals. There are plenty of online platforms that offer a wide selection of silver bars and coins and fair pricing.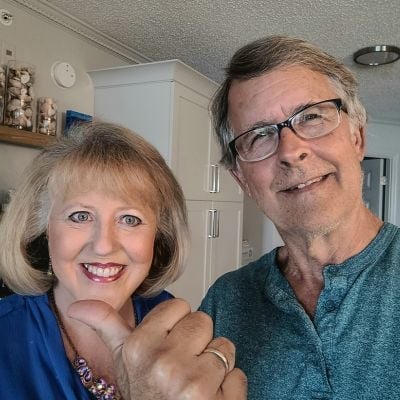 Gold
Kiyosaki first bought gold in 1972 when it was trading at $50 an ounce.
Today, the yellow metal trades at over $1,700 an ounce.
"I'm not buying gold because I like gold, I'm buying gold because I don't trust the Fed," the author told Stansberry Research last year.
He has a point. Over 35% of all U.S. dollars in existence were printed in 2020.
Gold, on the other hand, can't be printed out of thin air like fiat money. Moreover, its value is largely unaffected by economic events around the world.
And because of the precious metal's safe-haven status, investors often rush toward it in times of crisis, making it an effective hedge.
There are many ways to play gold. If gold prices go up, miners get to earn higher revenue and profits, which tend to translate to higher share prices.
Of course, you can go with Kiyosaki's simple approach and buy gold directly. As is the case with silver, you can buy gold coins and bars online. And if don't want to keep precious metals at home, some platforms allow you to not only buy gold and silver, but also store them at an ultra-low cost at their top-tier vaults around the world.
Sponsored
Follow These Steps if you Want to Retire Early
Secure your financial future with a tailored plan to maximize investments, navigate taxes, and retire comfortably.
Zoe Financial is an online platform that can match you with a network of vetted fiduciary advisors who are evaluated based on their credentials, education, experience, and pricing. The best part? - there is no fee to find an advisor.