Silver
Precious metals are a go-to choice for investors in dark times, and Rogers is a long-time advocate.
"Silver is probably less dangerous than other things. Gold is probably less dangerous," he says.
Gold and silver can't be printed out of thin air like fiat money, so they can help investors hedge against inflation. At the same time, their prices tend to stay resilient in a crisis.
But that doesn't mean they are crash-proof.
"I'm not buying them now, because in a big collapse, everything goes down. But I probably will buy more silver when it goes down some more."
Silver is widely used in the production of solar panels and is a critical component in many vehicles' electrical control units. Rising industrial demand, in addition to its usefulness as a hedge, makes silver in particular a compelling asset for investors.
You can buy silver coins and bars directly at your local bullion shop. You can also invest in silver ETFs like the iShares Silver Trust (SLV).
Meanwhile, silver miners such as Wheaton Precious Metals (WPM), Pan American Silver (PAAS) and Coeur Mining (CDE) are also solidly positioned for a silver price boom.
More: Compare high-yield savings accounts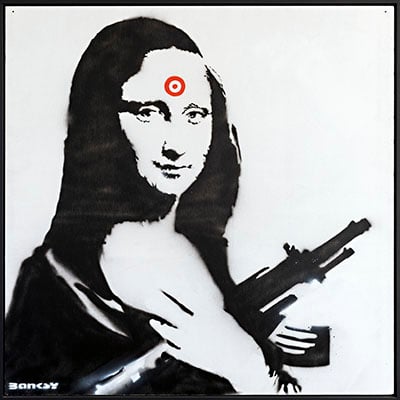 Join Masterworks to invest in works by Banksy, Picasso, Kaws, and more. Use our special link to skip the waitlist and join an exclusive community of art investors.
Skip waitlist
Agriculture
You don't need an MBA to see the appeal of agriculture in a bear market: No matter how big the next crash is, no one is crossing "food" out of their budget.
Rogers sees agriculture as a potential refuge in the upcoming collapse.
"Silver and agriculture are probably the least dangerous things in the next two or three years," he says.
For a convenient way to get broad exposure to the agriculture sector, check out the Invesco DB Agriculture Fund (DBA). It tracks an index made up of futures contracts on some of the most widely traded agricultural commodities — including corn, soybeans and sugar. The fund is up 9% in 2022.
You can also use ETFs to tap into individual agricultural commodities. The Teucrium Wheat Fund (WEAT) and the Teucrium Corn Fund (CORN) have gained 38% and 27%, respectively, in 2022.
Rogers also likes the idea of investing in farmland itself.
"Unless we're going to stop wearing clothes and eating food, agriculture is going to get better. If you really, really love it, go out there and get yourself a farm and you'll get very, very, very rich," he told financial advisory firm Wealthion late last year.
Some real estate investment trusts specialize in owning farmland, such as Gladstone Land (LAND) and Farmland Partners (FPI).
Meanwhile, new investing services allow you to invest in farmland by taking a stake in a farm of your choice. You'll earn cash income from the leasing fees and crop sales — and any long-term appreciation on top of that.
Sponsored
Fine art as an investment
Stocks can be volatile, cryptos make big swings to either side, and even gold is not immune to the market's ups and downs.
That's why if you are looking for the ultimate hedge, it could be worthwhile to check out a real, but overlooked asset: fine art.
Contemporary artwork has outperformed the S&P 500 by a commanding 174% over the past 25 years, according to the Citi Global Art Market chart.
And it's becoming a popular way to diversify because it's a real physical asset with little correlation to the stock market.
On a scale of -1 to +1, with 0 representing no link at all, Citi found the correlation between contemporary art and the S&P 500 was just 0.12 during the past 25 years.
Earlier this year, Bank of America investment chief Michael Harnett singled out artwork as a sharp way to outperform over the next decade — due largely to the asset's track record as an inflation hedge.
Investing in art by the likes of Banksy and Andy Warhol used to be an option only for the ultrarich. But with a new investing platform, you can invest in iconic artworks just like Jeff Bezos and Bill Gates do.