Real estate
The Case-Schiller U.S. National Home Price index, which tracks the price of single-family homes in nine U.S. Census divisions, has outpaced inflation almost every year since 2012 and is up 8.6% over the last five years. In just the year between September 2020 and September 2021, it rose 18.6%.
If we look at the median sale price of all homes, values have risen far faster than inflation since 1970.
Real estate can also generate passive income through rents, which often rise with inflation. Rents jumped 8.3% year-over-year in the first quarter of 2023 — more than 2% above the annual inflation rate for 2022 (though the rent rate increase is expected to slow to 5.7% by the first quarter of 2024, according to the Federal Reserve Bank of Dallas).
And while sky-high home prices and rising mortgage rates might make homeownership seem like an investment reserved only for the rich, these days, new investment platforms allow regular investors to get their hands on prime real estate properties.
Some platforms even make it possible to own shares of institutional-quality properties leased by brands like CVS, Kroger and Walmart — and collect stable grocery store-anchored income on a quarterly basis.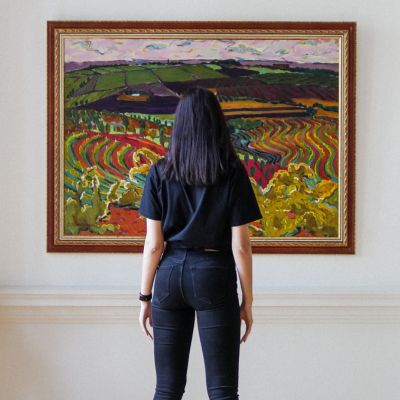 Contemporary art has outperformed the S&P 500 by 131% for the past 26 years. Join the exclusive platform to invest in million-dollar works by artists like Banksy, Basquiat, and more. Get started today and diversify your portfolio with art.
Learn More
Commodities
As with land, commodities — which include raw materials, precious metals, agricultural products and livestock — are in finite supply, which means that when more dollars chase them (think of gold, for example), prices will rise.
To demonstrate this, Yang cites a 2021 paper. During inflationary periods, precious metals returned 11% on average, with gold returning 13%. In fact, all commodities had positive returns during inflationary periods the study found.
However, one drawback to investing in precious metals is the cost of storage and insurance. If you're interested in investing in gold, you might consider alternatives that save you from worrying about insurance.
Stocks
The S&P 500 has averaged an annual return after inflation (with dividends reinvested) of 6.2% since 1960 — vastly higher than the average annual inflation rate during that same period. It's crucial to note that over shorter periods of time, the value may fluctuate and even drop. But remember that all short-term losses are only on paper so long as you don't sell your investments.
Investors like Warren Buffett tend to pick individual dividend-paying stocks. Yang says an easier strategy is just to invest in an S&P 500 exchange traded fund (ETF) or index fund, which tracks the exchange's overall value.
And you don't need to have thousands to get started. In fact, using some investing platforms, you can now turn your spare change from daily purchases that would otherwise just sit in your bank account into a diversified portfolio.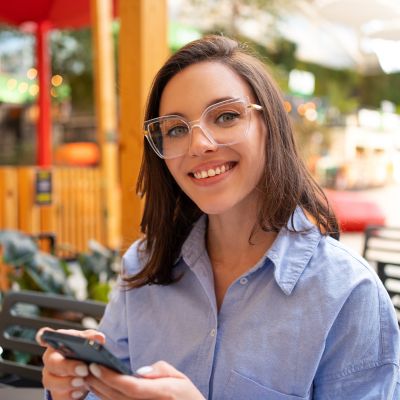 Acorns rounds your everyday purchases to the nearest dollar and invests your spare change. That means any spare change from your daily spending – gas, coffee or groceries – will go towards building your wealth. Get up to $20 when you sign up with this special link.
Get Started
Collectibles
Collectibles such as coins, stamps, rare magazines and sports memorabilia may not be entirely practical in terms of tracking financial performance. But they can be effective stores of value, Yang says. Collectibles, as with real estate and commodities, are finite in nature. Some collectibles may be so finite as to be one of a kind.
But collectibles aren't liquid and not all of them outpace inflation. For example, only a few select Beanie Babies actually appreciated in value as much as some investors hoped they would in the 1990s.
Businesses
Yang's fifth asset for outpacing inflation is to own a business or a piece of one. "Businesses are great uses of cash since they produce revenue and cash flow," he says, adding that one of the best parts of owning a business is control over setting prices.
Likewise, "defensive companies" in sectors such as utilities, health care and consumer staples, can hold up well or even excel during down markets because the demand for these products does not fluctuate over time.
Making your money grow
While the above assets can all generate higher long-term returns than cash, it's important to remember that they all come with risk. In any given year, your real estate or stocks could decline in value, while the stated value in your checking account will always stay the same. Regardless, keep enough cash around to cover everyday and emergency expenses.
And, sometimes, even that cash can be put to work. For example, SoFi's high-yield savings account currently pays 4.4% and BMO Alto is earns 4.75%. Just make sure your financial institution is FDIC insured to protect your savings against a bank failure.
Sponsored
Meet Your Retirement Goals Effortlessly
The road to retirement may seem long, but with WiserAdvisor, you can find a trusted partner to guide you every step of the way
WiserAdvisor matches you with vetted financial advisors that offer personalized advice to help you to make the right choices, invest wisely, and secure the retirement you've always dreamed of. Start planning early, and get your retirement mapped out today.