Consistent historical performance of art
You probably think of art as just some canvas that makes your living room look nicer, but art has quietly outperformed other asset classes for years.
Art is part of a $1.7 trillion asset class according to Deloitte, which is roughly half the size of venture and private equity. Contemporary art has outperformed the S&P 500 by 131% for the past 26 years, and it has a near zero correlation to stocks according to Citi.
Having a low correlation to stocks makes art a useful hedge against market volatility. Masterworks, a platform with a $1 billion unicorn valuation, is revolutionizing art investing and bringing this asset class to your portfolio for the first time.
More: 4 fine art trends to keep an eye on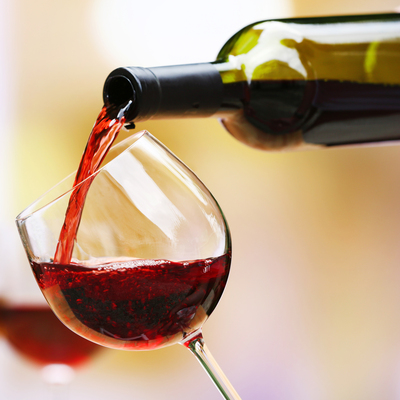 Fine wine is a sweet comfort in any situation — and now it can make your investment portfolio a little more comfortable, too. Now a platform called Vinovest helps everyday buyers invest in fine wines — no sommelier certification required.
Invest Now
Becoming an art investor
Masterworks makes it possible for every savvy investor to access an asset that has previously been limited to the ultra-wealthy. Instead of buying a single painting for millions of dollars, you can now invest in shares of individual works.
With this revolutionary investment platform, all you have to do is select which shares you want to buy and Masterworks will handle the rest.
They do all the work for you, finding, purchasing and storing the artwork, while you get the rewards.
Masterworks holds the piece until it appreciates in value. When they sell it, you get a prorated portion of the profit. It may take some time — Masterworks will sell the piece in 3-10 years — but they have a track record of 9-39% net annualized returns on sold paintings. Plus, if you don't feel like waiting for that windfall, you have the option to sell your shares on their secondary market.
Get started investing in art
Still unsure? Take a cue from Forbes: "If you're looking to diversify your portfolio without spending a fortune, Masterworks offers a compelling option."
It only takes seconds to apply for Masterworks — they make it simple to invest in art and potentially rake in those colorful returns.
Skip the waitlist with this exclusive offer for Moneywise readers.
Sponsored
Get a piece of commercial real estate
Enhance your portfolio with high-return commercial real estate
First National Realty Partners is the #1 option for accredited investors seeking superior risk-adjusted returns in the grocery-anchored necessity-based retail space.
While commercial real estate has always been reserved for a few elite investors, outperforming the S&P 500 over a 25-year period, First National Realty Partners allows you to access institutional-quality commercial real estate investments — without the leg work of finding deals yourself.
Invest with First National Realty Partners now.