1. Hedge against inflation by investing in top-tier US farmland You can now invest in one of human civilization's oldest and most historically stable asset classes: U.S. farmland.
Unlike many other types of investments, farmland is intrinsically valuable — whether boom or bust, people still need to eat.
And with the global population poised to hit 10 billion by 2050, there will be no shortage of mouths to feed.
Between 1992 and 2021, farmland returned an average of nearly 11% per year, according to leading farmland investment manager FarmTogether. Over the same time frame, the S&P 500 returned only about 8%.
When considered on a risk-adjusted basis, farmland has historically outperformed the stock market by a wide margin during this time.
"The combination of volatile equity markets and persistent inflation has created a challenging investment environment. Farmland's stable returns, low correlation to traditional assets and strong supply-demand dynamics may add value to an investor's portfolio," says FarmTogether Managing Director of Capital Markets Scott Lee, CFA.
Historically, farmland has been a solid inflation hedge. The NCREIF Farmland Index, which comprises both row and permanent crops, has consistently provided returns that are more than double the inflation rate since before 1992.
Those returns can come from both leasing fees and crop sales, which can provide you with a regular income stream depending on the management structure. Plus, you can benefit from the long-term appreciation of the land; land values in the U.S. have jumped 14% from 2021 to 2022.
Start by opening a FarmTogether account. Review their past offerings, visit their extensive learning center, and review a sampling of the data and tools that active investors have access to prior to making your first farmland investment for a very low $15,000 minimum.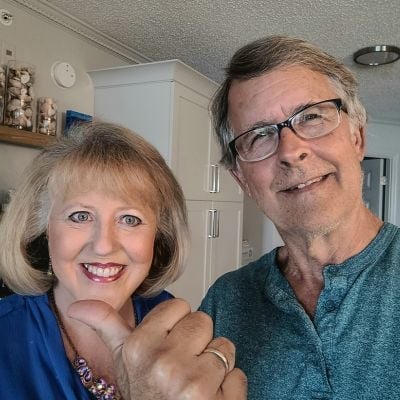 2. Use an alternative investment platform to curate a diverse income stream Through the platform Yieldstreet, retail investors can access a range of private market investments that typically have a low correlation to the stock market.
These include luxury vehicle finance, commercial real estate, fine art and even legal finance.
It's far from a novelty: Yieldstreet boasts a net annualized return of 9.6% and $4 billion funded through its platform.
The platform also offers a wide range of investment minimums, so you can find the passive income opportunities that are right for your portfolio.
Case in point: Yieldstreet's Prism fund lets you build a multi-asset fixed-income portfolio with a minimum investment of just $2,500.
You can sign up easily to join more than 400,000 members seeking to boost returns, generate passive income and diversify from traditional investments.
3. Collect dozens of properties without dealing with a single tenant Investing in a diverse range of real estate is another opportunity that might seem out of reach unless you're already extremely wealthy.
But the company Fundrise makes it easy for anyone to get into the real estate game, no matter how big (or small) your budget is.
Using Fundrise is a lot like buying stocks, only instead of getting a piece of a company, you get a share of real estate.
Fundrise lets you invest in all sorts of properties across the country, from single-family homes in rural Texas to high rise apartments in New York City.
It has a more than $7 billion real estate portfolio and aims to provide market-beating returns. In the first half of 2022, Fundrise clients saw annual returns of 5.52%, while the S&P 500 crashed nearly 20%.
There are no transaction fees or sales commissions, and the standard fees are just 1% a year. The platform has more than 330,000 active investors who have earned about $194 million in net dividends.
You can set up an account in a few minutes and start building your real estate empire with as little as 10 bucks.
We earn a commission for this endorsement of Fundrise.
Stop overpaying for home insurance
Home insurance is an essential expense – one that can often be pricey. You can lower your monthly recurring expenses by finding a more economical alternative for home insurance.
SmartFinancial can help you do just that. SmartFinancial's online marketplace of vetted home insurance providers allows you to quickly shop around for rates from the country's top insurance companies, and ensure you're paying the lowest price possible for your home insurance.
Explore better rates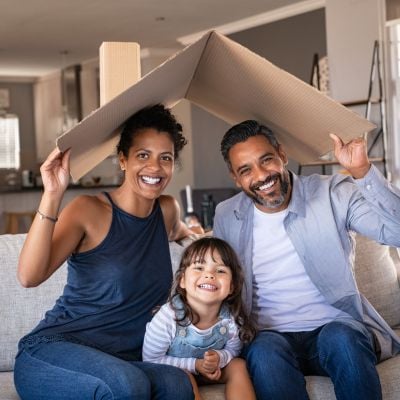 4. Start your hoard of 'digital gold' with a handful of spare change Once considered a niche asset, Bitcoin and other cryptocurrencies have entered the mainstream.
While it can be a volatile investment, big names like Mark Cuban hold millions of dollars worth of cryptocurrency in their portfolios. So do major companies like MicroStrategy.
To be sure, Bitcoin has had a challenging year. It started 2022 in the $47,000 range and, at time of writing, has fallen sharply to about $22,000.
Yet looking at the past five years, Bitcoin has returned an astronomical 1,980% even after its recent decline. Had you bought just one Bitcoin at $965 on Dec. 31, 2016, you'd have $20,074 by Sept. 1, 2022.
Thanks to the trading platform Robinhood, investing in cryptocurrencies is easier (and cheaper) than ever.
Other big crypto exchanges charge up to 4% per transaction when buying or selling crypto. Robinhood, on the other hand, charges 0%.
The platform allows you to trade not only Bitcoin, but also Ethereum, Dogecoin, Litecoin, Ethereum classic, Bitcoin Cash and Bitcoin SV.
There's no need to buy a whole coin; you can set up an account and start investing with as little as $1.
How alternative investments can help hedge risk
Today's financial markets are erratic and may stay that way for some time given the uncertainty brought about by high inflation, rising interest rates and fears of an economic slowdown. Many investors are turning to alternative investments for stability as they diversify their portfolio holdings beyond traditional assets like stocks and bonds.
Historically, alternative investments tend to show low correlation with stocks, meaning they aren't prone to fall when markets decline. The inclusion of alternative investments in your portfolio may result in less overall volatility.
Research from FarmTogether shows that a traditional 60/40 portfolio of stocks and bonds delivered a standard deviation of 10.5% from 1992-2021. Allocating just 20% of a portfolio to farmland and real estate, however, dropped the standard deviation to 8.5% — while improving overall returns.
Luckily, platforms like those above are making alternative investments more accessible than ever.
Sponsored
Follow These Steps if you Want to Retire Early
Secure your financial future with a tailored plan to maximize investments, navigate taxes, and retire comfortably.
Zoe Financial is an online platform that can match you with a network of vetted fiduciary advisors who are evaluated based on their credentials, education, experience, and pricing. The best part? - there is no fee to find an advisor.