If you can't be around to support your family, at least you know they'll be provided for. With a life insurance policy, you can designate a person in your life to receive your insurance death benefit.
That person is known as your beneficiary.
What is a beneficiary? Broadly, a beneficiary is the person or legal entity who receives money or other benefits from a benefactor.
The key word here is benefit. Beneficiaries are the individuals or organizations that receive a benefit (often financial) from a relationship or legal agreement.
What is a life insurance beneficiary?
In the context of life insurance, a beneficiary is the person or organization you list in your policy who will receive the death benefit when you die.
There are a few different types of life insurance, but as long as the policy is active, they'll all provide a death benefit to your selected individual or organization.
When you name a life insurance beneficiary, you know they'll receive the life insurance proceeds no matter what. Your beneficiary can use the funds to help pay for your funeral expenses, outstanding debts or to cover the loss of your income.
And those funds are protected. If you leave behind debt, creditors may be able to go after your other assets, but they can't touch life insurance benefits.
Even your will or trust can't override who you've directed your death benefit to in your life insurance policy.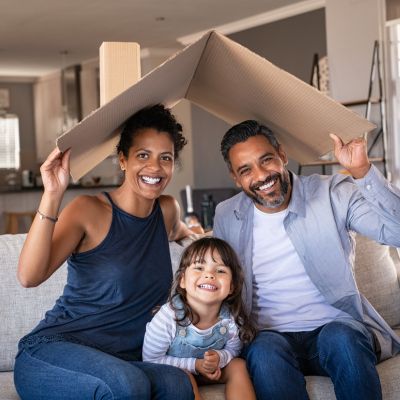 Home insurance is an essential expense – one that can often be pricey. You can lower your monthly recurring expenses by finding a more economical alternative for home insurance.
SmartFinancial can help you do just that. SmartFinancial's online marketplace of vetted lenders allows you to quickly shop around for rates from the country's top insurance companies, and ensure you're paying the lowest price possible for your home insurance.
Explore better rates
Choosing life insurance beneficiaries
The whole point of life insurance is to ensure your loved ones are taken care of when you die.
To figure out how much life insurance you need, you'll need to start by figuring out how much your family or dependents will need to support themselves in your absence.
You may have a few dependents or loved ones you'd like to provide for, but naming a beneficiary will speed up the process of distributing funds.
So for example, if you're married with two young children and you want to ensure the children and your partner are cared for, naming your partner should hopefully accomplish that goal.
Who can be a beneficiary?
That's up to you.
You can name family members, business partners or charitable organizations as your beneficiary. You can even name a legal entity (like a trust) or leave your death benefit as part of your estate.
It's your choice to pick who to list as your life insurance beneficiary. Just be aware that some states have laws that regulate who you can and can't name on your policy.
It's also a good idea to set up a secondary beneficiary just in case your primary beneficiary isn't able to accept the death benefit or the life insurance company can't find them.
You'll also want to be sure to update your policy when you go through a big life event (such as getting married or having a child) to ensure your life insurance payout goes to the right person or people.
Life insurance beneficiary rules You'll be bound by a few rules when selecting the individual or organization you'd like to leave your death benefit to.
Generally, you'll only be allowed to name people who have what's called an insurable interest, meaning they'll financially suffer in the event of your death. For example, if you're the breadwinner in your household, your husband and children would have an insurable interest if you were to die.
How many beneficiaries can you have on a life insurance policy?
This is your policy; you get to decide. You can always allocate a percentage of the benefit to multiple beneficiaries if that's your preference.
But it's best to keep things simple and straightforward. That will ensure your beneficiary is paid out in a timely manner.
When you're thinking about who to name as your beneficiary, you should put down more than just one name. Think of it as like having an heir and a spare. So you'll name a primary beneficiary, but you should include a secondary — that is, a contingent beneficiary.
Let's play out a situation where this comes in handy. You may make your spouse your primary beneficiary. But what happens if you and your spouse were to be in an accident together? Your death benefit would then be directed to your estate.
But if you choose a secondary beneficiary, like say a sibling, the money would pass to them.
What's the problem with money just going to my estate?
When death benefits go to your estate, the associated legal proceedings, known as probate, can delay the distribution of the funds to your loved ones who may need them to cover the expenses of your funeral or medical bills.
In fact, the cost of probate proceedings can eat into the amount your heirs will receive, according to the Insurance Information Institute.
And once the funds are folded into your estate, they're free game for any creditors as well.
So how do you prevent this?
The Insurance Information Institute recommends being as specific as possible when you name your beneficiary in your policy. Don't just write "my spouse" as any of your former partners could argue that means them.
Write out your beneficiary's full name and include their date of birth and social security number. That will make it easier for the life insurance company to find them and distribute the funds efficiently.
It's also important to plan for how it should be handled if complications arise.
Let's say you have three adult children and you want the funds to be distributed evenly between them. But if one of your children predeceases you, how would you want that handled? Should your two remaining children receive a 50/50 share? Or would you prefer that your deceased child's own heirs receive their parent's share?
It can get complicated, but these are important considerations that also highlight the importance of regularly updating your policy to reflect significant life changes like births, adoptions, marriages and deaths.
More: Best life insurance companies - compare and save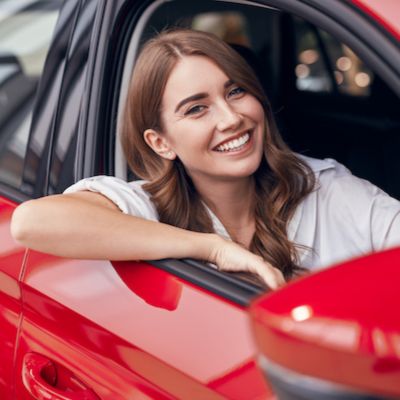 Auto insurance is essential, but that doesn't mean you need to spend a huge chunk of your paycheck on it.
With SmartFinancial's online marketplace of vetted lenders, you can quickly shop around for rates from the country's top insurance companies and make sure you're paying the lowest price possible.
Compare rates
Who do you choose for your life insurance beneficiary: spouse or child?
This depends on a few factors, including the laws in your state and how old your children are.
Let's go over the pros and cons of both options.
Spouses as beneficiaries
Most people who are partnered or married will choose their spouse as their life insurance beneficiary.
In fact, if you live in one of the below states, you may need to seek your spouse's permission before you can leave your death benefit to anyone else:
Arizona
California
Idaho
Louisiana
Nevada
New Mexico
Texas
Washington
Wisconsin
The states above have community property laws, which means anything one spouse acquires during their marriage equally belongs to the other spouse.
In that situation, your life insurance company will require that you obtain your spouse's permission to redirect your death benefit only if the policy went into effect after you were legally married.
Children as beneficiaries
Generally, it's not recommended that you leave your death benefit to minor children.
Minors (or those working on their behalf) will have to jump through a few more legal hoops in order to receive a large payout. Typically, the death benefit will be deposited into a trust that is overseen by a court-appointed guardian who will hold onto the funds until the child reaches the age of majority.
(In the U.S., the age of majority is 18 in all states but three. Alabama and Nebraska have it set for 19, and in Mississippi it's 21.)
One alternative is to set up a living trust in the child's name, which will also be paid out once the child becomes eligible.
What kind of life insurance should I get? Like deciding how much coverage you need, this depends on how much financial support your loved ones will want or need when you die. Term life insurance will provide you coverage for a set number of years, like for a 10-year period where your children are in school. Whole life insurance, on the other hand, provides you coverage for your whole life.
Deciding between the two simply comes down to what you can afford to pay now (whole life premiums will be more expensive) and what you think your family will need down the line.
Either way, life insurance is an important estate planning component, whatever your age or stage of life. If you haven't secured your own policy yet, there's no time like now to buy life insurance and secure your peace of mind.
Not sure where to begin? Quotacy provides free quotes on life insurance policies to make sure you get the best price.
Sponsored
Unexpected vet bills don't have to break the bank
Life with pets is unpredictable, but there are ways to prepare for the unexpected.
Embrace Pet Insurance offers coverage for treatment of accidents, illnesses, prescriptions drugs, emergency care and more.
Plus, their optional wellness plan covers things like routine vet trips, grooming and training costs, if you want to give your pet the all-star treatment while you protect your bank account.