What is an accelerated death benefit rider? With term life insurance — the much more affordable kind, which doesn't include an investment component — the cash payout is normally only unlocked when you shuffle off this mortal coil.
But an accelerated death benefit rider will allow a terminally ill policyholder to receive some of the money while still alive. For example, you might be eligible to receive up to half the payout if you can show you have 12 months or less to live.
Jeremy Hallett, CEO of life insurance comparison site Quotacy, says that while most consumers don't know about this rider, all of the companies available through his site offer it at no extra charge.
Accelerated death benefits have become common ever since the AIDS crisis of the 1980s, when a whole community of ill individuals needed funds to help get them through their final days.
"The insurance companies said, 'If we know they're going to die in the next 12 months and we're going to pay out the death benefit anyway, if they need the money, why don't we give them some?'" Hallett explains.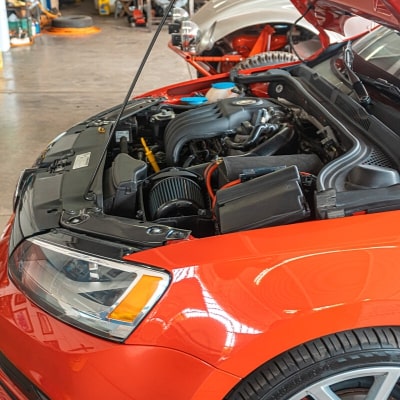 Get the right coverage for all your vehicles and pay less. Compare quotes in minutes with Pretected.
Get a Quote
How do you get the money? To claim the living benefit, a policyholder will need to produce a letter from a doctor stating their remaining lifespan falls within the threshold listed in their policy. It's also the insurance company's prerogative to ask for a second opinion or access to medical records to verify their condition.
"It is a little bit of work," says Hallett. "But if you're in the hospital and you're really sick, whoever is taking care of you and helping with that, it's going to feel like nothing compared to the stuff that the doctors are asking for."
Once you've received the money, you can spend it however you wish — whether that's paying down debt or taking a trip to Bora Bora.
And even if you don't die within the expected timeframe, Hallett promises the insurance company won't come knocking at your door to claw back the funds. That's an outcome everyone's happy with.
How can you use the money? Hallett says the money is typically used in one of three ways:
Making yourself more comfortable in your final days, including renovating your home.
Creating memories with your family.
Paying for medical costs, including experimental treatments or procedures abroad.
One Quotacy customer used his benefit to fund a Disney cruise with his family. His goal was to build lasting memories his loved ones could hold on to when he was gone.
"It seemed like a good idea to me; it seemed magical," says Hallett.
"So if you want to take your family on a cruise — or if you want to take them on a vacation to Italy because that's where you're from — you can collect everybody and you have the funds to create a giant memory for everyone of being together."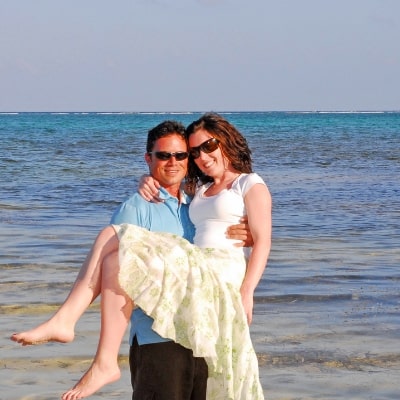 Find an affordable life insurance policy to keep your loved ones protected. Get a free quote from Quotacy in under five minutes.
Get a Quote
What other riders should you know about? The accelerated death benefit is one of several lesser-known riders that can make a huge difference in a difficult time.
Many insurance providers offer long-term care riders, which will advance some of a claimant's death benefit to cover the costs of a long-term care facility when they're unable to continue living independently.
Hallett says another important rider offers parents the opportunity to insure their children under their policy. This child term rider provides a limited death benefit to help cover funeral expenses, counseling and other services for grieving families when a child passes away.
"Burying a child, I can't imagine that, but if you also don't have the funds for it, that makes it worse," says Hallett.
A single rider will cover all of the children in a family and can be tacked on for around $75 a month. One company Quotacy works with doesn't require underwriting to include your children, meaning it won't ask questions about their health to provide you with coverage.
It's true that these riders aren't commonly used — partially because not enough people have life insurance in the first place. But when the cost of protection is so small, it's worth taking a few minutes to ensure your family is covered.
Sponsored
Compare car insurance and save up to $500 a year
If you haven't compared car insurance recently, you're probably paying too much for your policy. Getting quotes from multiple insurers used to be time-consuming, but today's technology makes it easy.
Using a free site like Pretected is easy and could help you save up to $500 a year on car insurance. In mintues, their "smart matching" system will provide tailor-made quotes from insurers that can meet all of your coverage needs - and your budget.
Stay protected on the road and find more affordable car insurance in minutes with Pretected.