Secure your family's future the simple way
You can use Ladder's coverage calculator to figure out how much coverage you should have. Then your online application only requires a few steps:
Get your initial quote in seconds. Then answer some easy questions on your activity, lifestyle and health before comparing policies.

You'll need to enter your driver's license and Social Security number, which is true for any life insurance application. The company needs this information to verify your identity and prevent fraud. It uses a secure website and will not sell your private information.

There are no medical exams for coverage up to $3 million, and after applying, you'll find out if you've been instantly approved.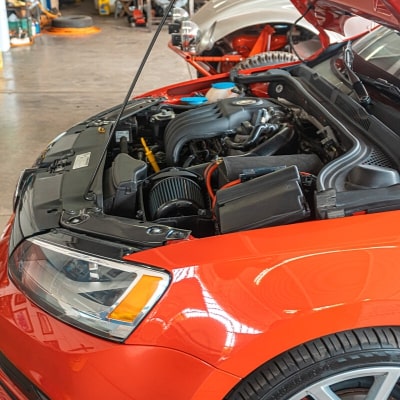 Get the right coverage for all your vehicles and pay less. Compare quotes in minutes with Pretected.
Get a Quote
Derick's story
At 5 years old, Derick Davis' life changed forever when his father unexpectedly died.
He had a life insurance policy. But his coverage wasn't enough to help Davis' mom keep their family afloat.
Now 37, Davis' life has since changed significantly: He lives in Virginia with his wife and two boys, and he works as an assistant professor at the University of Virginia. After completing 13 years of college, he earned a PhD — and racked up thousands of dollars in student loan debt. On top of paying that down, Davis and his wife have two college educations to save for.
With so many futures hanging in the balance, Davis realized he wasn't doing enough to keep his family protected.
"If money's tight now," he says, "imagine what it would be like if your income is gone when you're not around."
Thankfully, the process was so simple, Davis and his wife got a policy through Ladder that covered them both at 10 times their current income. And the monthly payment? Less than their phone bill.
"I thought it was going to be hundreds of dollars a month, and that just wasn't the case," says Davis.
Now, he and his wife can sit back and relax, knowing Ladder will help provide financial support for their family if something ever happens to them.
"It makes me feel that I'm doing the right things in order to give my kids the best chance if something should happen," he says.
Don't take any chances and compare life insurance policies on Ladder today.
Pricing based on a 30-year-old female for a 10-year term, preferred plus health class.
Ladder Insurance Services, LLC (CA license # OK22568; AR license # 3000140372) distributes term life insurance products issued by multiple insurers – for further details see ladderlife.com. All insurance products are governed by the terms set forth in the applicable insurance policy. Each insurer has financial responsibility for its own products.
Sponsored
Compare car insurance and save up to $500 a year
If you haven't compared car insurance recently, you're probably paying too much for your policy. Getting quotes from multiple insurers used to be time-consuming, but today's technology makes it easy.
Using a free site like Pretected is easy and could help you save up to $500 a year on car insurance. In mintues, their "smart matching" system will provide tailor-made quotes from insurers that can meet all of your coverage needs - and your budget.
Stay protected on the road and find more affordable car insurance in minutes with Pretected.