Things like finishing college, getting married, and buying a home multiply your financial responsibilities. If you unexpectedly become unable to work or kick the bucket at this point, your family's left to foot the bill! This is true whether your family is your partner and kids or your aging parents.
Even though you can expect to have anywhere from 40 to 70 years left on your punch card, your 30s are a great time to make smart decisions that will benefit you — and the people you care about the most — in the long run.
Single vs. married +/- kids Your insurance needs vary with your changing life circumstances. Life insurance can be a smart choice for a single unattached person, but it's a downright necessity for a growing family.
Many people struggle with the idea that you can insure income much like you insure your car or home. Life insurance pays out upon death, but there are other situations where you might need income protection.
Disability insurance also can protect you and your family from lost income and unaffordable living expenses in tough times. Visit Breeze to learn more about disability insurance and get a quote in seconds.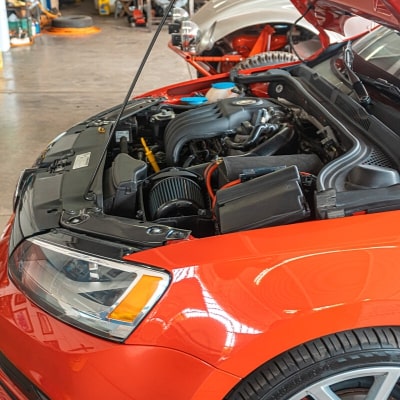 Get the right coverage for all your vehicles and pay less. Compare quotes in minutes with Pretected.
Get a Quote
Whole life vs. term Historically, life insurance was a "whole life" product with a running cash account, coverage until death, and tax-deferred growth. After new legislation in the 1980s in the U.S. and many other countries, the insurance industry moved into term life products in a big way.
Term life doesn't carry a balance; instead, it's more of a "pure insurance" product. Unlike whole life policies, these term insurance plans offered a flat rate on insurance over the course of a fixed length of time. For instance, you might pay $50 a month for a million-dollar term life insurance policy for a term of 25 years. There's no investment needed like for the whole life plan, and your rates continue to go up every time you sign up for a new term.
This is where it really pays to get in when you're young. If you're a nonsmoker and buy into a plan when you're 30, term life insurance for a 20-year policy worth $500,000 can range between about $250 and $650 a year (between $21 and $54 a month).
On the other hand, if you apply for the same policy when you're 45, then you're liable to be paying anywhere from $600 to $1,550 a year ($50 to $130 a month).
This is why a lot of people are unable to get term life insurance when they're older, which pretty much defeats the main goal of life insurance, which is coverage upon death. Term plans offer a lot of flexibility and they make a lot of sense for a lot of people. To learn more about whole vs. term insurance, talk to your broker or call your local insurance company.
Minimize unnecessary financial disasters One of the easiest ways to think about insurance is that you're a gambler betting on your own future.
When you pay your monthly premium on your car insurance for example, you are essentially betting that you will suffer a loss or an accident in the next month. Now, this doesn't seem like a smart bet for most people — you usually don't crash your car every month, right? The reason we pay car insurance is to spread the risk around and minimize unnecessary financial disasters.
Insurance companies are happy to buy up risk and charge for the privilege as a business model. Crashed cars, cancer diagnoses, house fires, and untimely death are all horrible — but insurance companies lessen the financial pain of these life events by offering appropriate insurance plans.
It's all about risk and who pays when things go wrong. If you're going out of the way to protect your car, shouldn't you do your self the same kindness?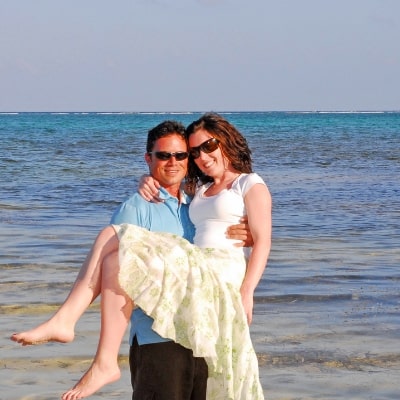 Find an affordable life insurance policy to keep your loved ones protected. Get a free quote from Quotacy in under five minutes.
Get a Quote
Life insurance is just a part of the package Life comes at you quickly in your 30s, and it's important to keep up with your changing needs by picking the right financial plan. Major life changes like marriage, children, and home purchasing mean you've got to step up your game.
When you're saving up a nest egg for yourself or your family, take a look at innovative and tax-efficient insurance plans that offer good coverage for life, medical, auto, home, disability, and renter's insurance. Being properly insured is a crucial piece of the personal finance puzzle, and it's important to stay ahead of the curve.
Life insurance is cheaper to buy when you're younger, so if you're in your 30s it's worth having a conversation with a reputable broker in your area. Brokers are always eager to meet potential clients, so don't be afraid to shop around for the right broker and the right term before you commit to any life policy.
And don't forget to take advantage of free online resources from the Insurance Information Institute or your state insurance regulator.
Find the right insurance plan for you:
Sponsored
Compare car insurance and save up to $500 a year
If you haven't compared car insurance recently, you're probably paying too much for your policy. Getting quotes from multiple insurers used to be time-consuming, but today's technology makes it easy.
Using a free site like Pretected is easy and could help you save up to $500 a year on car insurance. In mintues, their "smart matching" system will provide tailor-made quotes from insurers that can meet all of your coverage needs - and your budget.
Stay protected on the road and find more affordable car insurance in minutes with Pretected.