The life insurance suicide clause explained
Life insurance coverage is generally pretty straightforward. When someone who holds a life insurance policy dies, their beneficiaries receive a death benefit.
This tax-free payment is delivered either in a lump sum or through multiple payments.
But things get a little more tricky when the policyholder has taken their own life. If the policy has been in effect for less than two years, the insurer can invoke the suicide clause and refuse to pay.
After two years, insurers will generally pay out for suicides unless the policy contains other clauses that apply beyond the first few years.
In some situations, such as deaths caused by accidental drug overdoses, insurance companies will undertake investigations to determine whether they'll provide coverage.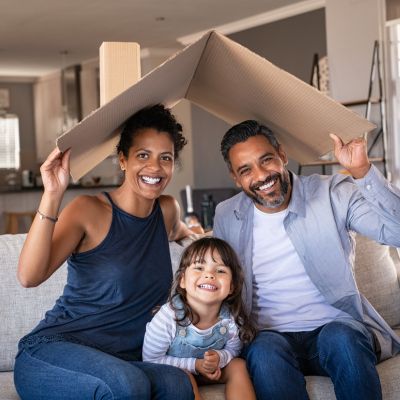 Home insurance is an essential expense – one that can often be pricey. You can lower your monthly recurring expenses by finding a more economical alternative for home insurance.
SmartFinancial can help you do just that. SmartFinancial's online marketplace of vetted lenders allows you to quickly shop around for rates from the country's top insurance companies, and ensure you're paying the lowest price possible for your home insurance.
Explore better rates
Does suicidal death void life insurance payments?
While the contestability clause also applies to the first two years of a policy and there is some overlap with the suicide clause, the two are not interchangeable.
When you apply for life insurance coverage, you'll go through an underwriting period, during which you'll be asked a number of health- and lifestyle-related questions that will help your insurer determine your premium.
If you have a history of poor health, pose a number of risk factors or are simply older, you'll likely pay higher premiums than a young, healthy person. You'll also do a medical exam, which should reveal most pre-existing conditions. Even with all the insurer's due diligence during the underwriting period, however, life insurance applicants may still lie or omit certain relevant health factors.
And such lies and omissions are exactly what insurers look for when they investigate claims made during the two-year contestability period. The goal is to prevent fraud.
The insurer's investigation will look for any sign that the policyholder lied on their application. For example, if a policyholder didn't disclose that they were a smoker, and later died of lung cancer, that's going to raise red flags for the insurance company.
Upon their investigation, if the insurance company finds that the cause of death was linked to smoking, they can deny the claim.
But in their investigations, insurers must show proof of fraud. Here, they have no discretion on whether to pay or not — they are legally required to pay unless they can present proof that the policyholder committed application fraud.
While the contestability clause lasts for just the first two years of a policy, it can be reset if the policy lapses at any point and has to be restarted.
More: Are life insurance benefits taxable?
The incontestability clause
Once that initial two-year period has ended, the incontestability clause invalidates the contestability clause.
Essentially, after two years, even if you fudged some information on your application or failed to disclose relevant details, your insurance company can't use that as a reason not to pay out your life insurance benefits.
There are still some exceptions to this rule, but in general this clause protects policyholders from having their coverage canceled years into it because they made a mistake in the application or their medical circumstances have changed.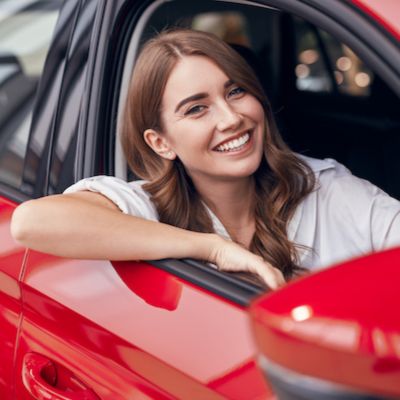 Auto insurance is essential, but that doesn't mean you need to spend a huge chunk of your paycheck on it.
With SmartFinancial's online marketplace of vetted lenders, you can quickly shop around for rates from the country's top insurance companies and make sure you're paying the lowest price possible.
Compare rates
Dealing with group insurance for a suicidal death
Whereas individual life insurance refers to a policy you seek out and buy on your own, group life insurance is provided through your membership of an organization, like your employer,
Generally group insurance polcies don't have a suicide clause. This means that if you have insurance coverage paid through your work, your beneficiaries should receive a payout if you commit suicide even if it's within the first two years.
Even when you may not get an insurance payout, experts recommend you reach out to the insurance company in the case of a family member's death because you may be able to recoup some of the premiums paid over the excluded period.
Summary: life insurance and suicide
In short, yes, life insurance policies will pay benefits for suicide deaths. But if either the suicide or contestability applies, the payout isn't guaranteed.
If you're considering buying a life insurance policy, insurance will cover a wide set of issues, including suicide. And coverage can cost as little as $1 a day.
Are you currently looking for a life insurance policy? Quotacy can help you get free quotes and compare policies. You won't even be asked to provide your contact information upfront.
We never know when tragedy or loss can happen, but life insurance allows us to ensure our loved ones get the financial support they need when we're gone.
Suicide resources and support
Are you or someone you know in crisis? Help is always available through the 988 SUICIDE & CRISIS LIFELINE (formerly known as the National Suicide Prevention Lifeline) at 988.
There's also a crisis hotline specifically for veterans. The Veterans Crisis Line helps connect veterans with caring, qualified responders through the Department of Veterans Affairs. Support and resources are available at 988, then press 1.
Sponsored
Unexpected vet bills don't have to break the bank
Life with pets is unpredictable, but there are ways to prepare for the unexpected.
Embrace Pet Insurance offers coverage for treatment of accidents, illnesses, prescriptions drugs, emergency care and more.
Plus, their optional wellness plan covers things like routine vet trips, grooming and training costs, if you want to give your pet the all-star treatment while you protect your bank account.