We count down the 10 states with the heaviest losses, according to State Farm.
10. North Carolina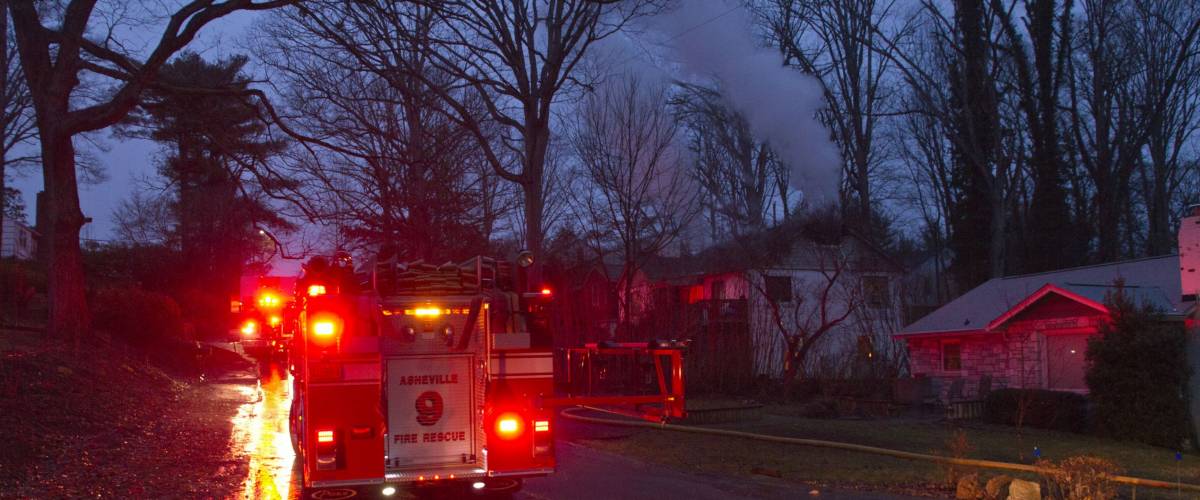 Annual losses from cooking fires: $5.7 million
Cooking is responsible for nearly half (48%) of all house fires nationwide throughout the year, making it the leading cause of fires in the home, says the National Fire Protection Association, or NFPA.
Kitchen equipment also is the source of 45% of all fire injuries in homes, as well as 1 in 5 residential fire deaths.
The NFPA says stay alert when you're cooking! Don't use the stove if you've been drinking or are drowsy.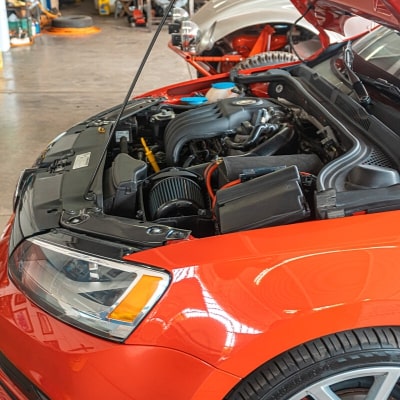 Get the right coverage for all your vehicles and pay less. Compare quotes in minutes with Pretected.
Get a Quote
9. Texas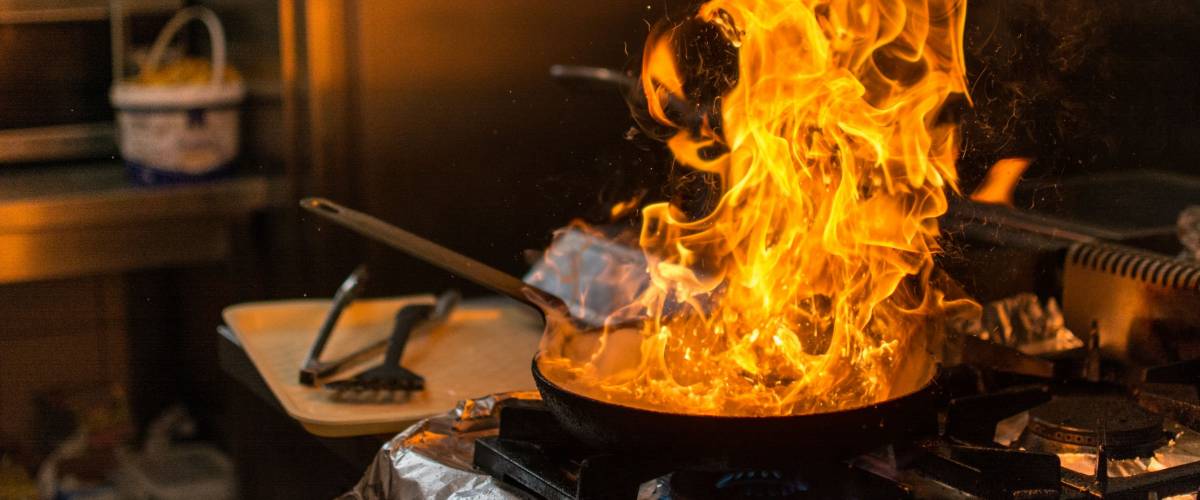 Annual losses from cooking fires: $5.8 million
A house in Killeen, Texas, was damaged by fire in late November after the homeowner left a pot of grease heating on the stove and went outside to discuss something with a contractor, fire officials said.
Kitchen fires most often result when people step away from something cooking on the stovetop. The NFPA says don't ever do that — particularly not if you're frying or sautéing food in oil.
Keep a lid handy, so you can use it to smother a small grease fire. When a fire is too big and too dangerous for you to fight, get outta there! Leave the scene and shut the door behind you to hold back the flames.
7. (tie) Pennsylvania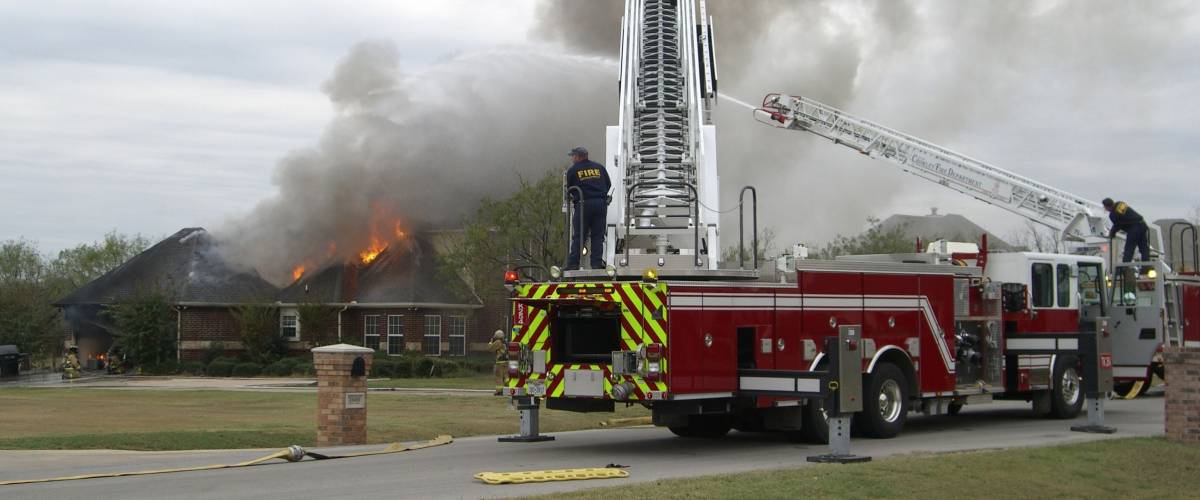 Annual losses from cooking fires: $6.2 million
An elderly couple died in October while cooking in their western Pennsylvania home. A fire marshal said they were apparently overcome by smoke, The Associated Press reported.
State Farm says it's very important to check smoke alarms from time to time, so you know they're working. If they're battery-operated, be sure to keep batteries in the smoke alarms — don't ever pull out a battery because you need it somewhere else.
You want to have at least one smoke detector on each floor of your home. The devices should be installed at least 10 feet from your stove, to cut down on false alarms.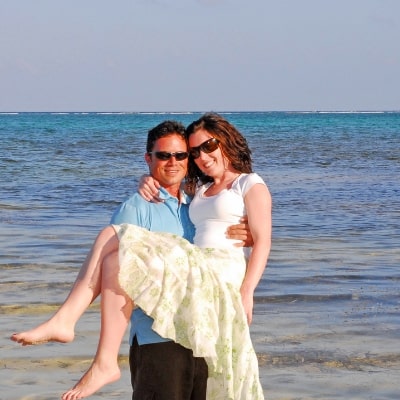 Find an affordable life insurance policy to keep your loved ones protected. Get a free quote from Quotacy in under five minutes.
Get a Quote
7. (tie) California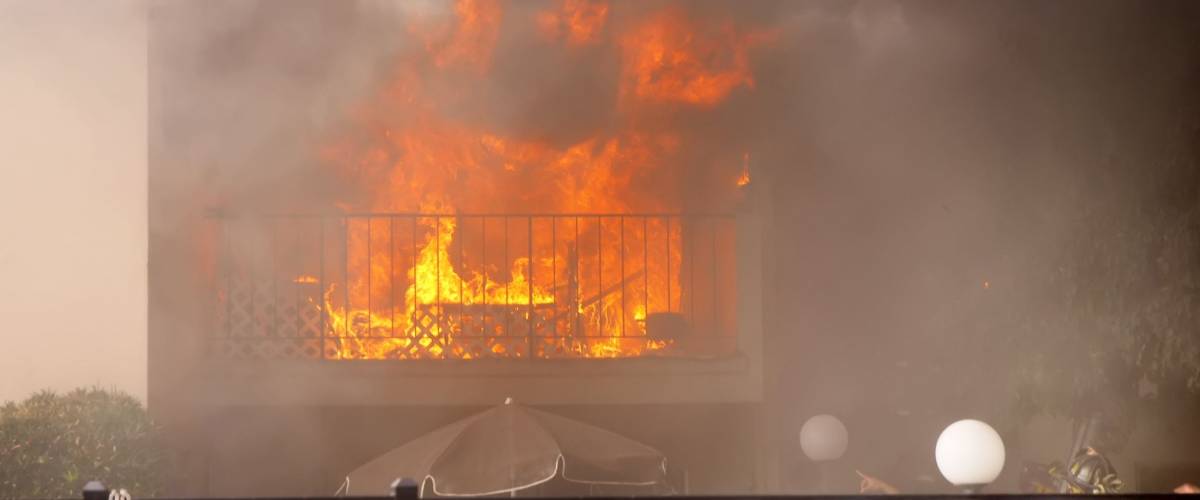 Annual losses from cooking fires: $6.2 million
When you've got food on the stove, keep towels, food packaging, wooden utensils and anything else that could catch fire — even oven mitts — far from the burners.
Push your shirt sleeves up, and be careful if you're wearing billowy clothing that might accidentally come in contact with flames or heat sources, says the NFPA.
When kids are around, keep them at least 3 feet away from hot cooking areas.
5. (tie) Ohio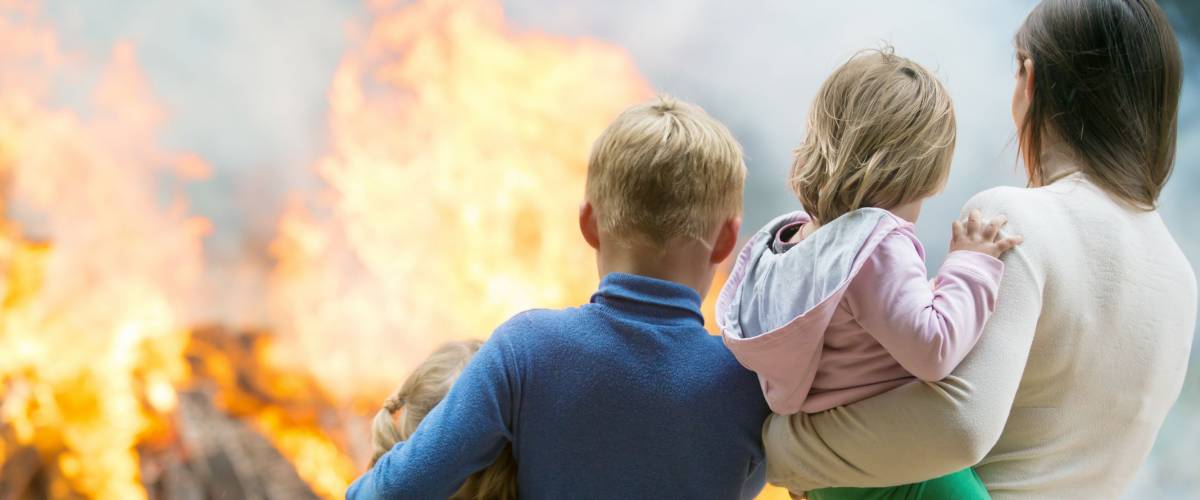 Annual losses from cooking fires: $6.8 million
It can be easy to lose track of the time while cooking, so always use a timer to avoid burning foods.
A timer is especially important whenever you're baking, simmering or roasting something for several minutes or hours.
If you're throwing a party, you might want set the timer on your smartphone or watch — just in case you may have trouble hearing a timer in your kitchen over music or party conversations.
5. (tie) Illinois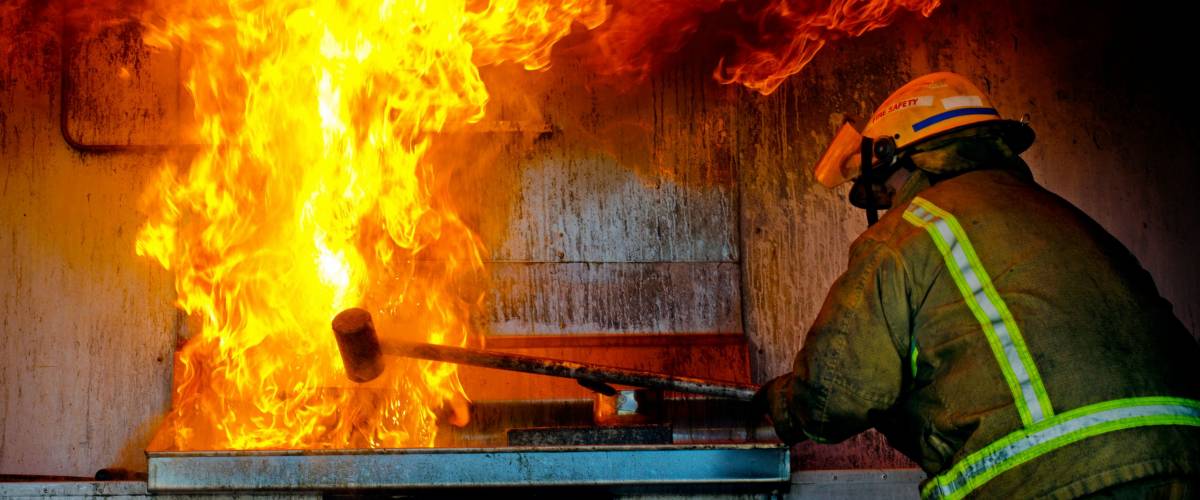 Annual losses from cooking fires: $6.8 million
Stovetop cooking — involving ranges or cooktops — is the source of 3 out of 5 home kitchen fires, according to the NFPA.
Ovens are responsible for 13% of cooking fires.
If flames break out in your oven, turn the heat off and keep the door shut, to prevent the fire from spreading.
4. Maryland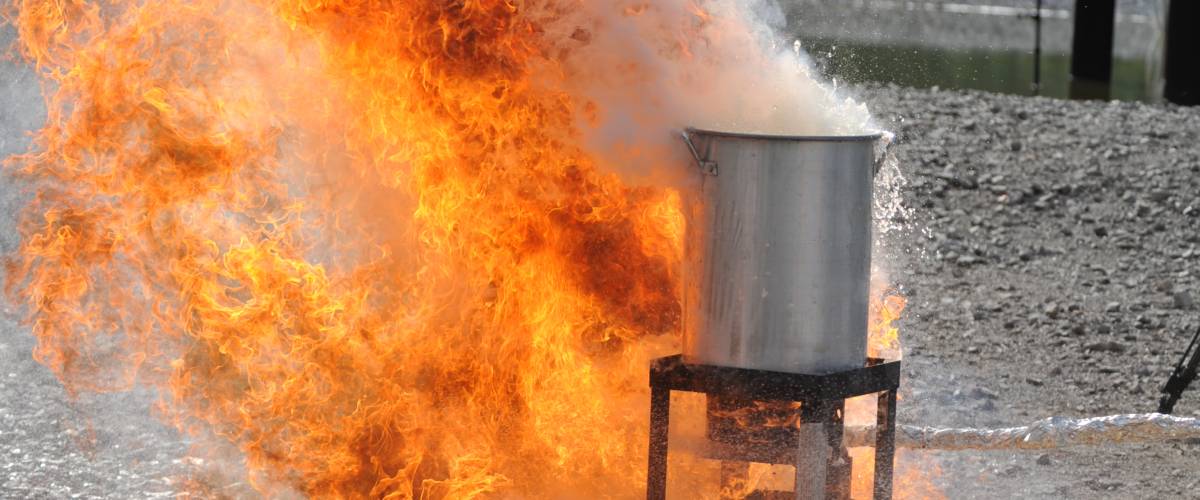 Annual losses from cooking fires: $7 million
Turkey deep-fryers are a newer cause of cooking fires, especially during the extended holiday season from Thanksgiving to New Year's. A turkey fryer burst into flames on Thanksgiving 2018 in Maryland City, midway between Baltimore and Washington. No one was hurt.
The risk of burns and property damage is so high that the NFPA says don't ever deep-fry your bird at home. Just don't do it. Instead, buy an already deep-fried turkey from a supermarket or restaurant.
If you're determined to do the frying yourself, State Farm says have an extinguisher close by, never leave the fryer unattended, and never use it on a deck or other wooden structure.
3. New York Annual losses from cooking fires: $7.5 million
If you keep a fire extinguisher in your kitchen, be certain you know how to use it. Fire experts say it helps to remember the acronym PASS:
P: Pull the pin. Release the locking mechanism while you hold the extinguisher with the nozzle pointing away from you.
A: Aim low. Point the extinguisher at the fire's base, not at the tops of the flames.
S: Squeeze the lever. You want to do it slowly and evenly.
S: Sweep. Spray the fire by sweeping the extinguisher nozzle from side to side.
2. Alabama Annual losses from cooking fires: $8.8 million
When frying foods in oil in your kitchen, be alert for wisps of smoke or a burning smell. Those are signs that the oil is dangerously hot, so you need to turn off the burner and move the pan away from the heat.
Heat oil slowly until you've reached the desired cooking temperature. Then, add the food slowly to the pan or pot so the oil won't splatter and burn you.
If a grease fire breaks out, don't ever throw water on it, State Farm warns. Have you ever seen what happens when you pour water on hot oil?
1. Georgia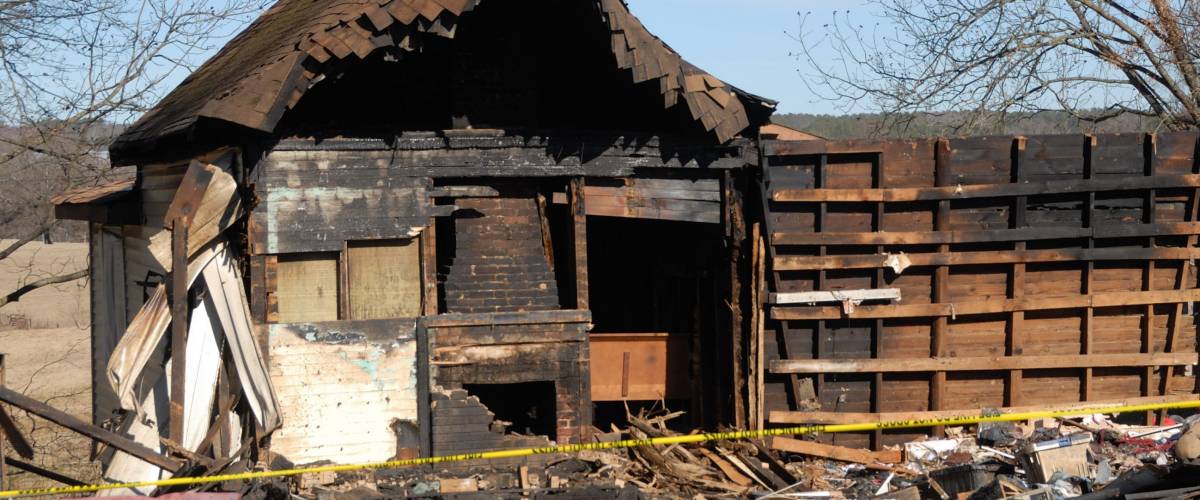 Annual losses from cooking fires: $9.8 million
Southern cooks are known for their fried chicken — and fried catfish and chicken-fried steak and fried green tomatoes and fried everything else.
So maybe it shouldn't surprise anyone too much that Georgia is the worst state for cooking fires, and Alabama is No. 2, according to State Farm.
But don't just take it from State Farm. The American Red Cross says its Georgia chapter responds to more home fire emergencies than any other Red Cross region in the U.S.
Sponsored
Compare car insurance and save up to $500 a year
If you haven't compared car insurance recently, you're probably paying too much for your policy. Getting quotes from multiple insurers used to be time-consuming, but today's technology makes it easy.
Using a free site like Pretected is easy and could help you save up to $500 a year on car insurance. In mintues, their "smart matching" system will provide tailor-made quotes from insurers that can meet all of your coverage needs - and your budget.
Stay protected on the road and find more affordable car insurance in minutes with Pretected.