This is why, rather than trading up the property ladder, savvy folks are now choosing to stay in their homes and redecorate or renovate them to perfection. Growing access to affordable home supply stores, cheap furniture outlets, and a web full of free advice from design junkies continues to fuel the DIY decorating trend.
Don't feel the need to rush your nesting process! As amazing as it feels to have a Martha Stewart-level design plan for your space, it's much harder to stick to your budget if you don't take advantage of estate sales, searching online for great deals, or waiting until you really do find that perfect coffee table. These things all take a bit of time, so be patient. Your wallet-friendly dream home is just around the corner.
Instead of doling out buckets of cash to an interior designer, you can take advantage of smart and affordable ways to deck out your dream home, whether it's a small apartment or a whole house. The tips below are achievable for anyone (no artsy-fartsy skills required) and are easy to scale up to deck out homes of any size.
Save on basic necessities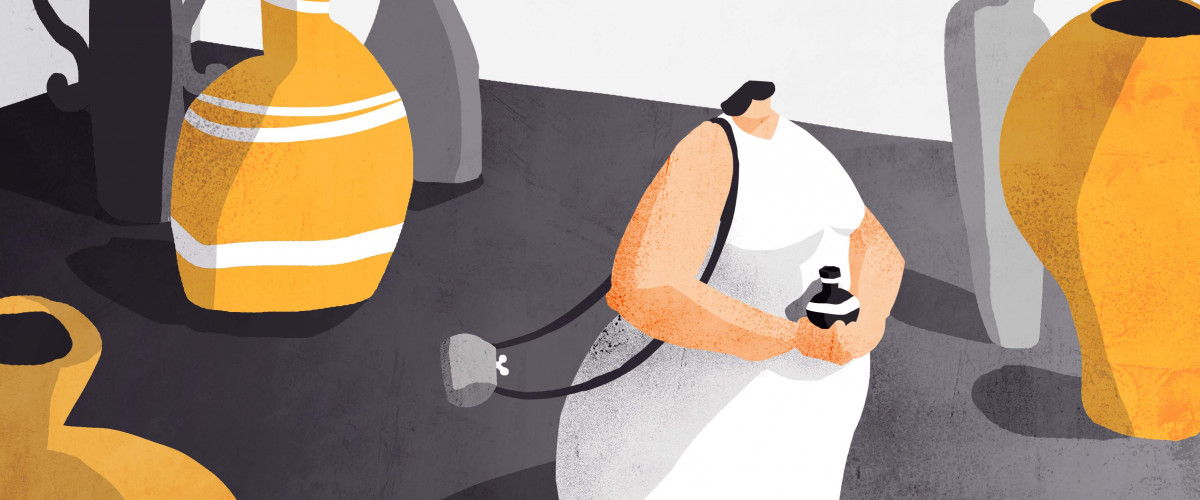 As anyone who's searched for a matching towel set knows, the cost of buying smaller items for your place can add up quickly. Even filling your cupboards with everyday dishes and cookware or getting a rug for your living room can be expensive.
That's why you should try to save money on the basics. When buying tableware, you can usually go for the cheapest brand of dishwasher-safe plates and no one will be the wiser. The best deals for this stuff can be found by comparison shopping online. Don't stop at checking out Amazon.com for these items; compare Amazon's prices to what big box stores or manufacturers are charging for the same thing.
At the same time, certain necessary items like knives and pans really aren't worth buying cheap. Unless you don't cook at all, take the time to look around for a good deal on high-quality versions of these items. It's worth it to spend a little more on these things because they'll be around for a long time.
Don't forget to check out deals at your local hardware store, too. You'd be surprised how many of them have branched out from building materials to selling tableware, home decor, and furniture for your whole house. Home Depot and Lowes have absolutely exploded with options in recent years.
Finally, there is literally no reason to buy anything at regular price. Instead, take advantage of competition between stores and sellers' ever-present sales online and in-store.
If you've noticed retailers' obsessions with selling only season-appropriate items, then you're on to their game. Looking for pastel-colored bedding? Wait 'til the spring end of season sale to buy it. Want some bright and bold plates? Look no further than end of summer sales. For basics in more rustic, cozy styles (and darker colors like brown, red, and green), pick them up on sale just before Christmas.
Keep it simple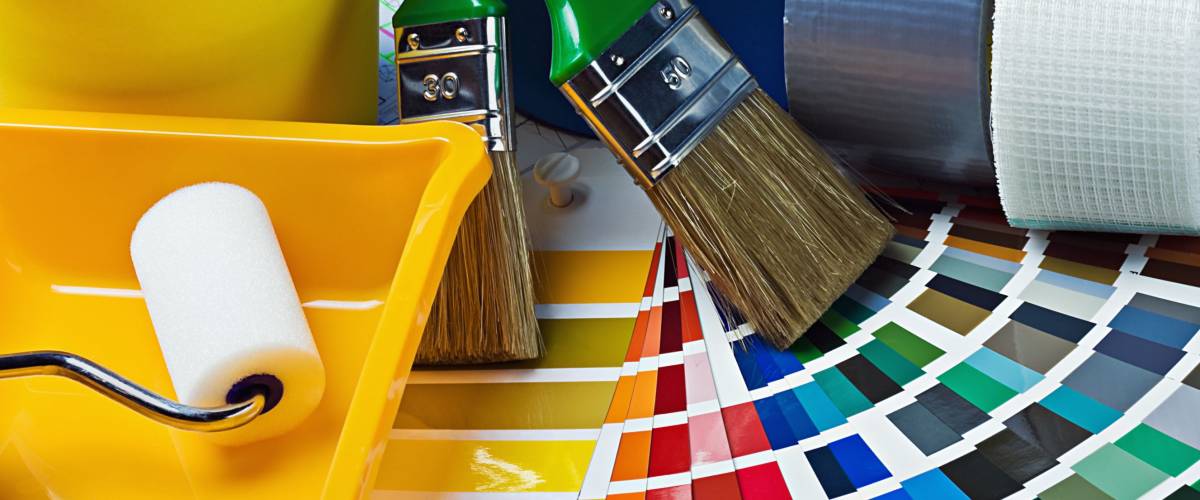 Less is more, especially when you're on a budget. Decorating style doesn't depend on how many funky tchotchkes you have on your shelves. Spaces look more unified and clean if you choose a simpler color scheme, avoid clutter, and stick to decorating with a few well-chosen pieces that really speak to you.
A super cool floor lamp goes a long way to defining your style and smaller items like fun pillows bring life to any room. If you love displaying your favorite objects, find a balance by leaving some breathing room on shelves (don't fill them up completely) and incorporating a variety of elements like books with a few artsy pieces. This approach creates visual appeal and isn't overwhelming to dust and care for.
Hit the clearance section and ask for deals
If you prefer shopping for household stuff the old-fashioned way, visit interiors stores early in the morning on a weekend and be the first one in the clearance section. This way, you'll get first dibs on the best stuff. This trick might help you pick up expensive and high-quality pieces at a fraction of the regular price.
Be bold and ask the sales staff or the manager about potential deals on floor models, clearance items, or even damaged furniture. What they see as "damaged goods" might be the perfect dresser for your bedroom. The store may not be able to sell a sofa for full price if it has a scuff on its side, but you can probably get a good deal on it. A little shoe polish goes a long way on leather!
Buy used
Forget shady Craigslist ads: buying used furniture doesn't have to be risky. Risk all comes down to where you pick up your furniture and who owned it before you — and free is not necessarily the best choice here.
It goes without saying, but you should never, ever pick up anything upholstered from the street. Ditto on fun woven pieces (like rattan) or anything where you can't see inside every crevice. I don't want to get into what could be hiding in there — but trust me, you won't like it.
Instead, opt for stores that make it their business to clean and restore used furniture. You can find these and other reputable sellers online at awesome sites like AptDeco.com, which offer a clear review system and vet the furniture ahead of time. These websites do have great deals on lightly used brand name pieces — but take the time to look up the products on the manufacturer's site before buying them. Its might be counter-intuitive, but the original stores sometimes have better sale prices on new items.
Finally, our best-kept decorating secret: many estate sales offer half-off pricing on Saturdays! I don't know who came up with this idea but it's a great one. Buying a half-price sofa from a wealthy grandma who kept it in plastic the whole time is pretty low-risk. Do a Google search and prepare to be amazed at the estate sales near you!
Splurge wisely
Some of the most expensive home items you'll buy are sofas, area rugs, dining sets, storage furniture (like dressers and media centers), and mattresses. These items can range hugely in price and quality, which makes it difficult to decide whether to go cheap or to splurge.
One way to make this decision is to consider how long you'll have the piece. For example, if you're planning to move a lot or you're not sure where you'll be living in a few years, it may not make sense to buy an expensive mattress. In this situation, picking up a high-quality mattress pad might be a better choice and can make a massive difference in your sleep quality. On the other hand, if you think you'll be staying in the same place for a long time, it may be a better choice to spend more on a higher quality mattress.
When it comes to practical furniture items like bed frames, dressers, and dining sets, hit up online stores to shop for the best deals.
Choose the right sofa
How much you spend on a sofa relates almost directly to how long it will last. Again, if you might be moving soon or have young kids or pets, then a cheaper sofa could be better for your needs. Still, experts say cheap sofas need to be replaced up to four or five times more often than high-quality ones.
Sofas are also notorious for not being able to fit through door frames and being too large for modern condo living rooms, so it's best to be extra-conscious of size when couch shopping. If you want to buy a better sofa but you might be moving at some point, you can always choose a high-quality sectional or condo-sized model that's easier to move and is less likely to get stuck halfway through the door of your new pad. Pivot!
Save money on appliances
Save your cash by spending less on appliances: consider buying last year's model, not choosing the stainless steel finish, and paying only for features you actually need. Energy Star certified appliances are good for the environment, but they are probably only worth purchasing if you'll be staying put in the same home for at least five years. The U.S. Environmental Protection Agency offers a handy calculator to figure out if you're better off buying a new energy-efficient fridge.
Shop online like a boss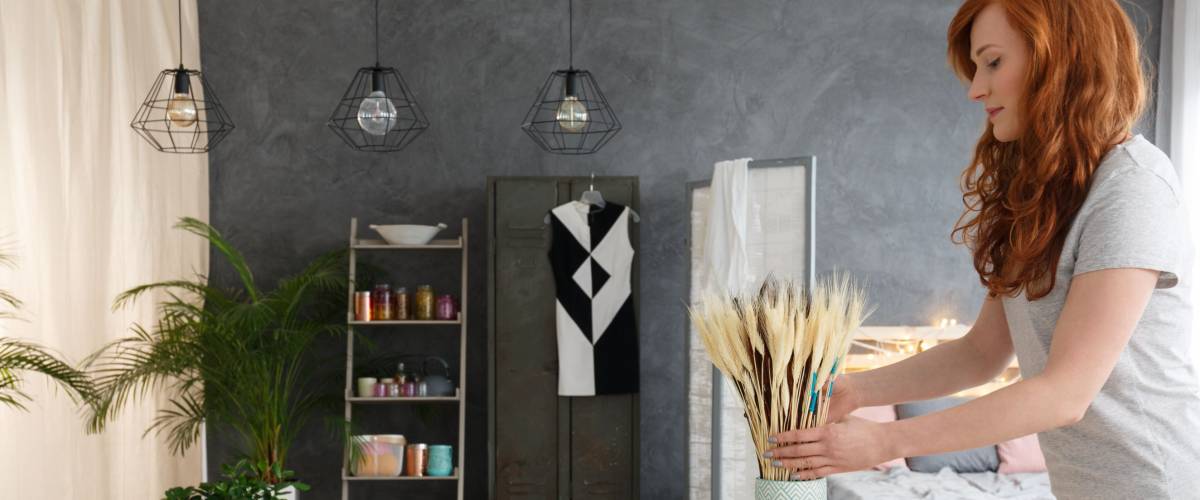 Great furniture deals can be found online, but extra caution is needed before making a big purchase like this. It can be a big pain to return something that breaks or that you don't like in the end. Since you can't touch the furniture to test for quality before buying it online, take extra care to read reviews from people who've had the items for a while. Reading reviews is especially important when buying upholstered items like sofas and accent chairs online. No-one wants a swanky club chair that doubles as a pelvic torture device.
The reviews section is also bursting with information about how soon that walnut veneer dining set gets scratched or faded, whether all the parts were included in the package, ease of assembly, sturdiness, and the actual look of the product.
And regardless of what the website says, customer reviews are the only way to learn about unadvertised additional import costs and actual (not predicted) delivery times. Major online furniture sites function as hubs for manufacturers and importers, so most of the products ship from entirely different warehouses and may even use different couriers. These factors affect whether products are packaged intelligently, whether or not they're damaged, and may even affect ease of return if you don't like what you bought.
Do you have a friend who could use these savvy home shopping tips? Share this article and help them put together their own dreamy nest.