What is renters insurance?
Renters insurance, or tenant insurance, is a type of policy that covers your personal belongings.
Even if the home you rent is covered by a homeowners insurance policy, none of the contents of the space will be protected. So if there is a fire, flood, accident or theft in your home or apartment building, without renters insurance, you're on the hook to replace everything.
More: Renting a condo vs. apartment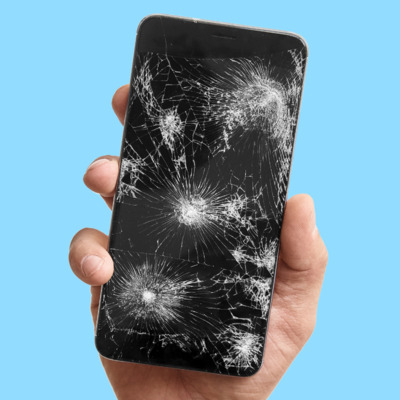 What does renters insurance cover?
When you buy a renters insurance policy, you'll typically find three main types of coverage.
Personal property coverage. This covers the replacement or repair of your belongings.
Personal liability coverage. This offers financial protection if you cause damage or someone is hurt on your property and is facing expensive medical bills.
Loss-of-use coverage. This covers hotel and additional living expenses if you can't stay in your home due to damage.
Do I need renters insurance?
In some cases, yes, it is. Certain property management companies or landlords require you to take out a renters insurance policy as part of the terms of your lease.
If it's not a requirement for the property you rent, it's still not a bad idea to purchase a renters insurance policy.
If you live in an area with a high rate of crime, an older home or a big apartment complex, you're facing an increased level of risk of theft or damage due to your aging home or your neighboring units.
As a renter, you never know when an overflowing bathtub in the apartment above you can drip down and cause significant damage to your entire unit. In addition to having to deal with soggy furniture, ruined electronic devices and construction in your apartment, you don't want to have to be on the hook financially to cover replacing everything.
With rent prices rising, purchasing a renters insurance policy might not be feasible. But depending on your personal belongings and financial situation, it might make perfect sense given the low cost. Depending on your insurance provider, you may even be able to get a discounted price if you bundle it with your life or auto insurance coverage.
Another way to save yourself a little money — whatever amount of coverage you require — is to shop around for a few different quotes before you pick a policy. Experts will recommend you explore three to five options before settling on one that meets your needs best.
More: Protect your property with Lemonade starting at $5/month
Stop overpaying for home insurance
Home insurance is an essential expense – one that can often be pricey. You can lower your monthly recurring expenses by finding a more economical alternative for home insurance.
SmartFinancial can help you do just that. SmartFinancial's online marketplace of vetted home insurance providers allows you to quickly shop around for rates from the country's top insurance companies, and ensure you're paying the lowest price possible for your home insurance.
Explore better rates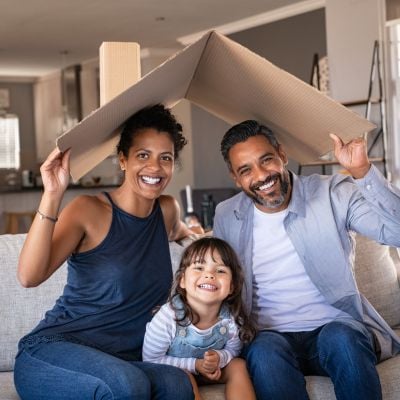 How much renters insurance do I need?
The amount of renters insurance you need will depend on how much coverage you're looking for.
To figure that out, a good start is to make a list of all your belongings and what you think it would cost to replace them. Remember, the cost of replacing these items doesn't always reflect what they're worth now or what you paid for them initially. Be sure to include any electronics, jewelry, art, and shoes and clothing. You'll find you likely own more items than you thought you did.
Once you have your list, you should have a good estimate of how much coverage you'll need. Make sure you update your list — and your coverage limits — as you acquire new belongings.
Holding onto this list can also be helpful if you ever need to file a claim: You'll already have it handy to present to the insurance company. You'll no doubt be grateful to your forward-thinking past self.
How much does renters insurance cost?
On average, renters insurance costs just over $14/month, according to the latest data from the Insurance Information Institute. Renters insurance premiums have dropped for the last four years consecutively.
Factors that can affect your premium
Location. The premium you pay will depend on a few factors. First, insurance policies range in price based on the state you live in. Mississippi, Louisiana, Alabama and Georgia top the list for being the states with the highest renters insurance premiums, while Iowa, Minnesota, Idaho and Maine boast some of the lowest.
Coverage. You'll also pay more if you require more coverage. The average policy provides $30,000 in personal property coverage, $100,000 in personal liability coverage and 40% of your costs for loss-of-use coverage, according to PolicyGenius, an online insurance marketplace.
If you have more than $30,000 worth of belongings in your home, you'll want to upgrade from the standard renters coverage to ensure all your property will be covered.
Deductible. As with other insurance policies, like car insurance, you'll pay a deductible. A deductible is simply the amount your insurance agent will require you to pay out of pocket in order to settle a claim.
As a general rule: The higher your level of coverage, the more your deductible will be.
Experts suggest you aim for around $500 for your deductible, but just make sure it's an amount you can actually afford if it comes down to it.
Renters insurance discounts
Just like with a home or auto insurance policy, renters can find discounts that will bring down their premium. When shopping for renters insurance, be sure to ask about any discounts you may be eligible for. Some common discounts include:
Bundling insurance policies
Paperless pay
Automatic payments
Protective devices (security alarms, smoke detectors, etc.)
Paying premium in full
Non-smoker
Senior citizen
Sponsored
Get hassle-free renters insurance
Lemonade insures everything you own from damage or loss, whether it's inside or outside your home. Easy sign-up. Fast claim approvals. Get started with Lemonade today.