What is pregnancy insurance?
Under your health insurance plan, you should be covered for the various costs of pregnancy and childbirth, including:
Outpatient services like prenatal and postnatal doctor visits, gestational diabetes screenings, and various lab work and medications
Inpatient services like your hospital stay and doctor's fees
Newborn baby care
Breastfeeding support such as lactation counseling and a breast pump rental
If you plan ahead, some plans will also allow you to buy supplemental insurance for your pregnancy.
With supplemental maternity insurance coverage, your insurance company will provide you with direct cash payments rather than sending them to your health-care providers. You can purchase policies for both short-term disability and hospital indemnity.
Short-term disability serves to replace a mother's income while she's on maternity leave or if she's placed on bed rest by her doctor before the birth. This is helpful when the company you work for doesn't have a maternity leave policy or the health insurance covers only a small amount of your pay.
Hospital indemnity works like a substitute health plan for those who can't afford the standard health insurance policy. With this policy, all your hospital expenses for labor and delivery will be covered, as will any care your child may need in the neonatal intensive care unit once they're born.
But hospital indemnity doesn't provide for prenatal care.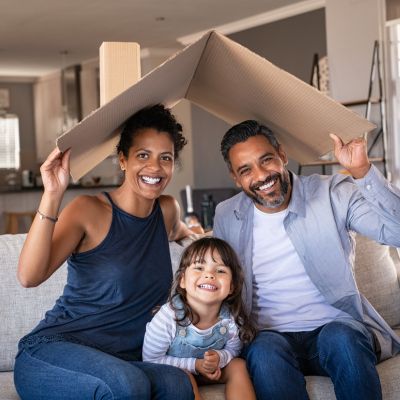 Home insurance is an essential expense – one that can often be pricey. You can lower your monthly recurring expenses by finding a more economical alternative for home insurance.
SmartFinancial can help you do just that. SmartFinancial's online marketplace of vetted lenders allows you to quickly shop around for rates from the country's top insurance companies, and ensure you're paying the lowest price possible for your home insurance.
Explore better rates
Does my insurance cover pregnancy?
As of 2014, the Affordable Care Act requires that insurance providers cover the costs associated with pregnancy, labor, delivery and newborn baby care.
Before that, pregnancy was considered a pre-existing condition, meaning insurance providers could deny you coverage.
While coverage varies policy to policy, the best plans cover all your prenatal tests, blood work, ultrasounds, doctor's visits and then the actual labor and delivery.
Keep in mind that costs vary by state. You can search how much you can expect to pay in your area through FairHealthConsumer.org.
Options if you don't have insurance
Qualifying for Medicaid becomes easier when you're pregnant. While most mandatory eligibility groups require you to fall below a certain income threshold, most states allow pregnant women to qualify with a higher income than the standard.
If your income is too high for that, you'll have to rely on a marketplace health insurance plan. Open enrollment happens in the fall for the next year. With marketplace plans, certain life events will qualify you for a special enrollment period, which means you don't have to wait to apply for coverage during the open enrollment period.
Pregnancy unfortunately isn't a special enrollment event, but childbirth is. You'll have 60 days after giving birth to sign up for an insurance plan or just 30 days if it's a job-based plan. And Medicaid should carry you through that 60-day period before it runs out.
You may also qualify for the Children's Health Insurance Program, which offers low-cost health coverage options for children of families that earn too much money to qualify for Medicaid but not enough to buy private insurance.
Some states open up CHIP coverage to pregnant women. And you'll receive coverage as soon as you qualify, even if you're already pregnant.
How much does the average pregnancy cost with insurance?
Even with insurance, the average cost for labor and delivery in the U.S. rose to more than $4,500 as of 2015, a Univesity of Michigan study in Health Affairs journal found.
How much you'll pay depends on whether there are complications or if you need a C-section. With surgery factored in, the study found you'll pay somewhere from $3,364 to $5,161.
While the study notes a marked increase in pregnancy-related costs, the authors point out that it was more a reflection of rising deductibles than rising costs.
Researchers found that between 2008 and 2015, deductibles had gone up from around 69% to about 87%. As a result, women were paying 7% more for their childbirth expenses.
With a high-deductible plan, you may be eligible for a health savings account, or HSA, a tax-advantaged account just for medical-related expenses.
But if you're planning to get pregnant and shopping around for an insurance plan, this is one time you may want to look for a plan with a higher premium so that the coverage is expansive and the deductible is low enough that it won't decimate your savings.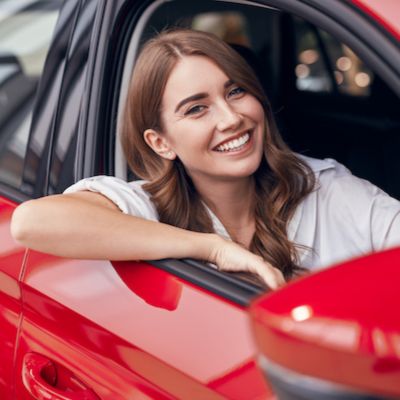 Auto insurance is essential, but that doesn't mean you need to spend a huge chunk of your paycheck on it.
With SmartFinancial's online marketplace of vetted lenders, you can quickly shop around for rates from the country's top insurance companies and make sure you're paying the lowest price possible.
Compare rates
What is the cost of having a baby in 2022?
Getting maternal care during pregnancy is crucial to ensuring the health of both mother and baby.
Prenatal care, which includes regular visits to your obstetrician, ultrasounds and laboratory tests, can significantly reduce complications during and after birth. Babies who don't receive prenatal care are three times more likely to be born with a low birth weight and five times more likely to die than those whose mothers received prenatal care.
But these expenses can add up.
The Office on Women's Health recommends you visit your doctor:
Once a month between weeks 4 and 28 of your pregnancy.
Twice a month between weeks 28 and 36.
And once a week from week 36 to birth.
Each of those appointments can cost you $90 to $500. Expect your costs to go up if you need additional ultrasounds or lab tests, which usually cost around $100 each.
Special tests like genetic testing or amniocentesis (which tests for birth defects) can cost upward of $2,500.
Clearly, starting a family is an expensive undertaking. That's why it's so important to make sure you have an affordable plan that lets you leave the lion's share of the bills to your insurer and focus on the important things — like figuring out when you'll be able to sleep.
Sponsored
Unexpected vet bills don't have to break the bank
Life with pets is unpredictable, but there are ways to prepare for the unexpected.
Embrace Pet Insurance offers coverage for treatment of accidents, illnesses, prescriptions drugs, emergency care and more.
Plus, their optional wellness plan covers things like routine vet trips, grooming and training costs, if you want to give your pet the all-star treatment while you protect your bank account.