Just like the search for the right person, finding a car entails a careful selection process, and you probably won't settle down with the first one you meet! That first one in the lot might look pretty sweet, but it isn't necessarily the right one for you.
And just like with any relationship, owning a car requires a commitment, because there's a lot of investment involved. Purchasing your own car means forking over whole lot of money. And if you're going to have to pay a monthly car mortgage for several years, then you'd better be sure you're 200% committed to that shiny new ride.
All kidding aside, the process to getting your first car can be a bit daunting. There's a lot of thinking, leg work, and negotiation involved if you want to do it right, get a good deal, and generally not get ripped off by those dastardly car salespeople.
So, where to start? Check out our definitive guide to buying your first car below to find out.
Deliberation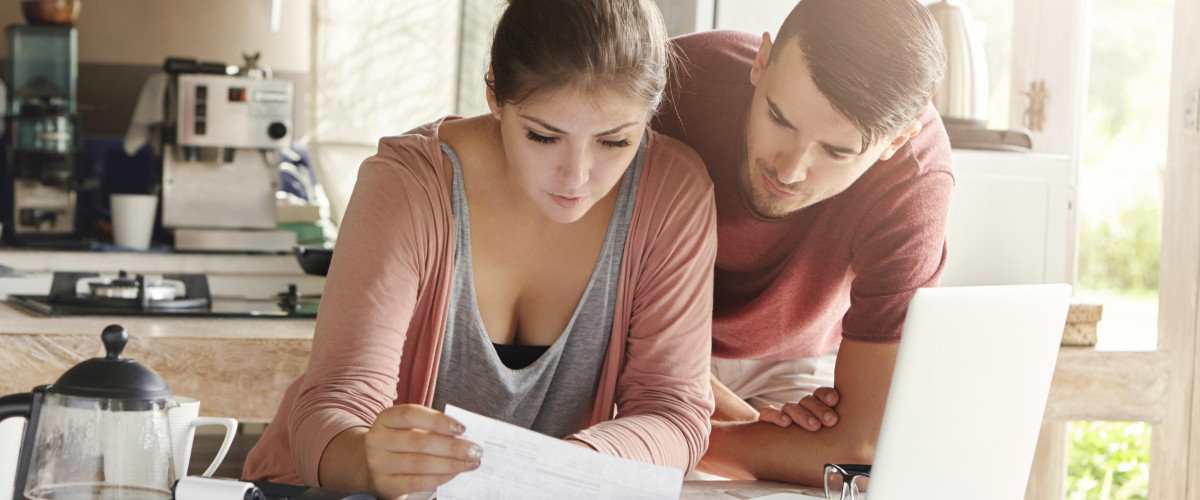 1. Work out your needs and wants for a car
Why do you want to buy a car?
This may sound like a simple question, but the answer to this will drive your subsequent decisions, choices, and actions as far as owning a car is concerned. Unless you're filthy rich and can indulge in a car collecting frenzy, your reasons for getting a car probably have to do with utility. The car makes it more convenient to get to work, it will help out with your business, or you want to upgrade from your scooter to a more family-friendly vehicle. Identifying your main reason for needing a car ensures you'll be getting a car out of necessity, not just luxury.
Your deliberations should also entail working out your transportation needs so you can figure out what kind of car you really need. If the car is meant as a business investment, then will it be used for deliveries, transporting supplies and materials, or just taking you to important meetings? If you're looking at a personal car, then is it just for commuting? Do you have a dog or kids that might need more space than you'd find in a two-door muscle car? Consider how you'll be using the vehicle so you can start to think about the kind and model of car that would work best for you.
2. Work out your financials
Your financial capacity to own a car is probably the most important thing to pin down. This isn't just about having good enough credit to take out the necessary loan on the car, but more importantly about making sure that you have the income to pay the monthly mortgage and the array of maintenance costs that come with owning a car.
Review your financials and check your spending pattern. Are you able to meet this additional financial commitment? Do you have enough left over after paying your current bills that you can afford a monthly car mortgage without sacrificing your savings? From here, draw up a realistic amount of money that you can spend on a car every month. Keep in mind that this number will include insurance, fuel, and maintenance costs.
You will mostly likely be getting financing for your car purchase, whether it's full or partial financing. This means it's also smart to check your credit score. The higher your credit rating, the more likely it is that your car loan application will be approved. This article on Forbes lists several ways by which you can check your credit score for free.
Once you know your credit score, you can do more intensive research on what auto loans are available. Check out big and small banks and compare their annual percentage rates (APRs). The APR tells you the total cost of financing a vehicle per year including fees and interest. This way you'll have a more accurate picture of the amount it will cost you to own your vehicle.
From here, you can do a quick calaculation for a monthly payment estimate based on your particular estimated price range. This online car payment calculator from Bankrate can give you a rough picture of how much you'll be paying each month and for how long. Once you've figured out how much you can afford to spend, you must set your mind firmly to not go over this limit, not for any car, not for any deal, and no matter what the car sales guy says to you. Overreaching your budget is a bad idea in most cases and even worse in a situation where you'll be saddled with a debt you can't repay for a long time. Overreaching on a car or house loan is a classic way to ruin your credit score and get into a vicious debt cycle.
There's also a tiny but important detail you should figure out before going to the car lot: the down payment. Your ability or inability to put a down payment on the car can be the ultimate make or break factor when deciding to get a car right now or later. The general rule of thumb is that the more money you can put down on the car up front, the better. This is because the more money you put down, the smaller loan you'll have to take on, which means you'll be paying the bank less interest. An acceptable down payment amount is about 20% of the price of the new car, and then you'd get a loan to cover the remaining 80% of the price of the car. However, if your research turns up that your credit score only qualifies you for a high interest rate loan (i.e., more than 7%), then it may be smarter to postpone getting a car and save up first to put down a bigger down payment.
Finally, make sure to compare the benefits and costs, financial and otherwise, of a used car versus a new one. A used car is the friendliest option on the pocket: it needs a lower down payment, sales are tax-free, and there will be less depreciation in its value. Cars these days are made to last for at least a hundred thousand miles, and it's likely you can get a used car that's as reliable and in a similarly excellent condition as a brand-new vehicle.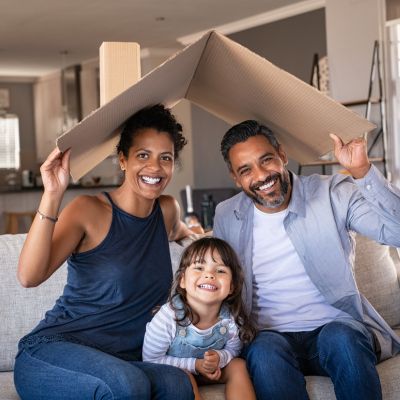 Home insurance is an essential expense – one that can often be pricey. You can lower your monthly recurring expenses by finding a more economical alternative for home insurance.
SmartFinancial can help you do just that. SmartFinancial's online marketplace of vetted lenders allows you to quickly shop around for rates from the country's top insurance companies, and ensure you're paying the lowest price possible for your home insurance.
Explore better rates
Negotiation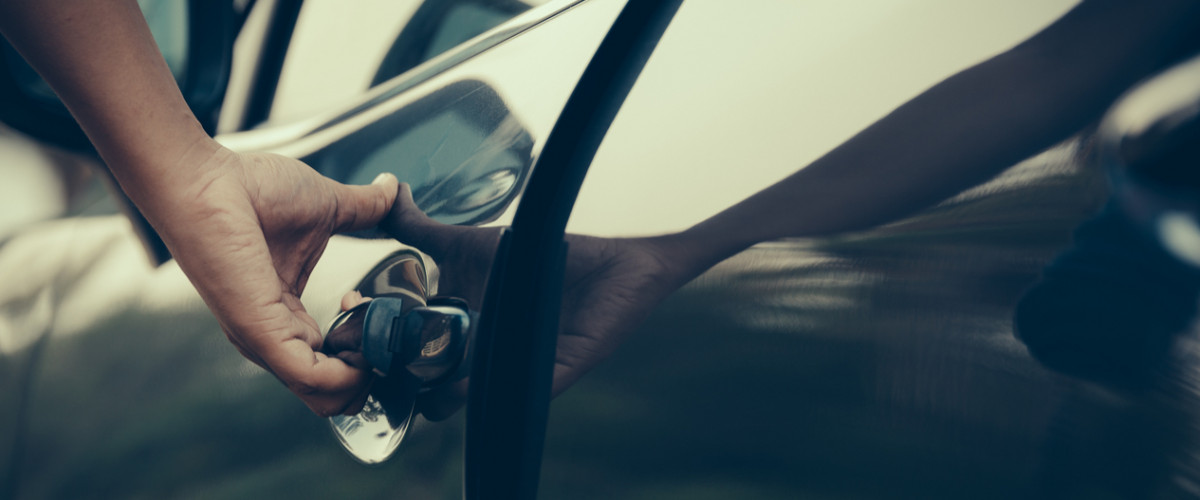 3. Visit more than one dealership
The next stop is the dealership. Use the budget you've set to find brands and models that fit your finances. Let the salespeople make recommendations, but make sure not to be pressured into making a decision you're not comfortable with or that goes over your budget.
Test drive the models you've picked out — and then test drive some more. Get a good feel for the vehicle. Do more research on the car's reliability and safety ratings, workmanship and quality. Newer models typically have issues with tech features, so it's good to read up on reviews about each model's features, such as navigation, reverse parking assist, and adaptive cruise control.
And since money will always be a primary concern, ask the dealerships to give you the "out the door" price for the model you're eyeing. Essentially, this is the amount you pay for driving the car out of the dealership once you've signed the papers. In short, this covers everything, from the sales tax, delivery and handling fees, to doc fees. Salespeople like to downplay how much you'll have to pay before they send you to their financing office, where their most experienced sales guy will start tacking on the additional fees. This is where they like to trap people by making things seem so official that they have to go through with it.
If you're getting a used car from a dealership, have a mechanic do a full inspection on it. This should cover at least:
Brakes
Electrical system
Tires
Unseen body damage (poor repairs, rust)
Suspension
Drivetrain
Air conditioning
If additional work needs to be done on the car, you can negotiate with the dealership or the private owner for the repair or installation of particular parts and accessories.
4. Finalize your financing
You can do this beforehand or while talking with dealerships. Typically, direct lending from banks is the easiest and most popular form of car financing. Getting approved and securing a set amount for the loan can help you have a better grasp of your loan terms while you shop for the best car model that fits your needs and budget.
You can also choose to go for dealership financing, which means that you're getting a loan from the dealership instead. Typically, however, dealership financing is known for jacking up interest rates even if they offer a low initial interest rate. The advantage is that you may be able to enjoy special rebates or incentives. It's always best to compare the loan terms and interest rates offered to you by a bank and by the car dealer to see where you can save the most in the long run.
5. Negotiate for a lower price
Just as you won't settle for the first car you see in the lot, don't settle for the first deal offered to you, either. Negotiate with several dealerships for a price lower than the first that they've quoted up to an amount where they can't go any lower. You know you're getting a fair offer from your top dealers if the price they quoted doesn't differ from each other significantly by more than a couple of hundred dollars.
Reach an Agreement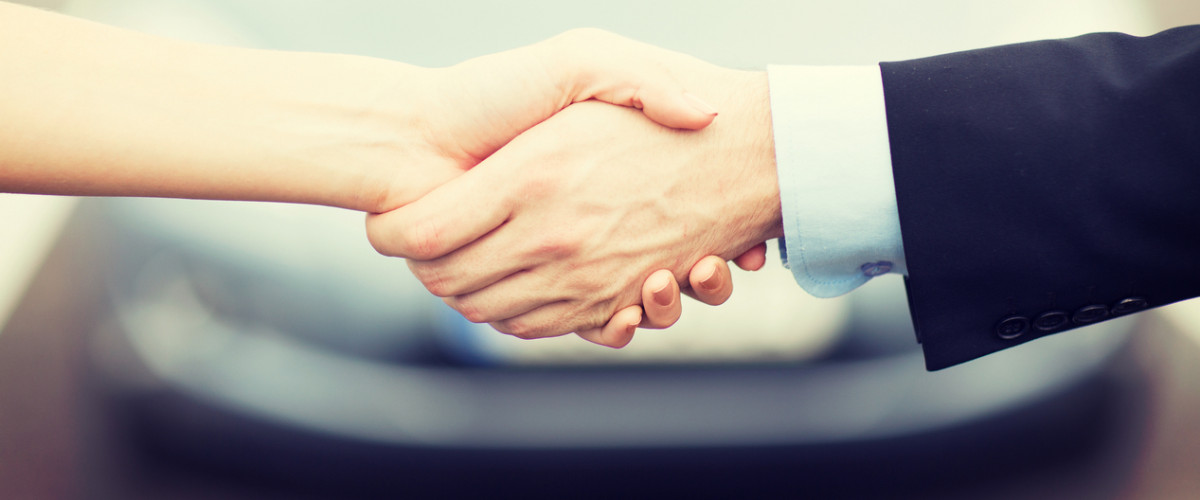 6. The handshake
Once you've decided on the deal and the car, tell your chosen dealer that you're ready to buy. When you confirm, make sure that they stick to the terms indicated in their quote, and do not accept any surprises, extra costs, or upselling that the dealer will offer at the last minute. All of this can push the monthly costs on the car over your budget and pinch your wallet tighter than you'd like.
Be aware that dealerships often try to sneak in extras during closing. Watch out for things like extended warranties, leasing warranties, and car alarms; or protection products like rust proofing, paint sealant, or fabric protector; or other items that are overpriced and can inflate your interest rate every month by at least a hundred dollars. You don't need these extras, and you're not obligated to get them. Extended warranties, for example, can be bought at a later time since most cars come with a three-year bumper-to-bumper warranty and a powertrain warranty good for 75,000 miles.
Before signing on the dotted line, review the contract thoroughly. The paperwork should show the same out the door price indicated in the quote and should also have all the other inclusions like state taxes, documentation, and registration fees. If an item pops up that wasn't in the original quote, ask for these to be removed.
A final reminder: Do not drive the car until the financial paperwork has been completed and signed, especially if you're going for dealership financing. Sneaky dealers may offer to make a "spot" delivery even while the paperwork has not yet been signed, only to call a few days later to say that the original financing has fallen through. At this point, you don't have any choice but agree to new terms that will cost you more.
And just like that, you now have a car! Congratulations!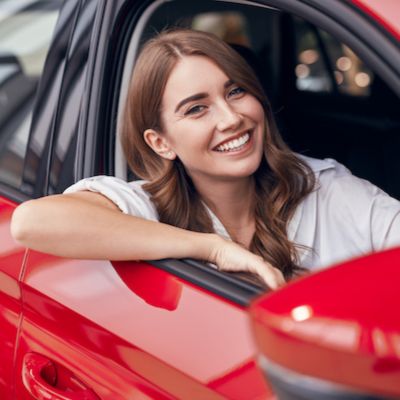 Auto insurance is essential, but that doesn't mean you need to spend a huge chunk of your paycheck on it.
With SmartFinancial's online marketplace of vetted lenders, you can quickly shop around for rates from the country's top insurance companies and make sure you're paying the lowest price possible.
Compare rates
Final Reminders
Always consider insurance
Car insurance always paid on top of your car purchase costs, so make sure to figure this in when checking your financials before buying the car. Insurance should cost you about $100 every month, but some cars, like sports cars, can have a higher premium. Check with insurance companies if the model or make of the car you're getting will have any significant effect on the monthly premium.
Consider visiting dealerships on a weekday
This is a small but helpful tip if you're looking for better deals and better service. Since dealers work on a monthly quota, they can be quick to agree to a lower deal around the month's end to meet this. They're also less busy on weekdays and have more time to attend to your concerns and might even offer a better deal than on a busy weekend.
Don't rush
Car dealerships are a dime a dozen and they all offer a variety of packages and car sales. As much as possible, you should take the time to shop around and examine your options, both when it comes to your financing options and the car itself. You don't want to be stuck with a car that doesn't meet your needs. Even more, you don't want to be stuck with a mortgage you'll be paying for several years for a car you don't even like.
Next to buying a house, getting your first car is a major life purchase and not one to be made on the fly. Getting a car ties you to a financial commitment that you'll need to honor for several years. The process to getting that first shiny car isn't a walk in the park, but with the right information and proper planning, you can get the best deal for your new ride.
Sponsored
Unexpected vet bills don't have to break the bank
Life with pets is unpredictable, but there are ways to prepare for the unexpected.
Embrace Pet Insurance offers coverage for treatment of accidents, illnesses, prescriptions drugs, emergency care and more.
Plus, their optional wellness plan covers things like routine vet trips, grooming and training costs, if you want to give your pet the all-star treatment while you protect your bank account.