As shown in recent research from LendingTree's ValuePenguin, an online resource for financial information and tools, certain types of cars will cost you much more in premiums over the year.
Read on to find out whether your vehicle ranks as one of the cheapest cars to insure and how you can lower your rates if it isn't.
About the study's methodology To find the data for its report, ValuePenguin gathered quotes from the four largest insurers (State Farm, Progressive, Geico and Allstate) to compare rates for a 30-year-old man with a clean driving record living in New York, Los Angeles, Chicago and Dallas (the four largest metropolitan areas in the U.S.).
The prices represented total cost for full coverage policies with liability coverage limits above the state minimums.
ValuePenguin then collected the average car values from CarGurus and categorized the cars into various types based on the vehicle-size designations from the EPA.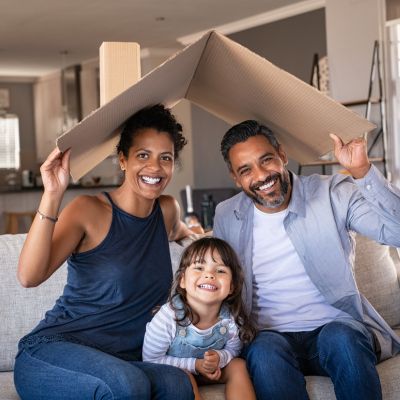 Home insurance is an essential expense – one that can often be pricey. You can lower your monthly recurring expenses by finding a more economical alternative for home insurance.
SmartFinancial can help you do just that. SmartFinancial's online marketplace of vetted lenders allows you to quickly shop around for rates from the country's top insurance companies, and ensure you're paying the lowest price possible for your home insurance.
Explore better rates
Cars with lowest insurance rates One interesting finding in ValuePenguin's research is that the cars that cost the least to insure were neither the least nor the most expensive vehicles. It was actually the cars valued between $25,000 and $30,000 that had the lowest auto insurance rates.
Those middle-of-the-road cars averaged $2,871 in annual insurance costs, which is 6% less than the cheapest category of cars (valued between $10,000 and $15,000).
But unsurprisingly, the cars that cost the most to insure were the most expensive to purchase — i.e, those valued at more than $30,000. The average annual premium for vehicles in that category was $3,847, according to theresearch.
Cheapest car to insure
ValuePenguin's research identified the least expensive car to insure as the Honda CR-V. In fact, it blew other car models out of the water.
On average, the CR-V costs about $2,346 to insure each year. That's 22% less than the average yearly premium across all the other cars ValuePenguin surveyed.
This can partially be attributed to the CR-V's many safety features. In fact, the Insurance Institute for Highway Safety (IIHS) ranked it as its top safety pick for 2020.
Insurance rates by car model
The list of the top 5 most affordable cars to insure is rounded out with a few more Japanese- and American-made vehicles.
They are:
Honda CR-V ($2,346)
Chrysler Pacifica ($2,416)
Honda Odyssey ($2,457)
Ford F-Series ($2,471)
Toyota RAV4 ($2,475)
All of the top five most affordable cars for insurance were valued between $20,000 and $26,000. And interestingly, they all fall within the categories of small SUV, minivan and standard pickup truck.
Best cars for insurance by brand When you're shopping for a new car, there's no shortage of brands to choose from. But some, especially the luxury brands, will cost you when it comes time to applying for insurance.
The brands of cars that offer the most affordable models to insure are:
Honda ($2,736)
GMC ($2,785)
Chrysler ($2,842)
Chevrolet ($2,890)
Kia ($2,907)
Toyota ($2,913)
Ram ($2,998)
Dodge ($3,006)
Ford ($3,036)
Volkswagen ($3,109)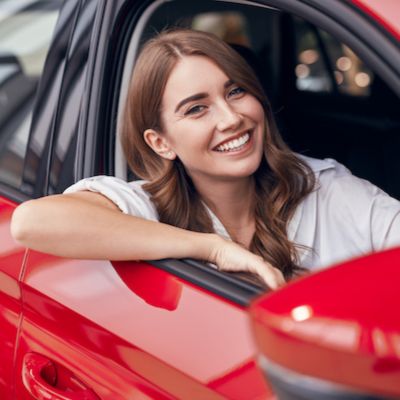 Auto insurance is essential, but that doesn't mean you need to spend a huge chunk of your paycheck on it.
With SmartFinancial's online marketplace of vetted lenders, you can quickly shop around for rates from the country's top insurance companies and make sure you're paying the lowest price possible.
Compare rates
Least expensive cars to insure by type While you might think compact cars might be the cheapest type of car to insure, that's not the case, as we saw in the top 5 above. Standard -ize pickup trucks and SUVs were found to be less expensive to insure than their compact counterparts.
Here's the top 10 types of vehicles to insure, ranked from lowest to highest:
Minivan ($2,590)
Small pickup truck ($2,633)
Small SUV ($2,700)
Standard pickup truck ($2,808)
Station wagon ($3,029)
Midsize sedan ($3,114)
Compact car ($3,120)
Standard SUV ($3,250)
Subcompact car ($3,500)
Large sedan ($3,513)
Cheapest used car to insure While ValuePenguin's survey looked at new cars, analysis by insurance provider Mercury Insurance (via Forbes) indicates that the least expensive used cars to insure are the Chevrolet Spark and Chevrolet Sonic.
Both those makes, from 2016 to 2019, are tied for first place as the most likely to have the cheapest insurance rates.
If you're in the market for a used car, Carvana offers a reliable way to purchase a car entirely online without ever having to set foot in a dealership.
What's the most expensive car to insure? It will probably come as no shock to you if you have even a passing interest in cars that the Tesla Model S (valued at $69,184) is the most expensive vehicle to insure. As a Tesla driver, you can expect an annual car insurance premium in the range of $4,743.
Yes, that's slightly more than double the insurance prices of the Honda CR-V.
After Tesla, other luxury cars like Mercedes Benz's E/CLS-Class and C-Class and SUVs like the Ford Explorer populate the next-most-expensive rankings.
But here's a head-scratcher: the Nissan Versa ranks at the fifth-most expensive car to insure. This $11,947 car costs nearly one-third of its value to insure every year ($3,525).
The Versa's presence in the top 5 of most expensive cars to insure is an important reminder that a car's price isn't the only feature that dictates insurance rates.
What other factors influence how much I'll pay? There's a whole set of things insurance companies look at when they're evaluating how much to charge you in insurance premiums.
Some factors seem obvious: the cost of the car model, how much replacement parts cost, what demographics these cars appeal to, your own driving record — even your age and gender are considered.
But there are other factors at play that also interest car insurance companies.
When they're setting your premiums, insurers are assessing all the elements that will contribute towards the likelihood that you'll file a claim. So if certain types of cars are statistically more likely to be in accidents, even if the policyholder has a spotless driving record, they'll pay more.
Sports cars, for example, which tend to appeal to drivers with a need for speed, are often much more expensive to insure than minivans.
And as we saw with the Tesla example, more expensive cars often have higher insurance rates. That's because even if you make fewer insurance claims than the owner of a lower-cost car, your claims will still cost the insurance company more each time.
The same principle applies when you have a vehicle with especially difficult to source or expensive replacement parts.
Those situations elevate the risk level for your insurance company and thus they raise your premiums to offset it.
Your zip code may also play a role. In determining your premiums, insurance companies will consider how likely it is your vehicle will be stolen. Living in an area with high rates of theft will make you more vulnerable.
Regardless of where you live, some cars are just statistically more likely to be stolen. If you're driving one of those vehicles, anticipate paying a higher premium.
And there are some other things you think may influence what you'll pay that are actually irrelevant. Maybe you've heard that red cars cost more to insure?
That's a myth. At least it's a fun one though.
The best way to influence how much you'll pay While you can't control a few of the above factors, there's another way to beat the average and reduce your insurance costs: shopping around.
Experts like the Insurance Information Institute recommend you seek out at least three quotes on insurance before settling on a policy.
When you sit down to compare insurance quotes, Allstate recommends you remember to use the same details to ensure you get the most accurate figures from insurers.
We know that sounds like a lot of work, but it doesn't have to be.
SmartFinancial can help by taking the effort out of shopping around.
SmartFinancial will do all the price comparisons for you and simply present you with the highest-quality auto insurance at the best rate.
So even if you have one of the more expensive cars to insure (hello, Tesla owner), you may still be able to find a quote at lower than the average. What you do with the money you save is up to you, but we hear driving gloves are fun.
Sponsored
Unexpected vet bills don't have to break the bank
Life with pets is unpredictable, but there are ways to prepare for the unexpected.
Embrace Pet Insurance offers coverage for treatment of accidents, illnesses, prescriptions drugs, emergency care and more.
Plus, their optional wellness plan covers things like routine vet trips, grooming and training costs, if you want to give your pet the all-star treatment while you protect your bank account.