In fact, insurance provider Allstate reported that the number of cars insured through its pay-per-mile program has increased six-fold in the past year, according to Bloomberg.
Here's more on how this type of program works and which providers offer it, so that you'll know what to look for you when you compare car insurance quotes, which you should be doing at least once every six months.
How does pay-per-mile work?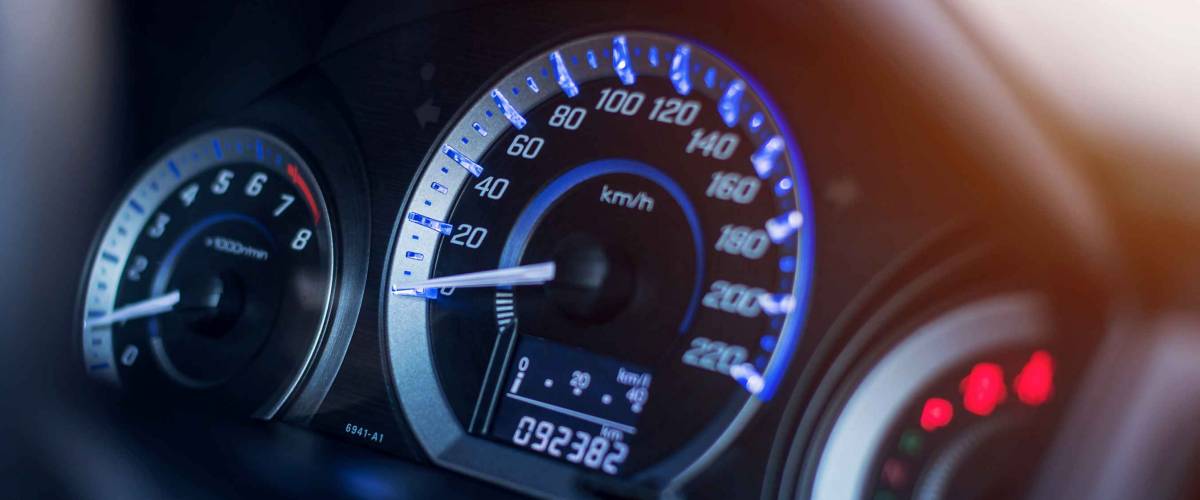 Pay-per-mile insurance is a type of auto insurance policy that offers drivers who aren't often out on the road an opportunity to save on their premiums.
You'll still get all the same coverage you would with a traditional insurance policy, just instead of your usual monthly premiums, you'll be charged a small base rate and for the miles you put on your car each month.
Your base rate will reflect some of the same underwriting factors for standard car insurance policies, like age, driving record, vehicle, your location and credit score.
Generally, your base charge comes in around $20 a month and up, according to an analysis by ValuePenguin. And then the typical per-mile charge is a few cents.
How do they measure my miles?
For the pay-per-mile structure to work, insurance companies need an accurate report of the miles you drive.
Most insurance companies that offer these programs generally provide a small device you can plug into a port near your steering wheel.
Depending on your insurer, the device could also track a few other factors, like your location, speed, time of day or whether you accelerate or brake quickly, which can contribute to further discounts on your premium.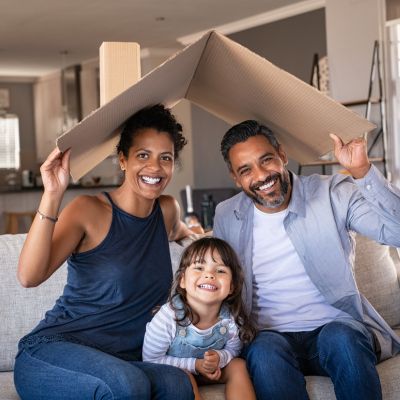 Home insurance is an essential expense – one that can often be pricey. You can lower your monthly recurring expenses by finding a more economical alternative for home insurance.
SmartFinancial can help you do just that. SmartFinancial's online marketplace of vetted lenders allows you to quickly shop around for rates from the country's top insurance companies, and ensure you're paying the lowest price possible for your home insurance.
Explore better rates
Which auto insurers offer it?
While many companies offer discounts for low-mileage drivers, not all of them offer a true pay-per-mile car insurance policy.
Here are the pay-per-mile programs you can find while comparing rates online.
Allstate
The Milewise program from Allstate insurance is offered in 19 states across the country.
With Milewise, you'll install a small device in your car to track your miles. You'll be charged a daily rate as well as a per-mile rate for the miles you clock each month.
If you don't plan to drive too much, you can pay as little as $20 a month with Milewise, based on multiple reviews of the program.
There's also an Allstate Milewise mobile app you can download to monitor your usage more closely.
Nationwide
Nationwide's SmartMiles program is open to residents of 41 states, making it the most widely accessible of the pay-per-mile programs.
Nationwide says most cars made after 1996 are compatible with its tracking device, but it warns some hybrids or diesel-powered cars may not be.
The per-mile rate at Nationwide is usually between 4 to 10 cents, which you'll pay in addition to a daily base rate.
While a traditional policy with unlimited mileage will generally cost about $133 a month, Nationwide estimates the same drive logging about 500 miles a month would pay $95 a month with SmartMiles.
SmartMiles also offers its drivers a 10% discount for safe driving.
Metromile
Metromile is available in eight states: Arizona, California, Illinois, New Jersey, Oregon, Pennsylvania, Virginia and Washington.
When you sign up, the company will send you a small, wireless device you can plug into your vehicle's diagnostic port to track your miles. Your monthly bill won't factor in driving habits — just your base rate and mileage charge.
It's a great fit for those who drive infrequently (about 12,000 miles a year or less), according to ValuePenguin. But the site also notes, based on customer feedback, that Metromile puts more emphasis on price than customer service and a smooth claims process.
In response to that, the company is now working on improving the claims experience by automating it.
Mile Auto
Mile Auto is currently only offered in four states — Arizona, Georgia, Illinois and Oregon. But it's also the only pay-per-mile program that doesn't involve installing a device in your car.
With Mile Auto, you'll send the company a photo of your odometer at the end of the month to keep track of the miles you've driven. Those miles (at your per-mile rate) will then be added to your base rate and that's how the insurer calculates your monthly bill.
The company estimates that its customers save about 30% to 40% off their standard car insurance rates.
Other ways to keep the insurance savings rolling While you're shopping for a new auto insurance policy, why not trim a few hundred more dollars from your monthly budget?
With homeowners insurance, simply comparing rates to find the best deal could cut your annual bill by up to $1,000.
Don't forget about your life insurance either. Providing financial security for your family doesn't have to cost an arm and a leg and your sanity and involve a medical exam.
Now, signing up for an affordable life insurance policy takes only minutes, a medical exam is often not required, and policies start at just $16 a month.
Finally, if pay-per-mile auto insurance doesn't make sense for you or if it's not offered in your state, you may want to ask your insurance company to give you a COVID "stimulus" discount.
If your insurer is holding out on you, it may be time to shop around for a better rate.
With all these savings squared away, once things return to normal, you'll have a pile of cash saved up and a road of possibilities ahead of you.
Sponsored
Unexpected vet bills don't have to break the bank
Life with pets is unpredictable, but there are ways to prepare for the unexpected.
Embrace Pet Insurance offers coverage for treatment of accidents, illnesses, prescriptions drugs, emergency care and more.
Plus, their optional wellness plan covers things like routine vet trips, grooming and training costs, if you want to give your pet the all-star treatment while you protect your bank account.