Volkswagen Beetle (1997) U.S. sales since 2010: 209,621
It's been a long run, but the once "new" Beetle launched in 1997 has been squashed.
Although it still has its quirky charm, the nostalgia value of the revamped bug gradually wore off for U.S. car owners. It became one of Volkswagen's lowest-selling models of the late 2010s.
In the Beetle's place, Volkswagen plans to give its classic Microbus van an electric update as the I.D. Buzz, slated for release in 2022.
More: See how much you can save on your auto insurance with SmartFinancial.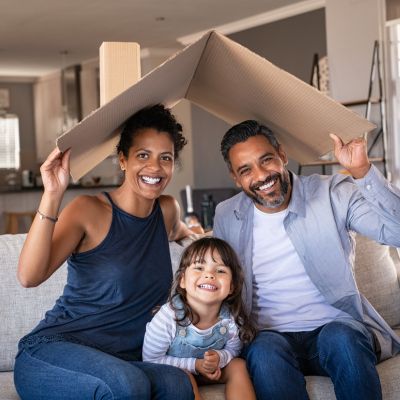 Home insurance is an essential expense – one that can often be pricey. You can lower your monthly recurring expenses by finding a more economical alternative for home insurance.
SmartFinancial can help you do just that. SmartFinancial's online marketplace of vetted lenders allows you to quickly shop around for rates from the country's top insurance companies, and ensure you're paying the lowest price possible for your home insurance.
Explore better rates
Ford Fiesta (1978, 2010) U.S. sales since 2010: 554,279
The party's over for the Ford Fiesta, a hatchback that made its U.S. debut way back in 1978 before going on a 30-year North American hiatus in 1980.
Since its return to the U.S. in 2010, the Fiesta has been available as both a hatchback and a sedan, and its zippy ST edition offered speed and precision handling on a budget.
But as with many of the subcompacts on this list, the Fiesta took a bit of a siesta over the past few years. Its sales have been flat at best.
Chevrolet Cruze (2010) U.S. sales since 2010: 1,806,090
As more consumers make the switch to crossover vehicles, compact sedans are dropping like fuel-efficient flies — case in point, the Chevy Cruze.
In 2010 the Cruze replaced the Cobalt, which was plagued by so many problems that GM was required by state lemon laws to buy many of them back.
The Cruze did a fine job bridging the gap between subcompact and mid-sized sedan, going toe-to-toe with heavy-hitters in its class like the Honda Civic and Toyota Corolla. But after several years of dwindling sales, GM has decided it's time to abandon ship on the Cruze.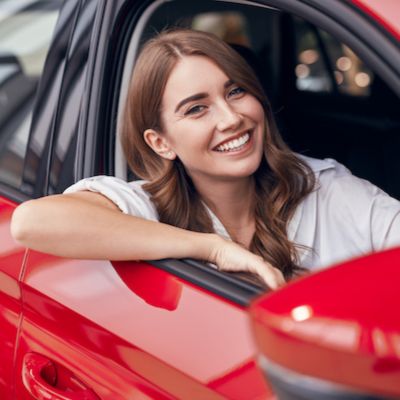 Auto insurance is essential, but that doesn't mean you need to spend a huge chunk of your paycheck on it.
With SmartFinancial's online marketplace of vetted lenders, you can quickly shop around for rates from the country's top insurance companies and make sure you're paying the lowest price possible.
Compare rates
Smart Fortwo (1998) U.S. sales since 2010: 59,583
The Smart Fortwo, Daimler's two-door micro-car, has been punted out of production for North America as of 2020.
Although the Fortwo was touted to be the ideal urban vehicle when it made its U.S. debut in 2008, its claustrophobia-inducing interior and limited range overshadowed its ability to squeeze into tight parking spots.
An electric version was introduced in 2013. It didn't fare any better, so taking the Fortwo off the market may have been a smart move.
Buick Cascada (2016) U.S. sales since 2016: 19,419
The word "cascada" means waterfall in Spanish, but it seems Buick's love for convertibles has run dry.
The four-seater designed by European manufacturer Opel marked Buick's first drop-top since 1991. Now the road has dropped out from under the Cascada.
Convertibles have become steadily less popular among U.S. buyers in recent years, and GM's sale of Opel to Groupe PSA in 2017 didn't bode well for the Polish-built cabriolet.
More: File your federal and state tax returns with TurboTax.
BMW 3-Series Gran Turismo (2014) U.S. sales since 2014: 417,629
Straddling the line between wagon and SUV, the 3-Series Gran Turismo proved that a happy medium is hard to come by.
Although it offered a longer, taller frame than some of BMW's other 3-Series models, the roomier interior wasn't enough to keep the GT on the road.
The GT's souped-up 6-Series counterpart has also been discontinued in the U.S., although it will still be available in overseas markets.
Fiat 500 (2011) U.S. sales since 2011: 195,617
When Italian carmaker Fiat announced it was returning to America in 2011 with the Fiat 500, the two-door hatchback made big news for such a tiny vehicle.
Unfortunately, the minuscule car — designed to be Italy's answer to the Volkswagen Beetle — also brought in minuscule profits.
Although the Fiat 500X and 500L are still available in U.S. markets, Fiat's poor overall sales numbers have led to speculation the brand could pull out of North America entirely.
Ford Taurus (1985, 2001) U.S. sales since 2010: 540,692
After 34 years as one of the most recognizable sedans on the market, Ford's Taurus is being put out to pasture.
When it debuted in the mid-'80s, the car was a game-changer. With its rounded, aerodynamic shape and grille-less styling, the Taurus became the best-selling car in the U.S. between 1992 and 1996. Supercharged versions found success as both police cruisers and NASCAR contenders.
Still, considering the lack of love for large sedans these days, it's no surprise Ford has pulled its bull from the ring.
Buick Regal (1973, 2010) U.S. sales since 2010: 193,708
Buick is saying goodbye to one of its first luxury cars, introduced back in the '70s. It seems not even royalty is safe from the chopping block — and that's probably fair, considering concerns about the vehicle's reliability.
The company is also saying goodbye to sedans in general. With the Sportback, GS and TourX editions of the Regal all being discontinued after the 2020 model year, Buick's lineup will now consist entirely of SUVs.
More: Compare life-insurance quotes with Quotacy — no contact info necessary!
Chevrolet Volt (2010) U.S. sales since 2010: 157,054
GM has decided to pull the plug on its pioneering electric hybrid.
The Volt was the first plug-in electric car to contain a small gas engine that helped power the motor when the battery ran out of juice.
In light of recent advances in all-electric technology, the Volt's disappearance is not exactly shocking. Chevy's compact hybrid is being retired in favor of the all-electric Chevy Bolt, which can go more than 200 miles farther than the Volt on a single charge.
Jaguar XJ (1968) U.S. sales since 2010: 37,040
The predator has become the prey. Jaguar's flagship luxury sedan the XJ has been discontinued after more than 50 years of continuous production.
The high-end British carmaker plans to relaunch the XJ as an all-electric car sometime in 2021, putting it in competition with other luxury electric models from Tesla and Porsche.
Although it's unclear whether the all-electric version will maintain the XJ nameplate, you can be certain the new Jaguar won't roar like its predecessor. Maybe that's a good thing.
Chevrolet Impala (1958, 1994, 2000) U.S. sales since 2010: 1,201,182
It's been speeding around for more than 60 years, but in the end the Impala just couldn't outrun the ravenous SUV market any longer.
GM announced last year that it would extend the vehicle's life a bit longer, but the manufacturer plans to shut down production of Chevrolet's flagship sedan for good in 2020.
Large sedans have fallen out of favor as of late; they're less affordable than compact and mid-size options, and many consumers looking for more interior space have made the switch to crossover vehicles. Thieves still love it, though, as it's one of the most stolen cars on the road.
Toyota Prius C (2012) U.S. sales since 2012: 198,360
Toyota's Prius C, the subcompact version of its popular Prius model, is being discontinued for 2020 in favor of the new Corolla hybrid.
Response to the Prius C was generally underwhelming; it faced criticism for less-than-stellar fuel economy, a slow pickup speed and an obnoxious engine drone.
The Corolla hybrid promises more miles per gallon and more legroom at an affordable price, which should make it easier for Toyota drivers to say c-ya to the Prius C.
More: Get multiple loan offers in minutes with Credible.
Audi TT (1998) U.S. sales since 2010: 18,322
After an impressive two-decade run, the bubble has finally burst for the TT, Audi's sporty little bubble car.
Although the TT was well-received when it launched in 1998, sales have declined in recent years and Audi has decided to discontinue both the coupe and convertible versions in favor of electric vehicles and crossovers.
Fans of the TT won't have to say ta-ta for good, though. Audi plans to redesign the TT as an electric vehicle and launch it at a similar price point.
Buick LaCrosse (2004) U.S. sales since 2010: 389,540
GM planned to refresh the Buick LaCrosse in 2020 but decided to call an audible and discontinue the large sedan in order to focus on EVs and crossover SUVs.
With both the LaCrosse and the Regal being dropped for American markets this year, Buick is doing away with passenger cars completely. Retirement-community parking lots will never look the same.
Lincoln MKT (2009) U.S. sales since 2010: 47,808
Following a decade of mediocre sales, Lincoln has decided to eject the MKT and replace it with the all-new 2020 Aviator.
The full-size luxury crossover was more akin to a station wagon than an SUV. The model has been in limbo for some time; most MKTs rolling off the line recently have been MKT "Town Cars," designed for livery services.
Cadillac XTS (2012) U.S. sales since 2012: 162,532
Much to the chagrin of airport chauffeurs everywhere, the XTS — Cadillac's last remaining front-drive sedan — is being relieved from duty.
Introduced as a replacement for the STS and DTS models in 2012, the XTS was a mainstay of car services during the mid-2010s. However, as rear-drive luxury sedans became the norm, the XTS ended up as the odd car out. Last year saw slow sales, and Cadillac decided to continue producing the comparable CT6 instead.
More: Let Fiona pay your credit-card bill this month.
Ford Flex (2008) U.S. sales since 2010: 249,073
After a decade-long run, it's time for the boxy Flex SUV to hit the showers.
Despite the cubic crossover's polarizing shape, the Flex gained a cult following for its sporty handling and spacious interior. Unfortunately, "cult status" in the car industry is code for poor sales, and it looks like the Flex's breaking point has finally come.
Infiniti QX30 (2016) U.S. sales since 2016: 27,682
Infiniti's QX30, the result of a partnership between Nissan and Mercedes-Benz, is on its way out after a brief three-year run.
The subcompact crossover was essentially a Mercedes GLA 250 in an Infiniti shell, but despite the Mercedes hardware and sleek design the QX30 didn't sell well.
The good news is that if you miss the QX30, you can always just buy a GLA 250 instead; the new 2020 model is safer and roomier than ever.
Lincoln MKC (2014) U.S. sales since 2014: 117,743
The MKC is officially sunk, and the new Corsair has sailed in to steal its spot in the Lincoln lineup. OK, it's essentially the same SUV, but "Corsair" sounds a lot more daring than the standard jumble of letters Lincoln usually uses to name its models.
In addition to its updated name, the Corsair's interior boasts a classy new design and a roomier cabin, with sliding back seats that make it easier to customize your space. See ya, MKC.
Cadillac CTS (2002) U.S. sales since 2010: 275,059
Just as the Catera died to make way for the CTS in 2002, so the CTS must go to make way for Cadillac's new CT5. The CT5's base model starts at almost $10,000 less than the CTS and also offers more standard features than its predecessor.
Although sales of the mid-size, rear-driven sedan slowed over the past few years, drivers will be sad to say goodbye to its supercharged variant, the CTS-V.
More: Achieve a more prosperous life by working with a certified financial planner through Facet Wealth.
Chevrolet Corvette C7 (2013) U.S. sales since 2013: unavailable
With the discontinuation of Chevy's C7 "Stingray," front-engine Corvettes are now a thing of the past.
The front-engine setup has been a Corvette staple for more than 20 years, and the Stingray did an admirable job of holding its own against supercars that cost two to three times as much.
The new C8 Corvette has a more balanced mid-engine layout and can go zero to 60 in less than three seconds. Hopefully that takes a bit of the sting out of the loss of the C7.
Volkswagen Golf SportWagen (2014) U.S. sales since 2014: unavailable
With the loss of the Golf SportWagen and its rugged all-wheel-drive counterpart the Alltrack, 2020 marks the first year since 1965 that Volkswagen has not had a wagon in its lineup.
U.S. buyers have been steadily abandoning wagons in favor of crossovers and SUVs, and apparently Volkswagen noticed. It recently announced it will launch 12 new SUVs this year.
Now that the Golf has taken its last drive, it's time for the new generation to play through.
Audi A3 Cabriolet (2012) U.S. sales since 2012: unavailable
The smallest of Audi's convertibles, the A3 Cabriolet has been discontinued for 2020 in favor of the larger, more popular A5.
While the Audi A3 hardtop will still be available, sales of the entire A3 line were slow in 2019. If things don't pick up, it could be adios for the Audi A3.
Alfa Romeo 4C Coupe (2014) U.S. sales since 2014: unavailable
Alfa Romeo made its return to the U.S. in 2014 with the 4C, which wowed American gearheads with its curvaceous shape and turbocharged four-cylinder engine.
Even though Alfa's baby supercar could go 0 to 60 in 4.2 seconds, it wasn't able to escape its fate. The 4C sports coupe is no more, though a modified version of the 4C convertible is still available in U.S. markets.
More: Earn gift cards and cash when you shop at your favorite retailers, watch videos or answer surveys with Swagbucks.
Sponsored
Unexpected vet bills don't have to break the bank
Life with pets is unpredictable, but there are ways to prepare for the unexpected.
Embrace Pet Insurance offers coverage for treatment of accidents, illnesses, prescriptions drugs, emergency care and more.
Plus, their optional wellness plan covers things like routine vet trips, grooming and training costs, if you want to give your pet the all-star treatment while you protect your bank account.