What is ZipRecruiter? ZipRecruiter is an online employment marketplace. It was originally designed to help small businesses connect with great candidates but has grown to a platform that has helped 110 million job seekers connect with 2.8 million businesses looking for fresh talent.
Employers can post a job listing, and from there, ZipRecruiter's artificial intelligence-powered technology will scout for the best candidates for the job and encourage them to apply.
On its site, ZipRecruiter says major employers including Netflix, Home Depot, Target and Bank of America use the tool to find new team members.
How ZipRecruiter works for job seekers
Thousands of job seekers flock to ZipRecruiter every day to find their next jobs.
All they have to do is create a free account and from there, they can upload their resumes to their profiles to begin to search for and apply to jobs in their field. The company uses keywords and applicants' location to help maximize the potential that they'll land an interview.
For some applicants, it's even easier than that. ZipRecruiter's AI-backed technology takes the work out of the job search completely for some applicants, essentially handing them postings on a silver platter and suggesting they apply.
How ZipRecruiter works for employers ZipRecruiter does its best to streamline the process for posters.
After employers use one of the customizable templates to post a job ad, ZipRecruiter will share it with more than 100 job sites.
From there, ZipRecruiter will work to match the posting with qualified candidates and invite them to apply. Once the applications begin pouring in, employers with certain plans are able to track and sort them using their dashboard.
You can even rate the candidates to help ZipRecruiter better understand what you're looking for and send you similar applicants.
With your plan, you'll get a certain number of postings that you can have up at one time. And if you find a perfect candidate more quickly because of ZipRecruiter's advanced features, you'll free up a spot that much faster to post another job right away.
And given that ZipRecruiter says that four out of five of its employers land on a great candidate within a day after posting an ad, its strategy appears successful.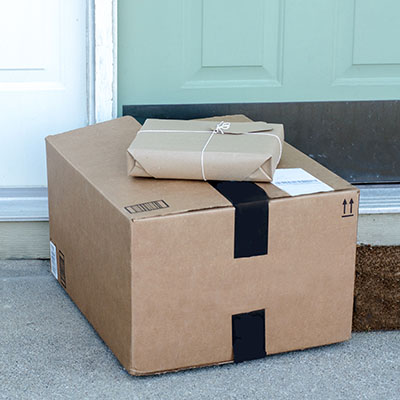 ZipRecruiter's top features One of ZipRecruiter's principal features is its top-rated app. It has a 4.7-star rating in the Apple App Store and 4.8 stars on Google Play.
ZipRecruiter makes it easier to get your job out there and keep track of the best candidates with a variety of tools, including customizable templates, instant-matching technology, pre-written personal messages to invite people to apply, and a dashboard to sort and organize candidates.
You can also add screening questions to your job post, which will help weed out everyone except the most qualified people for your job.
Finally, if users ever need any technical support or have questions about the process, ZipRecruiter's U.S.-based support is available 24/7 by phone, as well as by email or online chat.
An intro to ZipRecruiter's pricing How much you'll pay for your ZipRecruiter subscription depends on your hiring needs.
There are three levels of plans for employers: standard, premium and enterprise. The site's most basic plan starts with prices as low as $16 a day.
However, ZipRecruiter will customize a plan and price based on your company's unique hiring needs, depending on how many job ads you need to post, the number of resumes you want to download, how many users you intend to have, and the industry you're in and your location.
The company offers a free trial before it presents users with their customized plans (including pricing) — you won't even need to enter your payment information to test out the site.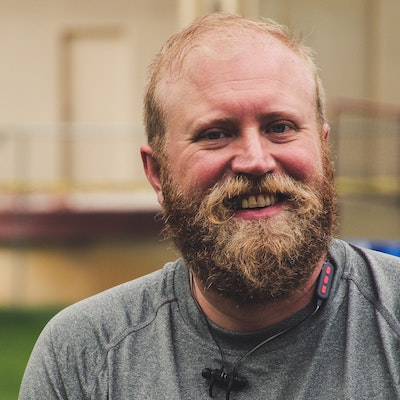 Sign up for Credit Sesame and see everything your credit score can do for you, find the best interest rates, and save more money at every step of the way.
Get Started—100% Free
ZipRecruiter pros and cons In the pro column, ZipRecruiter offers job seekers and posters a simple process. With customized templates to post a job with a single click, you can get your job listing out there.
And whether you're looking to fill a remote, part-time, entry-level, independent contractor or full-time position, with more than 30 job categories to choose from, you can easily make it clear what the role entails.
On the other hand, because ZipRecruiter is such a popular site, there's a lot of competition for in-demand jobs. Some of the most popular roles get upwards of 50 applications that you'll need to take the time to review.
If you're a small business with modest hiring needs, know that employers aren't able to post a single role as a one-off post — you'd need to sign up for a subscription.
And with different subscription tiers, the best perks like candidate matching or ZipRecruiter's resume database come with the most expensive plans.
Employers are limited to a certain number of postings based on their account. While you can take down a posting as soon as you find a successful candidate and replace it with another post, you'll have to be a bit more strategic when it comes to big hiring pushes.
Is ZipRecruiter.com a good place to post jobs? ZipRecruiter's different plan levels give you options to meet your budget and recruiting needs, especially when your company regularly needs to hire new people.
With its custom tools and simple-to-use interface, ZipRecruiter has collected positive reviews from users. If your business has a little money to put toward finding the best candidate and you value time-saving features, ZipRecruiter will have a plan for you.
Sponsored
Here's how to save up to $700/year off your car insurance in minutes
When was the last time you compared car insurance rates? Chances are you're seriously overpaying with your current policy.
It's true. You could be paying way less for the same coverage. All you need to do is look for it.
And if you look through an online marketplace called SmartFinancial you could be getting rates as low as $22 a month — and saving yourself more than $700 a year.
It takes one minute to get quotes from multiple insurers, so you can see all the best rates side-by-side.
So if you haven't checked car insurance rates in a while, see how much you can save with a new policy.