Make your pay competitive We might as well start with what matters most: money. Let's face it — people go to work primarily to get paid.
So how do you entice applicants to take a part-time job with your company instead of somewhere else?
Make the pay competitive — that is, make it better than what your closest competitors are offering.
A great way to see what the going rate is for a particular part-time job in your field is to research using a site like ZipRecruiter. You can play the role of an applicant and search for jobs for yourself to see what's out there.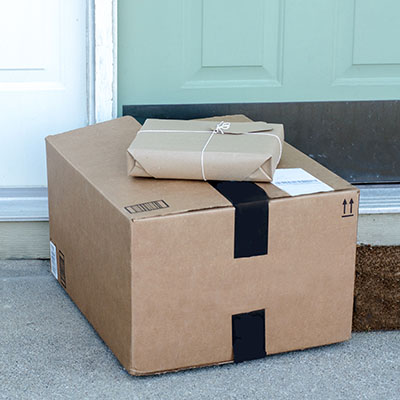 Consider offering benefits It's almost a universally accepted rule in the job market that, except for Starbucks, part-time gigs don't offer benefits such as health insurance and a company retirement plan.
Benefits are so rare in part-time jobs that most workers don't even expect them.
That allows you to set yourself apart from the competition.
Even if many of your applicants don't need, say, health insurance — perhaps they're students on their parents' plans or stay-at-home parents on their spouse's policy — just simply offering it makes your company stand out.
It sends the message that you value everyone who comes to work for you, even if it's only seasonal or for a few hours per week.
Be flexible Most people don't take part-time jobs to get rich, nor do they typically see them as stepping stones to a lucrative career.
Rather, they seek part-time work because of the flexibility — in particular, the flexible schedules.
Think about it: If a part-time job isn't willing to let you schedule your work around the other obligations in your life — school, kids or volunteerism, for instance — then why not just become a full-time employee for more money and better benefits?
To land the best part-time workers, emphasize the flexibility of the position in the job description.
Let them know you're willing to work around their school, child pickup, volunteer and even travel schedule.
And it's not just hours you should be flexible with. If the position allows for it, you can even try giving part-time employees the chance to wear different hats.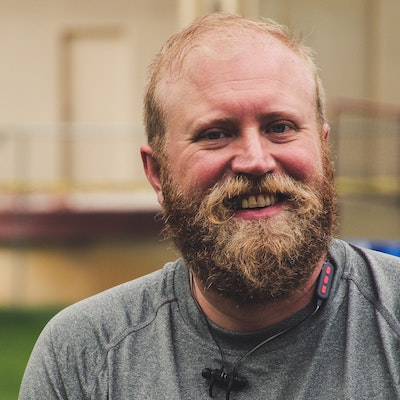 Sign up for Credit Sesame and see everything your credit score can do for you, find the best interest rates, and save more money at every step of the way.
Get Started—100% Free
Scour local colleges A big challenge with finding part-time workers is that most people either want to work full time or are out of the labor market altogether.
However, there is a major exception to this rule: college students.
Students gravitate to part-time work because it provides money to help with tuition and other expenses but still gives them plenty of time to focus on their classes.
They are often highly motivated workers, too, as they need work experience and good references to put on their resumes.
If your company is near a university or community college, contact the school's career services office and find out if there is a physical or online job board — most colleges have both.
If you need several part-time workers, it might even be worth it to find out when the school's next job fair is and consider setting up a booth.
One caveat with hiring college students as part-time workers is that flexibility is a must.
Their classes are always going to be a priority over their part-time job, and that's OK — they can still provide tremendous benefits to your company.
But they won't last long as part-time workers if faced with rigid scheduling and lack of flexibility that forces them to choose between school and their job.
Ask the right interview questions When the labor market is tight and qualified entry-level workers are scarce, employers are often so desperate to get warm bodies in seats that their job interview questions fail to delve too deep.
That is a mistake. You don't want to hire just anyone who walks in the door.
Bringing on a bad hire can hurt your company more than leaving the position unfilled. You still have to pay a bad hire for the hours they worked — even if they didn't actually work much at all.
Then there are the resources involved in the hiring process plus onboarding and training, not to mention the likely dip in team morale from having someone on board who's a terrible fit from day one.
The best way to avoid making a bad hire is to vet job seekers carefully — even for part-time positions — and the best way to do that is to ask pointed open-ended questions. Don't lob softballs that make it easy for them to tell you what you want to hear.
Draw up a hypothetical scenario that might occur on the job and ask what they would do.
How they answer a question like that can show you not only if their work style fits the job requirements but also how well they think on their feet.
Use a job posting site You can have the most competitive pay and benefits package for your part-time employees, the most flexible hours and the best work environment; but if qualified job-seekers have no way of knowing the position is open, you won't get many applicants.
To let people know about the part-time jobs your company has available, consider using a job posting site.
These sites are like digital classifieds, only they make it much easier for both employers and applicants to find what they're looking for.
Hiring managers can reach many more job seekers online, and job seekers can use the search and filter features available on jobs sites to narrow down what they're looking for.
An easy way to get your job posting on as many of these sites as possible is to use a service like ZipRecruiter.
With ZipRecruiter, you can post your part-time job on more than 100 sites with a single click. Best of all, the responses and applications all come back to the same place, where you and your HR team can review them.
With a four-day free trial and subscription plans starting at just $16 a day, ZipRecruiter lets you start the process of finding the perfect part-time job candidate today.
Sponsored
Here's how to save up to $700/year off your car insurance in minutes
When was the last time you compared car insurance rates? Chances are you're seriously overpaying with your current policy.
It's true. You could be paying way less for the same coverage. All you need to do is look for it.
And if you look through an online marketplace called SmartFinancial you could be getting rates as low as $22 a month — and saving yourself more than $700 a year.
It takes one minute to get quotes from multiple insurers, so you can see all the best rates side-by-side.
So if you haven't checked car insurance rates in a while, see how much you can save with a new policy.