25. Cisco Systems Median monthly pay: $5,347
Headquartered in Silicon Valley, Cisco Systems makes hardware and software for networking, cloud computing and cybersecurity. It's a giant in the space, though most people only know the name from the logo on their router.
Internship opportunities include working as a site reliability engineer to help build software, a network support engineer to identify and resolve issues and a product software engineer to design and manage networking infrastructure.
You may either need to be pursuing or have your bachelor's or associate's degree to qualify.
The company says it celebrates uniqueness and it received a 4.3-star rating for diversity and inclusion on Glassdoor — so even if you've been told your rainbow hair and sleeve tattoos could deter you from getting a good job, Cisco won't hold them against you.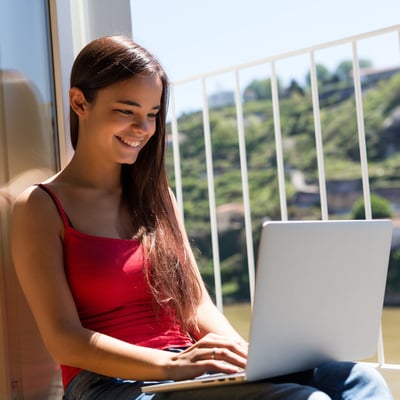 ZipRecruiter helps you secure the job of your dreams faster than ever. Speed up your job search today.
Get Started
24. Tesla Median monthly pay: $5,348
Elon Musk's Tesla, which manufactures everything from electric cars to clean energy solutions, has been on a hiring spree lately, so now's the time to apply.
This year, the company was named one of the Human Rights Campaign Foundation's Best Places to Work for LGBTQ Equality and recieved a score of 100% on its corporate equality index for the sixth year in a row.
Intern positions are varied: You could work in digital content, systems software engineering, asset management, visual and graphic design or even immigration in the human resources department.
Some of the jobs may require higher education, but others stipulate prior experience and training. Tesla also promises that "instead of going on coffee runs and making copies," you'll play an active role in your internship.
23. Marathon Petroleum Median monthly pay: $5,512
This petroleum company runs the largest refinery system in the United States. It operates six refineries that are able to process as much as 1.1 million barrels of crude oil a day.
As an intern, you could be working as an aircraft maintenance technician, in accounting and finance or in marketing for the Clean Products Value Chain.
Marathon Petroleum offers internship and co-op opportunities to "high-performing college students who want meaningful hands-on experiences in their fields of study."
This means you'll need a great GPA and currently be pursuing a degree in a related program or discipline. Any military experience will also give you an edge over other candidates. Some positions that expect you to travel will also require a driver's license.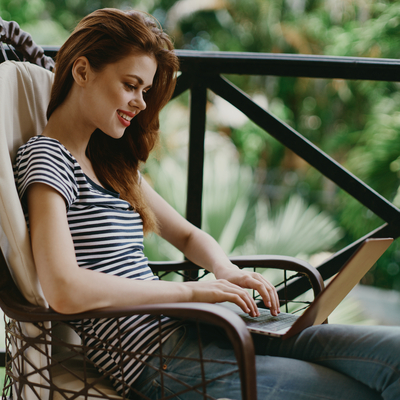 No matter where you are in your career, FlexJobs has you covered. Find the best remote, work-from-home jobs.
Get Started
22. Adobe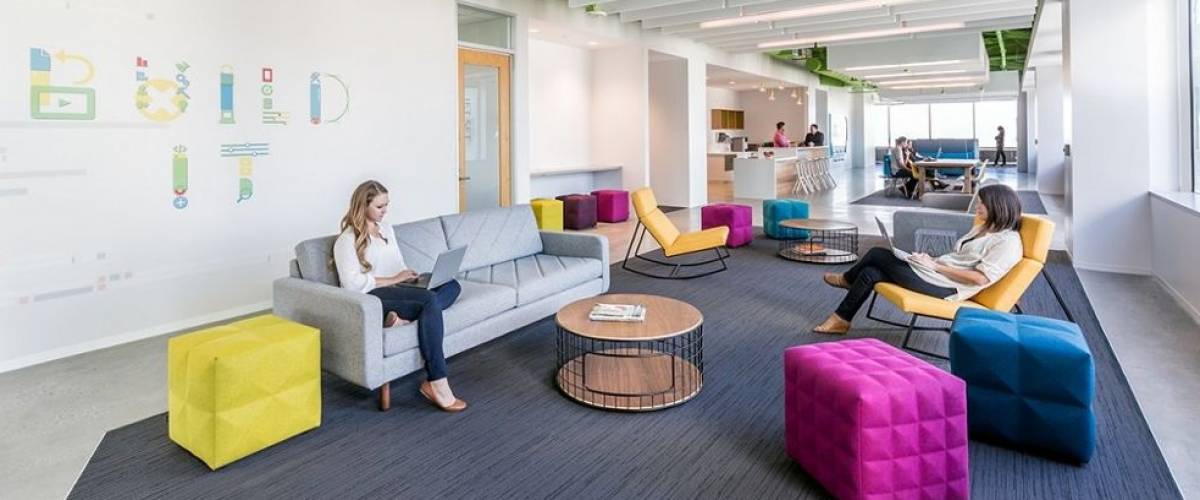 Median monthly pay: $5,875
This graphics software and cloud company is not only a global leader in digital media, but it's also been named one of Glassdoor's Best Places to Work for the past 10 years.
University students and grads get to play an active role in important projects and may even see their ideas featured in future products, Adobe says.
The company says it's looking for "disrupters and trailblazers" — keep an eye out for the Talent Team at your university campus — and it sets up candidates fresh out of school with one-on-one coaching with mentors and provides them with plenty of networking opportunities before getting them involved in the business.
The Adobe Research site lists programs in graphics, audio, engineering, human computer interaction and more. All internships are remote this year and are open to applicants pursuing their PhD or master's degrees.
21. MathWorks Median monthly pay: $5,905
MathWorks says it all in the name. It's a mathematical computing software company, responsible for MATLAB and Simulink, programming tools used by engineers and scientists to plot data and run algorithms.
You could earn up to $100,000 a year learning business management skills as a Partner Programs intern or help create and edit videos as a video marketing intern. Other positions include working in construction field engineering, machine learning, sales operations and user experience design.
Candidates may need to be pursuing their bachelor's degree or PhD and have some experience or familiarity with MATLAB and Simulink.
20. Goldman Sachs Median monthly pay: $6,008
Regardless of how you personally feel about that multibillion-dollar bailout years ago, this investment banking giant has landed on Glassdoor's list of the Best Places to Work list and its list of the Top CEOs.
It hires interns currently pursuing a college, university, MBA or other advanced degree. Students may also get scholarships or fellowships through Goldman Sachs.
The company site mentions positions as a summer analyst, summer associate and engineering intern abroad. Several former interns say they appreciated the learning environment and high wages.
"I came in with no finance background and learned an incredible amount and felt supported along the way. Great mentorship and support system was in place, and it was extremely easy to reach out to people. They also pay overtime so I made much more than expected over the summer," writes a former global markets intern on Glassdoor.
19. Citi Median monthly pay: $6,043
This investment bank and financial services company has roots that go back over two centuries, and today it operates in 160 countries around the world.
Intern positions include working as a fund accounting associate analyst or in the Women in Technology summer program. Candidates may require some prior relevant experience and either enrollment in university or a university degree.
Many reviewers on Glassdoor say they gained good experience and skills as an intern at Citi and praised the company culture.
"Fast paced, dedicated and supportive colleagues. Given responsibilities from the start, and recommendations presented were accepted and implemented. Superiors were concerned about well-being. High level of collaboration," writes a former intern.
18. JP Morgan Median monthly pay: $6,250
As it turns out, when you're a global leader in financial services, you can afford to treat your interns right.
The investment bank's career page lists positions in banking, asset management, auditing, AI and machine learning and commercial real estate. Successful interns may receive offers of full-time employment once the internship has concluded.
One former intern in the corporate analyst development program cites the pay, work/life balance, events and opportunities as some of the pros to working at JP Morgan. "Amazing managers. Everyone is so helpful and makes a big effort to make interns feel welcome," they write.
17. Qualcomm Median monthly pay: $6,355
Wireless conductor corporation Qualcomm's products are involved in everything from smartphones to smart homes. The multinational says it has led the way to the 21st century's "Invention Age" and is seeking innovative individuals to join it.
Internship opportunities include hardware and systems engineering positions. Qualified candidates may need to be enrolled in a related master's or PhD program.
One software engineering internship in San Diego promises you'll receive competitive pay, vacation time, full relocation coverage, furnished housing accommodations, networking opportunities and weekend surf lessons and beach days.
16. PayPal Median monthly pay: $6,359
No need to explain this one. PayPal processed 4 billion digital payments in 2020 alone and also owns big names like Venmo and Honey.
Internship programs range from software engineering to finance and accounting and risk management.
The company offers a 12-week Internship Experience for undergraduate and graduate students who get to work on fintech projects, develop their skills, build networks and enjoy hackathons, brainstorms and other social events.
PayPal also provides extra perks like relocation assistance, paid housing, swag and employee discounts.
15. VMware Median monthly pay: $6,463
Cloud computing company VMware may just be a part of Dell, but it has earned more love and awards from Glassdoor compared to its parent corporation.
It's also landed on Forbes lists like Best Employers for Diversity and America's Best Employers and gets high scores on Glassdoor for culture and values as well as compensation and benefits.
The company offers internships in product management and product development, artificial intelligence and machine learning and IT application development, with opportunities for working remotely.
One former marketing intern writes, "Very friendly and helpful coworkers, extending all the way to senior management," and also notes the high pay, beautiful campus and the freedom they had to create and pursue their own projects.
14. American Express Median monthly pay: $6,622
This major credit card issuer has lasted over a century and made it as one of Glassdoor's Best Places to Work this year.
Internship opportunities offered to undergraduate students include marketing, software engineering, digital analytics and information security.
Glassdoor says 99% of past employees would recommend this company to a friend, and it ranks highly for culture and values as well as diversity and inclusion. Indeed, some programs stipulate that you attended the National Society of Black Engineers Conference this year.
One former intern calls American Express "a place where people want to genuinely help you excel," and adds, "The people who work there are talented and always available to give advice."
13. BlackRock Median monthly pay: $6,684
The world's largest asset manager helps its clients grow their wealth through financial planning and investment management. And with pay this good, BlackRock's own interns are well on their way.
The company offers a range of summer programs, according to the company site. Undergraduate and master's students can apply for the 9.5-week summer analyst program, while MBA students may qualify for the 10-week summer associate program.
Diverse undergrad and master's students may also be eligible for an accelerated interview process and receive a bonus $17,500 through the BlackRock Founders Scholarship.
12. Intuit Median monthly pay: $6,749
Money can be messy, which is why this fintech company has done so well with its leading tax software TurboTax, accounting software QuickBooks and budget planner app Mint.
Intuit has been lauded as one of Glassdoor's Best Places to Work and Fortune magazine's Best Companies to Work For.
It should come as no surprise it also landed on WayUp's Top 100 Internship Programs list. Glassdoor says 99% of interns would recommend working at Intuit to a friend, and employees score the company highly for company culture and work/life balance.
On Intuit's job page, internships include data analyst and design technologist.
11. Apple Median monthly pay: $6,917
Former CEO Steve Jobs was widely considered a horrendous manager, but Glassdoor has ranked this tech titan as one of its Best Places to Work for 13 years in a row now. It pays its interns extremely well, and 84% of them would recommend it to a friend.
Apple says you'll get hands-on experience and collaborate with some of the world's best minds through its internships for undergraduate and graduate students. Internships on the company site include roles in machine learning and AI, hardware and software engineering and product design.
While several reviewers criticize the culture of secrecy at the big corporation, they also praise the salary and perks. One former intern says, "Great pay. Great projects to work on. Great perks: the food is great and free on evenings for engineers on overtime. Interns' overtime hours are paid."
10. ExxonMobil Median monthly pay: $7,018
ExxonMobil — one of the world's biggest publicly traded oil-and-gas companies — may pay its interns extremely well, but you may not want to stick around afterward. Only 3% of respondents on Glassdoor have a positive business outlook.
The company recruits students in fields like engineering, computer science and finance for its internships, apprenticeships and co-op programs.
Most former interns criticize the work/life balance and the conservative company culture. However, one dissenting employee says there is "strong support for career development; competitive benefits including pension plan; beautiful campus in spring in Texas; [the company] values employees as people; flexible work schedule; work-life balance."
9. Google Median monthly pay: $7,129
Google's employee perks are the stuff of legend. The company offers high salaries, exclusive insurance benefits and, rumor has it, free cooking classes and onsite massage therapists.
The global tech leader has appeared on Glassdoor's Best Places to Work list for 12 years in a row and scores highly for career opportunities, compensation and benefits as well as diversity and inclusion.
The company's career page for students provides more information on internship programs, which include fields like engineering, technology and business. They typically last for 12-14 weeks and have different application requirements depending on the position.
8. Uber Median monthly pay: $7,353
While the ride-hailing company has often made headlines for lawsuits and protests involving its treatment of drivers — it considers them independent contractors, not employees — Glassdoor says 100% of Uber's interns would recommend the gig to a friend and have a positive business outlook.
Internships can be found in marketing, business, software development and operations. Uber says that as an equal opportunity/affirmative action employer, even qualified applicants with criminal histories may be considered.
One former software engineer intern in California says the company was a "really exciting and dynamic place to work. The huge amount of growth leads to a lot of hard and exciting problems. Almost every week and weekend was record-breaking in some way."
7. Microsoft Median monthly pay: $7,366
You'll need a lot more than "familiarity with our company's products" to land a position at Microsoft, but the reward is well worth it. The Big Five tech company raked in more than $140 billion last year, so it's only fair that its interns get a fair payout as well.
Internships include positions in audio and acoustics, urban innovation, mixed reality and security and cryptography. They're offered as part of Microsoft's Research Internship Program; participants get to advance their careers, build their networks and collaborate with researchers and other interns to contribute to the field.
About 97% of interns would recommend working at Microsoft to a friend, and most reviewers praise the high wages, benefits and company culture.
6. Capital One Median monthly pay: $7,530
This tech-focused bank offers all of the credit cards, loans and savings accounts you would expect but also branches out into more innovative products, like a free browser extension that finds you better deals while you shop.
The company offers internships in programs like commercial banking, design, human resources, management and technology.
"There is an incredible culture at Capital One. There is a sense of really banking for good," writes one former business analyst intern. "Additionally, there is great work-life balance … and the people there are great. People are very open and willing to talk to you and there is a pretty flat structure."
5. Salesforce Median monthly pay: $7,710
This fast-growing cloud company provides software for businesses in various industries. It's landed on Fortune's list of the 100 Best Companies to Work For a total of 13 years in a row and made it to second place in 2021.
Plenty of interns agree: 98% of them would recommend working at Salesforce to a friend and 97% have a positive business outlook. Positions include internships in product design, business development and strategy and research.
Salesforce says its Futureforce University Recruiting program is dedicated to cultivating talent and offering interns "real projects," with job shadowing, mentorship programs, development courses and more.
4. Amazon Median monthly pay: $7,954
Looking for a cut of those big Bezos bucks? While Amazon pays all of its workers at least $15 an hour, even in states where the minimum wage remains $7.25, interns make way, way more.
The mammoth e-retailer offers internships in fields like marketing, design, economics and data science across Amazon's subsidiaries, like Audible, ShopBop, Fire TV and Twitch.
The various Student Programs say they're looking for "bar-raising" undergraduate, MBA, master's and PhD candidates to serve both technical and non-technical positions across the globe.
One former human resources intern praises the "great work environment, awesome people, great pay, good communication and benefits" and says the program was very well-organized.
3. LinkedIn Median monthly pay: $8,009
Next time you log on to LinkedIn to find your next job, don't forget to apply to the company itself.
The professional networking company has been one of Glassdoor's Best Places to Work for nine years in a row, and 100% of former interns on the site would recommend it to a friend, citing the excellent company culture and great employee perks.
One former intern claims their benefits included "unlimited DTO, 401K match 50% up to IRS maximum (NO ONE DOES THIS!!), July 4th week and Christmas week fully paid holiday, 15 vacation days, monthly "InDays" (a day in every month when you get to invest in a hobby or passion), PerkUp ($2,000 allowance to spend on gym membership, childcare, student loans, etc.), $5,000 reimbursement for further education, free LinkedIn Premium, the list goes on!!"
According to the company site, tech internships become available in late August, and business internships open up in late October to early November.
2. Facebook Median monthly pay: $8,023
Few jobs will let you surf Facebook at work. This one pays you more than $8,000 a month for it.
The social media mammoth has made it to Glassdoor's Best Places to Work for multiple years, and interns say they value the career opportunities, compensation and benefits and senior management.
You can find positions in network engineering, optical design, applied research, artificial intelligence and more.
Some reviewers found it difficult to maintain a good work/life balance while working at Facebook, but one former software engineering employee says: "As an intern your opinions and ideas are valued. I came up with my own product and feature ideas on the side, and I was able to implement them and test them publicly."
1. NVIDIA Median monthly pay: $8,811
This GPU giant — known for graphical advances in video games, mobile devices and other applications — promises it's "like no place you've ever worked." Certainly, no other place pays its interns more.
You could spend your internship working on AI-powered robots as a software intern or promoting products as part of the company's marketing team. Other fields include engineering and security and design.
A full 99% of interns on Glassdoor would recommend working at NVIDIA to a friend, and 94% have a positive business outlook. Reviewers say they appreciated the high pay, great benefits and friendly work atmosphere.
Sponsored
Apply for your dream job in one click
Looking for a new job can be a time consuming process.
Rated the #1 job search site, ZipRecruiter helps you secure the job you've always wanted faster than ever. With its one-click apply feature and AI-driven smart matching technology, ZipRecruiter makes the process easy. Employers can even invite you to apply for their jobs.
Speed up your job search and check out ZipRecruiter today.