1. Apply for unemployment insurance
First things first: Get your unemployment insurance handled. It can be weeks — or longer— before it takes effect, so the sooner you apply, the better. Even if you haven't been laid off yet, see what you will need now so you can hit the ground running later.
Each state has different requirements, so check the U.S. Department of Labor's website to see how to get started where you live.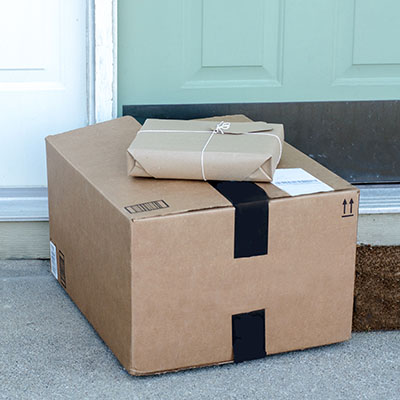 2. Reduce your expenses
It's too easy to put everything on your credit card and say you'll deal with the balance later. But if you've lost your job, depending on credit cards (and their high interest rates) can set you up for even greater debt later.
But by scaling back on your expenses now, you can avoid detrimental interest payments and reduce the impact on your emergency fund while you're looking for a new job.
One of the easiest places to start is to cut back on your monthly bills — like your current car insurance.
A free website called Savvy will help you find the best rates — in just 30 seconds. In fact, it saves people an average of $826 a year. That kind of money could make a serious difference for you between jobs.
All you have to do is connect your current insurance, then Savvy will search hundreds of insurers for a better price on the same coverage. It'll even help you cancel your old policy and get you a refund from your current insurer. Best yet: This is totally free.
If you find a better deal, you can switch right away and don't have to wait for your next renewal or even your next payment.
3. Get a bridge job
The silver lining to this latest round of layoffs is the timing, with many companies kick-starting their seasonal hiring to prepare for the holidays. A part-time gig for the next few months could help pay your bills and avoid too much damage to your savings account.
Walmart, FedEx, Kohl's, Gap and more are hiring hundreds of thousands of workers. Target alone has 130,000 seasonal openings. Amazon has 100,000 permanent openings to fill.
While it may not be your dream position, a bridge job can help you navigate the financial difficulty of losing permanent income — plus, it's great interviewing practice for your permanent job hunt.
Getting laid off can put you in a scary position financially, but if you're smart about your first steps after cleaning out your desk, you can make sure your bills are still paid and your savings account isn't hit as hard.
This article was originally published on The Penny Hoarder, which helps millions of readers worldwide earn and save money by sharing unique job opportunities, personal stories, freebies and more. The Inc. 5000 ranked The Penny Hoarder as the fastest-growing private media company in the U.S. in 2017.
Sponsored
Never overpay on Amazon again
Make sure to price-check online purchases with the help of Capital One Shopping. It's totally free to use and takes less than a minute to set up.
Last year the service saved its customers over $160 million, and with just a few clicks you can start saving, too.
Download Capital One Shopping today and stop paying more than you have to for the exact same stuff.