10. Program manager
Average annual pay: $141,595
Program managers work in departments all across the government, including U.S. Customs and Border Protection and the Department of Energy.
They usually oversee multiple projects at once, and their job is to make sure that all the pieces come together to accomplish the federal government's long-term goals.
The IRS is the largest employer of program managers — but the best-paid PMs work for the Environmental Protection Agency and earn $170,680 a year.
Government program managers usually have a bachelor's degree and project management experience in a related field, plus good leadership and communication skills, says PayScale.com.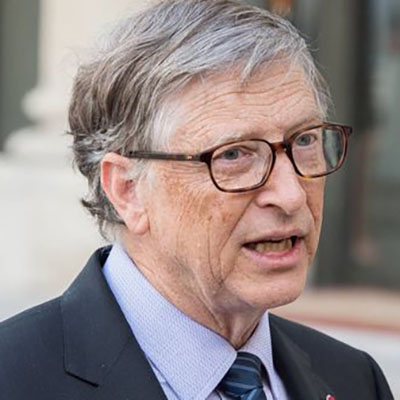 Bill Gates made a splash in 2017 when he bought $520 million worth of U.S. farmland, and he's continued to invest since. What's in it for Gates?
Read More
9. Astronomy and space scientist
Average annual pay: $141,981
The life of a government astronomer or space scientist is described this way by Derrick Pitts, planetarium director and NASA solar system ambassador at the Franklin Institute in Philadelphia: "Eat. Breathe. Do science. Sleep later."
They work on the cutting edge of space research, creating new planetary maps and supporting space missions.
NOAA (the federal agency that includes the National Weather Service), NASA and the National Science Foundation are among the agencies that hire astronomers and space scientists.
The government requires astronomers to have at least bachelor's degrees in physics, engineering, math or related sciences. Federal astronomers working for NASA earn the most, making an average just under $162,000 a year.
8. Chief engineer
Average annual pay: $150,803
Chief engineers work primarily for NOAA — the National Oceanic and Atmospheric Adminstration — overseeing electronic systems, maintenance, supplies and engineering personnel aboard the agency's research and survey ships.
The ships take part in international studies, oceanic research and even diplomacy. In 2016, NOAA research vessel Nancy Foster was the first U.S. government ship to visit Cuba in decades — and chief engineer Tim Olsen was among the first to see the Havana shoreline.
Chief engineers are second in command after the captain, and they hold bachelor's degrees in marine engineering, mechanical engineering or electrical engineering.
Only 20 chief engineers were on the federal payroll in 2017, with the highest-paid earning over $161,000.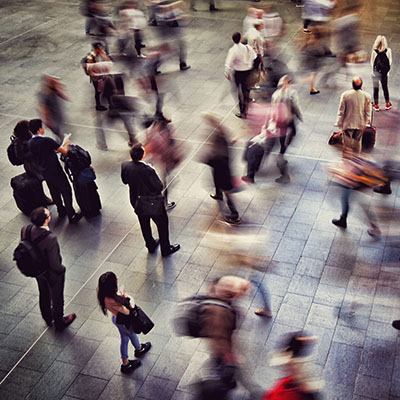 It seems like a tricky time to get into real estate, and being a landlord isn't as passive as you think. Look at these low-stress options instead.
Read More
7. General mathematician/statistician
Average annual pay: $153,214
The U.S. government hires mathematicians and statisticians across the board, for agencies as varied as the Food Safety and Inspection Service and the FBI.
These experts may identify trends and conduct Census data analysis. The math experts hired by the FBI often work as special agents around the world.
Mathematicians and statisticians need at least a bachelor's degree to get hired by the government. Those going to work for the FBI require extra training at the bureau's prestigious training academy at Quantico, Virginia.
Scoring one of these jobs would allow you to build up a healthy retirement nest egg. The highest-paid holder of one of these positions earned $241,600 in 2017.
6. Technical systems program manager
Average annual pay: $153,430
These technical experts oversee aviation safety programs for the Federal Aviation Administration (FAA), making sure safety standards are met by the nation's airports.
Technical systems program managers often coordinate the work of civil engineers, environmental specialists, financial specialists and others who plan and implement airport technical systems and safety features.
To land one of these positions, you need at least one year of specialized experience in airport planning, airport engineering or a related field.
While this definitely isn't a 9 to 5 job, the hard work pays off: The top-earning federal technical systems program manager made just shy of $200,000 in 2017.
5. Patent administrator
Average annual pay: $161,308
Patent administrators are the other side of invention.
"An invention is a type of intellectual property," writes government economist Tamara Dillon. "If an invention has not been publicly disclosed or recorded as unique, it might be eligible for legal protection in the form of a patent."
Patent administrators take care of the complex paperwork, processing and filing of patent applications. They also ensure that patent laws are followed, and they conduct legal research.
The highest-paid federal patent administrator in the country earned just over $187,000 in 2017. Patent admins usually need bachelor's degrees plus knowledge of engineering or related subjects, for reviewing technical patent applications.
4. Administrative law judge
Average annual pay: $163,113
Administrative law judges handle claims against government programs, such as Medicare, Medicaid or the Social Security Administration.
They work across many agencies, from the Office of Medicare Hearings and Appeals to the Occupational Safety and Health Review Commission.
The commission paid its judges the most in 2017: an average salary of just under $172,000. The government's highest-paid administrative law judge made more than $181,000 that year.
These specialized judges are licensed attorneys with at least seven years' experience practicing law.
3. Nurse anesthetist
Average annual pay: $167,818
Nurse anesthetists, also known as CRNAs (short for "certified registered nurse anesthetists"), are nurses who administer anesthesia. They're among the highest-earning nurses in the field.
"Understanding laboratory results, ventilator settings, (and) EKG interpretation are just the tip of the iceberg," says Kris Rohde, president of the Nebraska Association of Nurse Anesthetists. Successful CRNAs also must also know the causes and signs of diseases and injuries.
CRNAs have master's degrees focusing on anesthesia, plus they receive extensive clinical training and must pass a national certification exam.
Federal nurse anesthetists work for the Veteran's Health Administration, which paid the highest-earning CRNA a whopping $207,000 in 2017.
2. Patent attorney
Average annual pay: $170,079
Patent attorneys are experts in the nitty-gritty details of patent law.
The U.S. Patent and Trademark Office employs these lawyers to develop public policies, create proposals to change patent laws and contribute their expertise to trade agreements.
Patent lawyers need to be able to understand technical subjects and explain them in depth. To become a patent lawyer, you must have a law degree and several years of working as an apprentice to an experienced patent attorney.
The highest-paid federal patent attorney made $190,000 in 2017.
1. Securities compliance examiner
Average annual pay: $181,013
A single financial fraud "can destroy a company, devastate families by wiping out their life savings, or cost investors billions of dollars," says the FBI.
With such high stakes, security compliance examiners are paid top dollar to uncover financial scams for the Securities and Exchange Commission.
The examiners conduct audits on individuals and companies in the banking, trading, and investment industries — and they've busted frauds in the electronics, food and entertainment businesses, too.
Security compliance examiners hold bachelor's degrees in finance or accounting, must have several years of experience, and may be certified public accountants. The government's highest-paid examiner earned just under $250,000 in 2017.
Sponsored
Are you thinking about saving? Well, stop thinking about it!
Take the change out of your piggy bank and make it work for you.
Acorns is a financial wellness tool that automatically rounds up your card purchases to the nearest dollar and puts those savings into an investment account. It takes the worrying out of investing and matches you with one of five investment portfolios.
Take five minutes to sign up for Acorns today and collect a $10 bonus.