Should you list references on a resume?
Most career consultants agree that references do not belong on a resume. Nobody is going to take time to contact your former colleagues before you've even had an interview.
Plus, most job hunters keep their resume to a single page, and listing even just a couple contacts will take up valuable space.
It's also unnecessary to add "references available upon request" to your resume. Doing so wastes space stating the obvious — of course you'll provide references if requested.
When your recruiter wants references from you, they'll ask for them.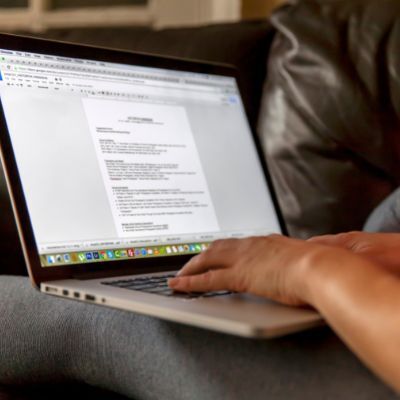 When do job references come into play?
Eventually, employers will want to verify that you're not blowing smoke about your accomplishments and work history — and with good reason.
About 60% of job candidates have claimed or would claim mastery in skills they've barely used, according to a study by the reference checking software company Checkster. Over half would say they worked longer at a company in order to hide another employer from their history.
While it's not uncommon to stretch the truth in job applications, some lies are more harmful than others. For example, over 30% of job candidates have or would inflate job outcomes or lie about achievements that aren't theirs.
To weed out these bad eggs, employers either contact references, ask for letters of recommendation, or both.
This happens in the final stage of the hiring process. Since calling references is time-consuming, it doesn't make sense to check references on every single applicant. Instead, recruiters narrow down the pool to a few top candidates, then use references to help choose a winner.
Exceptions to the 'no references on resume' rule
While high school guidance counselors might balk at the idea, there are some rare occasions when it might make sense to provide references with your resume:
The job listing specifically says it wants them upfront.
The application form on a company website provides a section for references.
You're applying for certain government positions that request it.
You have a well-known reference guaranteed to impress recruiters in your field.
Remember, the purpose of a resume is to convince recruiters that you are worth interviewing. You have very few words to hook them, so you should pack the document with your most powerful evidence.
It's probably not worth name dropping John Doe from Domino's Pizza at this stage, but listing Oprah Winfrey would make an impact.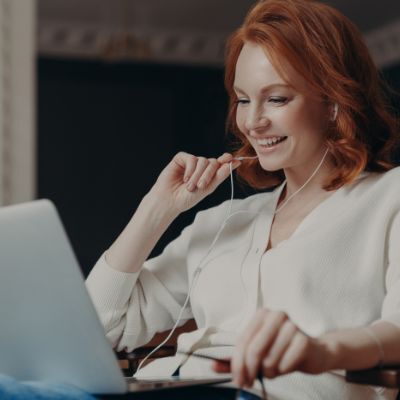 How to list references on your resume
Even if references are requested, they don't normally go on your resume itself.
Rather, they go with your resume on a separate sheet of paper. This references sheet should match the format and design of your resume.
Here's an example of how to list out each reference:
Reference name
Job title
Company
Phone
Email
One sentence describing your relationship.
You might also have an opportunity to post references to your public profile on a job board.
Three references should suffice for entry-level positions, while higher-level roles may warrant five to seven.
Recruiters will likely start at the top of your list and work their way down until they're satisfied, so put your strongest references first.
Who should you use as references?
The best references are people who:
Are familiar with your work abilities. Non-work references can speak to your overall character, but your recruiter will also want to hear from people familiar with your relevant skills.
Acted as your supervisor. Former managers are considered more reliable sources because they were responsible for gauging your performance and don't have anything to lose by telling the truth.
Have worked with you recently. A recommendation from a supervisor you had 10 years ago in a completely different industry won't hold much weight.
Want to see you succeed. It doesn't matter how familiar they are with your work — if a recent supervisor doesn't like you, you don't want recruiters talking to them.
That said, avoid listing references who are blatantly biased, like your family, non-work friends or subordinates you could conceivably punish.
And before handing over their contact info to recruiters during your interview, ask your reference for permission.
This allows them to opt out if they aren't comfortable acting as a reference. It also gives them a heads up so they don't get caught off guard when recruiters call.
If they're put on the spot, they might forget important details. If you notify them in advance, they can prepare stories and examples that best represent your abilities.
If you can't think of any good references to use, it's time to start building them. Treat every supervisor and colleague as a potential reference. Be kind, work hard and don't burn bridges.
Sponsored
Know you're a great match
We tell you if you're a strong candidate so you can prioritize where to apply. ZipRecruiter uses AI technology to match your skills to jobs you may not have found otherwise.