Texas
In 2019-2020, Texas ranked the most popular destination. Roughly 15,000 came into the state and only about 11,200 left for a net inflow of about 3,800, according to SmartAsset.
The Lone Star State benefits from the lack of income tax. Instead, Texas relies on high sales and use taxes, and property taxes, to pick up the revenue slack. In fiscal 2019, 26.6% of the state's net revenue came from the $34 billion collected from sales taxes alone.
Which means high earners definitely have good reason to weigh the income tax advantages and tradeoffs in this state.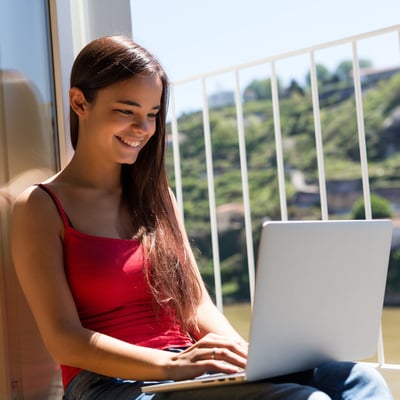 ZipRecruiter helps you secure the job of your dreams faster than ever. Speed up your job search today.
Get Started
Florida
Coming in second was Florida, which also boasts no income tax. The state experienced a 3,400 net inflow of wealthy young professionals, according to SmartAsset. And just like Texas, Florida has a moderate sales tax of 6%. California's is 7.25%, while New York's is 4% but in combination with city taxes comes out to 4.5%.
True, counties in Florida can levy a discretionary sales surtax of between 0.5% and 1.5%. However, for many years now, Florida has maintained one of the lowest tax burdens in the country.
Washington
Washington state's net inflow of 3,400 young professionals met a mixed economic reality: no income taxes, high sales taxes (6.5% plus local levies); overall affordability but sky-high housing costs in hot metro areas like Seattle.
As the influx continues, Washington now hosts the fourth highest percentage of millennials of any state, according to WalletHub. The state also finished tops in the United States on a composite score that factored in affordability, quality of life, education and economic health.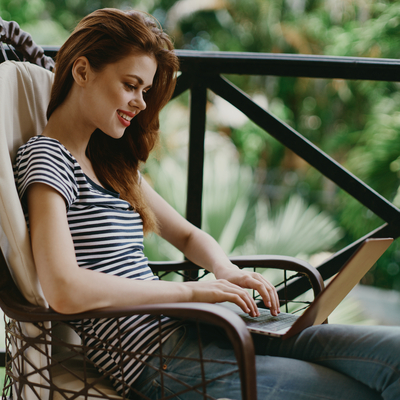 No matter where you are in your career, FlexJobs has you covered. Find the best remote, work-from-home jobs.
Get Started
Colorado
Colorado saw a net inflow of 2,641, with relatively few wealthy young professionals leaving the state — just shy of 4,700. Millennials make up the largest proportion of the population as of 2022. Again, this revolves around overall quality of life, with affordability also a factor.
The Centennial State also beckons with promising job opportunities (especially in Boulder, a high-tech hotbed), pleasant weather and plentiful options for outdoor activities. These points came into sharp focus during the pandemic as millennials searched for a better quality of life.
New Jersey
While more Americans came to New Jersey than Colorado, more left as well, which explains why it placed fifth. About 2,500 wealthy young professionals moved to New Jersey during the time period covered by the study.
In this case the answer as to why New Jersey seems clear: If you want a glitzy Manhattan job, great wages and plentiful opportunities without the Big Apple prices, New Jersey is your place.
Many South Jersey communities also boast much shorter commutes to Philadelphia than Chicago suburbs do to the Loop. And it's an easy commute across the Hudson or Delaware River to find affordable housing.
Sponsored
Apply for your dream job in one click
Looking for a new job can be a time consuming process.
Rated the #1 job search site, ZipRecruiter helps you secure the job you've always wanted faster than ever. With its one-click apply feature and AI-driven smart matching technology, ZipRecruiter makes the process easy. Employers can even invite you to apply for their jobs.
Speed up your job search and check out ZipRecruiter today.