What is Google for Jobs?
Google for Jobs is a handy job search tool for job seekers and employers.
It's a job search engine built directly into the Google search platform. Instead of having to log into several separate job sites, like Monster or ZipRecruiter, Google scrapes job listings from around the web and gathers everything together for you.
You can filter through jobs across various job sites, save your favorites, set alerts and start your company research — all without leaving the Google search results.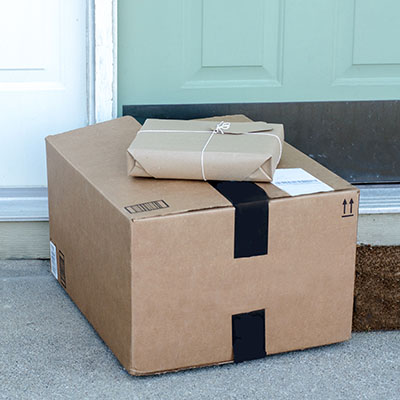 How Google for Jobs works
Google for Jobs is as simple as it gets. Just fire up Google, type in the job you're searching for, and hit enter.
The trick is using the right keywords in your Google job search. For example, you can't just search for the word "accountant," like you would on a site like ZipRecruiter. Instead, search for something more specific, like "accountant jobs in Detroit."
Your search should bring up a Jobs box with a few job listings. To see all the opportunities, click on the "More jobs" link at the bottom of the box. This will send you to the Google for Jobs dashboard. Employers and job candidates may find it easier to use a job recruiting website like ZipRecruiter, which allows users to search for more generic terms and still get curated results. Your business can sign up and try ZipRecruiter for free to see if it's right for you.
How Google for Jobs helps you search
Here are a few ways you can use Google for Jobs to simplify your job search and stay organized.
Find more job listings
With Google for Jobs, there's no need to open up loads of different job sites, create accounts for each and make several separate searches.
You can do it all within Google.
Google aggregates job listings and company data from sites like CareerBuilder, Monster, ZipRecruiter, LinkedIn, Glassdoor, Facebook and Care.com.
Best of all, Google for Jobs may have opportunities not listed on other job sites. If a company posts a correctly formatted job listing on its website, Google will find it.
When you stumble across interesting job descriptions, Google shows you exactly where to apply. If it is listed on multiple job search engines, you can choose to apply through whichever site you already have an account for. Unfortunately, Google's results do not include jobs posted on Indeed.com. That popular jobs site lets you search its listings without creating an account, but you will have to open up a new tab.
Narrow down your search criteria
Google for Jobs has several filters you can use to laser in on the best opportunities for you. You can sort jobs by title, location, date posted, job type, company type, employer name and more.
So if you were looking for a part-time accounting-related job at Intuit, you could narrow your search in four clicks. Google also auto-suggests other job titles similar to your search query. That way, you won't miss an opportunity if the job posting uses a variation of your search term.
Save job search time
To help you stay organized, Google for Jobs lets you save interesting job postings for later. When you click the "Save" button on the top right of any job listing, it stores in the Saved folder located on the top menu. This handy feature means you no longer have to keep 30 tabs open on your computer or try to remember which opportunity was listed on which job site.
You also can save time by turning on job alerts for your search. Instead of checking job boards manually each day, you'll receive an email whenever a new job is posted that fits your search criteria. Get the scoop on the job and the company
To avoid wasting time applying to companies that may not be a good fit for you, it's important to research business profiles.
At the bottom of each job listing, Google for Jobs shows an overview of the company's rating across different job boards. To dig even deeper, click through to bring up the complete company profile. On Glassdoor, you can find detailed information about interview experiences, salaries, benefits and more.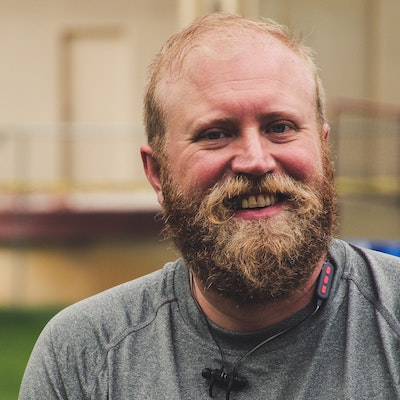 Sign up for Credit Sesame and see everything your credit score can do for you, find the best interest rates, and save more money at every step of the way.
Get Started—100% Free
How to get your jobs on Google for Jobs
Google for Jobs isn't an actual job site where you can post your job openings directly. Rather, Google crawls the web looking for job listings that are already published. There are two ways to help Google find your job opening.
Use a job site that integrates with Google for Jobs
Many top job boards integrate directly with Google for Jobs. These currently include:
WayUp.
Jora.
Jibe.
Madgex.
Jobs.net.
Snagajob.
Care.com.
Jobing.com.
myCNAjobs.
Recruiting.com.
DirectEmployers.
Local Job Network.
America's Job Exchange.
Higher Education Recruitment Consortium.
So, when you post a job on ZipRecruiter, for example, it'll automatically get picked up by Google.
Integrate directly with Google for Jobs
You also can signal Google to scrape your job listing straight from the Careers page of your company's website.
To do this, you need to add structured data to the webpage so Google bots recognize it as a job listing. Google offers an instructional guide showing exactly how to do this, but it's a bit technical, so you may want to pass it on to your development team.
Sponsored
Here's how to save up to $700/year off your car insurance in minutes
When was the last time you compared car insurance rates? Chances are you're seriously overpaying with your current policy.
It's true. You could be paying way less for the same coverage. All you need to do is look for it.
And if you look through an online marketplace called SmartFinancial you could be getting rates as low as $22 a month — and saving yourself more than $700 a year.
It takes one minute to get quotes from multiple insurers, so you can see all the best rates side-by-side.
So if you haven't checked car insurance rates in a while, see how much you can save with a new policy.