1. List the skills an intern can provide While you may think your company would benefit from bringing interns on board, have you spent much time thinking about what you'll actually want them to do?
Remember, it's supposed to be a learning experience. You don't want to bring on students studying marketing or engineering and then primarily have them making your coffee runs or doing your shredding.
Consider having interns focus on projects or tasks that can be accomplished in the few weeks or months they'll spend with your company.
Think of jobs that match the skill sets of their educational programs. You won't have months and months to train up the students — they'll have to jump right in with the knowledge they already have.
Emphasize skills over job description
When looking for interns, rethink the type of job description you'd use when you're hiring for a full-time permanent position.
Put more emphasis on required skills. Focus on tasks that not only need doing around your office but that will also be helpful for the interns to build up their work experience or portfolios. For example, a graphic design student could help rebuild a section of your website. Or, an English major could craft content for that site.
And, because interns may run into issues or have specific questions, you'll want to make sure they'll have support on their tasks from your permanent team members.
Focus on project, not position It helps to structure the period of an internship around the completion of a single goal or project. That will be a dynamic students are used to from school, and should provide you and them with something tangible at the end of the internship.
Plenty of projects can help interns develop their career skills and leave behind a useful tool or accomplishment for your business.
Think:
In-house style guides, from language or journalism students.
On-boarding binders, from students studying human resource management.
A social media strategy, from marketing and communications students.
A custom photo bank, from photography students.
A conference or event, organized by event management/planning students.
Flexible schedule vs. full-time work
You'll have to think about the amount of hours per week you'd like your interns to work. Some internship or co-op programs through schools have students working and attending school at the same time — each on a part-time basis.
Other programs would have a student work for you over the summer, either part time or full time.
Depending on your interns' college or university, you may need to work around the academic calendar or its internship schedules. Be prepared to be a little flexible and schedule tasks to sync up with the school's time frames.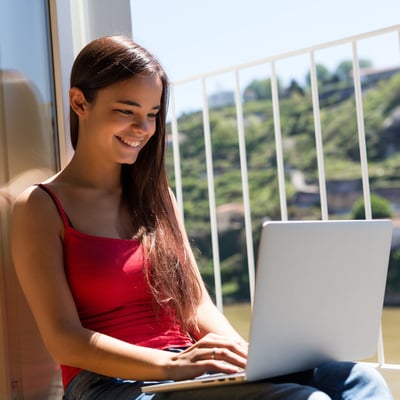 ZipRecruiter helps you secure the job of your dreams faster than ever. Speed up your job search today.
Get Started
2. Determine your budget for hiring an intern Some business owners may think "intern" translates to "free labor." That's not quite the case.
Certain programs require you pay your interns at least a minimum wage, if not more.
If you're hoping to bring on an unpaid intern, be aware that the Fair Labor Standards Act has very specific guidelines on how internships should work.
Paid internships
You'll attract a wider array of interest, and from a more diverse group of students, by offering your interns even small salaries.
If you provide at least the federal minimum wage of $7.25 an hour, you can structure an intern's payments to whichever state-allowed pay cycle you choose, whether that's weekly, every other week or in a lump sum once a project is complete.
That said, if you're in a particularly competitive field you should consider a higher rate. Do some research on the industry standards within your profession to ensure you're offering competitive compensation.
Unpaid internships Unpaid internships are acceptable when they fulfill an academic requirement for students.
Under the Fair Labor Standards Act, if yours is a for-profit company, you'll have to pass what's called a "primary beneficiary test," which essentially evaluates whether you are taking advantage of students.
Under the law:
Interns should have no expectation of compensation.
They will receive training that would be similar to what they would get in an educational environment.
The internship must be tied to their formal education program.
The internship should accommodate students' academic commitments.
The internship must be only long enough to provide the student with a learning experience.
An intern's tasks complement, rather than displace, the work of paid employees.
Both employer and intern should understand that an unpaid internship will be completed without entitlement to a paid job at the conclusion of the arrangement.
Even when you don't have the money to pay your interns, you may consider seeing if their educational institution offers grants or funds to help offset student expenses. But for interns to qualify, you'll have to demonstrate that the students receive sufficient academic benefits from your internship program.
Rules are less strict for nonprofit organizations that typically rely on volunteer work — but either way, it's best to consult a legal professional before getting an unpaid internship program up and running, to ensure you're in compliance with all federal and state labor laws.
3. Identify academic institutions that train the desired skills
Keeping in mind your required skill set for intern candidates, it's time to start looking around for postsecondary schools that train students for those skills.
Once you've identified a school, contact the college career center or check out its website to see if any information on internships is posted.
Universities Many universities have their own structured internship programs, which provide students with college credits. Others will manage paid internship programs or provide funds to support interns doing unpaid stints.
If you're not finding anything, you can reach out to department heads or faculty advisers; you should be able to find their contact information on the school's website. Advisers may have leads on talented students or help you connect with the school's internship program coordinator.
Colleges
Some state and community colleges offer internship programs.
If there doesn't seem to be a formal program at a school you're interested in, don't be shy about approaching the career center or reaching out to faculty members to help you find suitable students.
Trade schools Depending on the field you're in, trade schools can be a great place for finding student workers. So just reach out and inquire about potential interns.
Many trade schools, especially the larger ones, offer co-op programs to help students take advantage of placement opportunities and internships.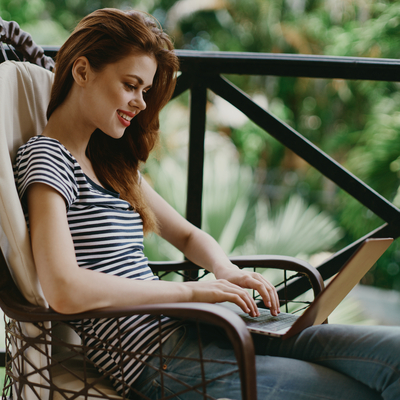 No matter where you are in your career, FlexJobs has you covered. Find the best remote, work-from-home jobs.
Get Started
4. Advertise your internship role
Does a school you've got in mind have a job board in the career center or on its website? Or maybe there's a board in a cafeteria or the student center? Ask if you can get your position posted.
And you don't have to rely solely on the school to set you up with candidates. For example, feel free to share the posting on your LinkedIn profile or other social media accounts, and encourage others on your team to share it as well.
Campus job boards or career development departments It's in the best interest of institutions of higher learning to help students find work. Some schools even offer employers free resources to help them set up their internship programs and provide businesses with guides on how to work with students.
If you build a relationship with a university, you'll often be allowed to post your opportunity on its job boards for free.
Employment job sites You'll find a whole assortment of paid and unpaid job posting sites online where you can post your internship (and regular employment) opportunities.
Posting your positions online helps you track and keep records of the various applications you receive.
Internship job boards
A few job boards out there specifically connect employers and potential interns for both paid and unpaid opportunities. Internships.com is one example.
5. How to hire an intern you've chosen Hiring an intern is a little different from bringing on other, full-time employees because they're meant to be temporary.
You may get a direct referral from a faculty adviser or find only a couple of interns who meet your specific skill set — and decide to skip the formal interview process.
In that case, you can just forge ahead with building your internship agreement. This will serve as your contract and outline the interns' educational requirements and how they'll get paid.
Internship (contract) agreements An internship agreement will help you formalize the role. You can decide how detailed you want the document to be, but be sure to include information about the project or initiative you intend interns to work on and the duration of their term.
It's important to include whether the internship is paid or unpaid. If there will be payment, outline how and when the intern will be compensated.
Finally, it's helpful to include start and end dates in internship agreements. And, if you're not going to guarantee or make promises for future employment, you should make that clear in the contract. This will help ensure everyone is on the same page and avoid misunderstandings or dashed expectations.
Sign the contract and have the intern sign it, too.
Educational institution requirements
As you're drafting the contract, check with an intern's school to see if it provides any templates or sample contracts you can base yours on. This is especially important to ensure you're following the Fair Labor Standards Act guidelines.
If a student is going to be receiving academic credit for the internship, make sure you're apprised of all the expectations or requirements on your end. You'll probably have to fill out an intern evaluation form or meet with the student's adviser at some point.
Paying your intern
If you already have a payroll system set up for other employees, it should be easy enough to add interns as temporary workers. And you'll need to provide them with W-2 tax forms so they can claim their earnings at the end of the year.
If you plan to pay interns in a lump sum, you would do that as you would for any other independent contractor. Simply process the payment through your accounting software and provide the student with a 1099-MISC form for miscellaneous income.
How an internship works Internships should be set up so both parties come out winners. Students gain valuable experience that helps further their education, and businesses get talented young workers who are eager to learn.
Especially if students are receiving college credit for their work, remind yourself that internships are learning and training opportunities for them. While you may pay them less than your permanent employees, interns are not supposed to be thought of as free labor.
You'll be expected to manage, mentor and encourage your interns. This can be a time-consuming project, but you're playing an important role in training the next generation of workers.
Federal internship guidelines
U.S. Department of Labor (DOL) standards, expressed through the Fair Labor Standards Act guidelines for internships, are very clear that any internship must be structured for the benefit of the intern as well as your organization.
It's important to be fully upfront about how interns will be compensated and whether they should have any expectations of a job offer at the end of their internship.
And, you'll have to respect that your interns are students first (if they're still in school), and schedule work around their academic obligations.
Academic credit for internships When an internship is part of students' academic requirements, they'll likely be expecting to earn college credits for their work.
While the responsibility of managing their schooling falls to the students, you may need to provide some support either through progress reports or an evaluation at the end of the internship so students can be graded.
How to hire an intern for a small business Larger businesses may have intern coordinators who manage and run the company's internship program. But if yours is a small business without access to those resources, you can still bring interns on board.
Just note that interns can be a lot of work to support, manage and mentor. Within a small business, it may be hard to find the time to give interns proper attention, so keep that in mind when you're considering hiring a student intern.
Hiring unpaid interns Unless you're a nonprofit and can offer internships on a volunteer basis, bringing on unpaid interns can be a challenge.
In this process, it's most important to be very clear that there is no compensation involved in the role. You should also seek legal advice to ensure your contract and practices are fully compliant with the laws.
Next steps If you want to streamline the search for your intern candidates, you may want to consider getting help from a recruiting service.
One excellent option to connect you with the right students is ZipRecruiter.
ZipRecruiter is a leading online employment marketplace. Powered by AI-driven smart matching technology, the company actively connects millions of all-sized businesses and job seekers through innovative mobile, web and email services.
The site's technology is designed to scan through thousands of resumes to find candidates with the skills, education and experience you're looking for, and then it actively invites them to apply.
ZipRecruiter is recognized as one of the top sites for recruitment, having helped more than 1.8 million businesses of all sizes find great candidates since its inception in 2010.
If all that sounds like what your business needs, this link can provide you with a free trial and job posting on the ZipRecruiter site.
Sponsored
Apply for your dream job in one click
Looking for a new job can be a time consuming process.
Rated the #1 job search site, ZipRecruiter helps you secure the job you've always wanted faster than ever. With its one-click apply feature and AI-driven smart matching technology, ZipRecruiter makes the process easy. Employers can even invite you to apply for their jobs.
Speed up your job search and check out ZipRecruiter today.