How technology saves you time when hiring new employees Free up time at various steps throughout the recruiting pipeline:
1. Don't waste time trying to post everywhere online
It's not a good use of your time to create accounts across multiple platforms and upload your job description over and over. Yes, you'll want to make sure to include job sites focused on your professional field or on a demographic you'd like to attract, such as veterans.
But for all of your job openings, look for a service that takes care of sharing your posting widely. For example, ZipRecruiter sends your job post to more than 100 top hiring sites without any extra work from you.
2. Use data to get a better candidate match
Some job sites use technology to match you with people who have the skills, education or experience your job requires. With our ZipRecruiter example, the site automatically sends a message to candidates you like to invite them to apply.
3. Spend less time reading resumes
With stronger matches, fewer applications from unqualified people will reach your computer screen. And check if your job site offers an advanced feature that allows you to add screening questions to your job post to further strengthen the candidate pool, simplifying the application review step even more.
4. Look for features that make your job simpler
One timesaver is an easy-to-use interface that allows you to designate and share favorite applicants among your hiring team (the best sites learn from your preferences to improve your future matches). And if you want the flexibility to hire on the go, make sure you take a look at the job platform's mobile app when deciding where you'll post.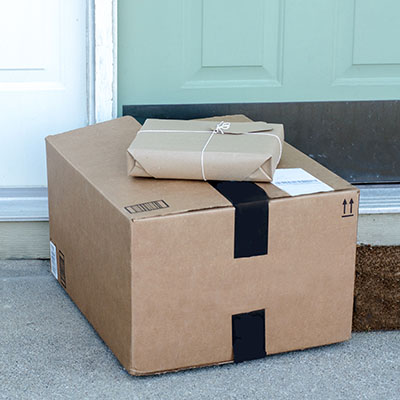 Accelerate hiring without sacrificing quality Beyond the technology tools, check out a few tried-and-true recruiting practices that could help when you need to fill a job, or many jobs, right away.
Reach out to your network. Sometimes you or someone you trust is the best judge of who is best to fill a position. Coworkers, former colleagues, members of professional organizations, and even family members in some cases are all potential sources for candidate recommendations. Hint: If you were in doubt, an employee referral bonus is worth the cost.
Do the upfront work to optimize your job description. If you spend a little extra time perfecting the wording of your job listing, you'll improve your candidate pool. Plus, you can pull out that posting at a moment's notice to reuse it if you regularly hire for the same positions. Even for varied job openings, you'll likely be able to reuse portions of a strongly written posting, such as the background about your company's culture, priorities and benefits.
Consider freelancers or temps. When time is short, temp agencies can be a great way to get people in the door for basic roles, such as call center, administrative and data entry positions. Or you may need freelancers or long-term contractors to fill out your staff.
Decide whether you require help from a pro. If you have sprawling hiring needs or work in a highly specialized field, a recruiting firm might be a good choice to augment your online job posting efforts.
Unless you're lucky enough to know someone you can call up to recruit for an open job, you'll need to get comfortable with the world of online job platforms and their time-saving tools — whether you're a small business owner or location manager or a member of a human resources team at a larger company.
With the large number of job websites out there, including big names like Indeed, ZipRecruiter and LinkedIn, you'll save time ultimately if you invest a little effort upfront to review a site's technology features.
Do you get too many entry-level applicants for senior positions? You might need screening technology like ZipRecruiter offers. Whether you're hiring one person every so often or managing a large, rolling slate of job openings, you can get back some of your time by letting these technologies over some of the busy work for you.
Sponsored
Here's how to save up to $700/year off your car insurance in minutes
When was the last time you compared car insurance rates? Chances are you're seriously overpaying with your current policy.
It's true. You could be paying way less for the same coverage. All you need to do is look for it.
And if you look through an online marketplace called SmartFinancial you could be getting rates as low as $22 a month — and saving yourself more than $700 a year.
It takes one minute to get quotes from multiple insurers, so you can see all the best rates side-by-side.
So if you haven't checked car insurance rates in a while, see how much you can save with a new policy.