Why hire local employees? There are several benefits to building your team locally.
The most obvious is cost. Hiring someone from a different state (or country) can mean relocation expenses. If you expect candidates to pay out of pocket to move to your city, they may be less likely to apply. Hiring an international candidate also requires you to fill out a form i-9 and collect documentation showing employment eligibility. Why complicate the hiring process when you don't have to?
Local workers can also be easier to vet. While a virtual interview process has been the norm during the pandemic, sometimes you can get a better feel for an applicant in person. Plus, when a candidate is a local resident and knows that you may share a common network, they might be less likely to embellish their achievements.
If it's a good fit, a local is more likely to have an established network in your city, and they could potentially send you employee and customer referrals.
Lastly, local hire programs can show customers you care about the community. This gives them one more reason to do business with you rather than your competitors.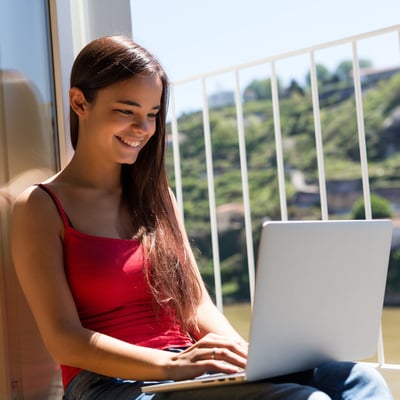 ZipRecruiter helps you secure the job of your dreams faster than ever. Speed up your job search today.
Get Started
How to hire employees near you
Hiring local employees doesn't need to be rocket science. Whether you're looking to fill part-time or full-time positions, these tips will help you attract qualified applicants immediately.
1. Post on multiple job sites If you only post jobs on one job board, you're selling yourself short. Your goal is to get your ad in front of as many qualified candidates as possible. And the more job boards you're on the higher your audience.
To make life easier, choose a platform that automatically distributes your listing to other job sites. For example, when you post on ZipRecruiter, the company automatically sends your posting out to over 100 other job boards, including Google for Jobs.
Sites like ZipRecruiter also help you target candidates who aren't actively job hunting. The company scans its resume database, then sends emails to anyone who matches your criteria.
Just remember to add in a local-hire requirement to avoid out-of-town applicants.
2. Write a compelling job description Posting on multiple job sites will do you even more good if you have a captivating job description.
Put yourself in a job seeker's shoes. Which type of job post are you more likely to apply to:
A vague listing with missing information.
A thoughtful listing that grabs your interest, includes a detailed description of what the job entails and has a straightforward application process.
As an employer, your job description needs to stand out from the competition.
It needs to capture a candidate's attention, and your offer itself should entice them to apply.
This is easier said than done, so check out our guide on writing engaging job advertisements for step-by-step instructions.
3. Create an attractive company culture Part of writing an enticing job description is showing why job candidates would love working for your company.
Before writing, take time to reflect — why would someone enjoy working for your company?
People generally want their work to be fun and fulfilling. How can you offer that?
Building an engaging company culture doesn't happen automatically, and it doesn't happen overnight. It requires intention, planning and a real desire to create a workplace that employees love.
It's hard work. But if you succeed, your company can become a magnet for top talent.
4. Set up an employee referral program People tend to hang around others with similar goals and interests. If you're happy with your current employees, tap into their networks — you might be happy with their peers as well.
This is especially true if you're hiring for similar roles. Your engineer likely has engineer friends. Your graphic designer probably has friends and colleagues in their field. And your accountant may know other accountants who are open to work.
If your employees care about their career, they are less likely to recommend anyone who might tarnish their reputation.
To maximize results, offer incentives to whichever employee introduces you to the winning candidate.
5. Promote your position internally The perfect candidate for your role may be hiding in plain sight. Think about your current employees:
Who stays late to help?
Who is the first to volunteer for new projects?
Who regularly offers ideas to improve your company?
If anyone comes to mind, you may have just found your dream candidate.
Hiring internally increases the likelihood that the employee will mesh well with your team. Plus, since your employees are already familiar with your company, those promoted internally likely won't require as much training as an external applicant.
Sponsored
Apply for your dream job in one click
Looking for a new job can be a time consuming process.
Rated the #1 job search site, ZipRecruiter helps you secure the job you've always wanted faster than ever. With its one-click apply feature and AI-driven smart matching technology, ZipRecruiter makes the process easy. Employers can even invite you to apply for their jobs.
Speed up your job search and check out ZipRecruiter today.