1. "I really need this job."
Coming across as desperate puts you in a weak position. Employers want to hire people who are organized and confident in their abilities, not the person with the best sob story.
Obviously, you need a job, but why should the interviewer give you this job?
Instead of saying that you really need the job, think hard about why you want this specific position. Express how the job requirements resonate with you and fit with your strengths and weaknesses.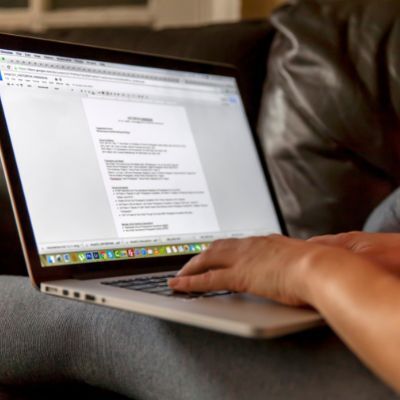 2. "Outside of work, I like to spend my time …"
You might be excited about your recent trip to Ethiopia, your legendary video game skills, or your three cats, two dogs and a turtle, but the person who's interviewing you likely doesn't care.
A job interview is a chance to show what value you bring to the company and how you'll fit in with the team. It's important to provide context about what kind of employee you'll be and what values drive your work, but the interviewer doesn't need your life story.
Relate any anecdotes you share to the position and try not to veer off topic. If anything, keep your answers concise because you typically have only a short window to make the case that you're the best candidate.
3. "Tell me about your company."
Among common job interview tips, you'll hear about this mistake a lot. One of the biggest missteps people can make is walking into an interview without a clear idea of why they want to work for the company.
Employers are searching for people who share their goals and values, not just anyone looking to make a buck or climb the ladder to their next job. It's important to ask questions, but the questions you ask in an interview should be specific.
Before you head to the session, do some research on the company's website. Make sure you understand the job's duties and how they fit in the company, and know which aspects of your personality and experience make you a perfect match.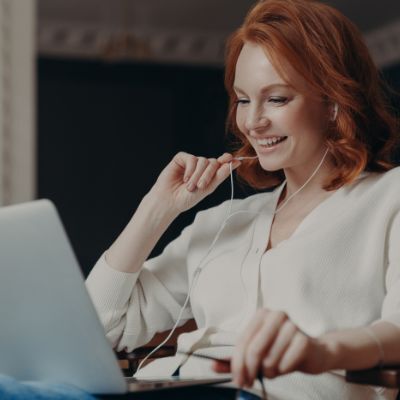 4. "My greatest weakness is that I work too hard."
Interviewers love to ask job candidates about their weaknesses because the answers say a lot about applicants' skills, their ability to overcome difficulties and their personalities.
Let's face it, nobody's perfect. You're going to have strengths and weaknesses for any job. Although it's tempting to give an overly rehearsed answer when talking about your weaknesses, you'll come off dishonest.
And while career counselors say you shouldn't talk negatively about yourself too much, you also shouldn't cite a "weakness" that's really a poorly disguised self-compliment. Strike this one: "My biggest weakness is I'm a perfectionist."
Instead, focus on the skills that you're looking to improve and build upon through the position.
5. "I know there's a gap in my resume, but …"
Experience comes in many forms. Whether there's a period you were unemployed or your work history isn't a direct match for every desired skill for the position, you don't have to volunteer those things in the interview.
Don't discount your experience before the interviewers do. If you lead with your negative qualities, that may be the main thing they'll remember about you. And if a question arises about those issues, the interview is your opportunity to connect the dots on your resume and explain how your experience is perfect for the job.
Try to relax and fake it 'til you make it, as people say, even if you're not feeling super confident. Remember, they're already interested in you. That's why you got the interview.
6. "Um, yeah … like … I really, uh …"
Sometimes it's not about what you say, but how you say it. Slang, colloquialisms and a super-casual tone may be fine when you're talking with friends, but not in a professional setting.
If you're overly casual or use a lot of filler words while speaking, it could convey to the interviewer that you don't know what you're talking about. Worse, it might give the impression that you're not very interested in the position.
Some anxiety is normal in an interview, but do your best to make sure your body language and tone of voice remain positive and project confidence. Try recording yourself to hear when you slip in an "um" or a "like." Also, no bleeping swear words.
7. "This seems better than my last job."
Complaining about a previous job, boss or company is unprofessional. It makes potential employers wonder what you'd say about their company if things don't work out.
Some industries are very insular, and social media helps people stay connected better than ever. For all you know, the horrible manager you're unloading about may be someone your interviewer knows.
If asked about an employer, it's best to stay positive — even if a former job or your current job is a bad situation. Saying something like you "appreciated the experience, but this position more closely aligns with your long-term interests" will help you save face with your potential employer.
8. "Sorry I'm late."
Unless you're held up by an incident worthy of making the local news, you might as well not even show up to most job interviews if you're running late.
Being tardy for an interview is rude and shows you don't take the job interview seriously and respect the interviewer's time. It also speaks to how you'll act as an employee.
Leave incredibly early to interview for a job you seriously want to land. If you wind up with time to kill, you can always sit in your car, visit the coffee shop next door or stand outside and take deep breaths to calm your nerves before you head in. Then you'll be ready to say "nice to meet you" right on time.
9. "I have another offer."
This one gets a little tricky. Talking about other offers generally fits in the bucket of things you shouldn't say in an interview — at least not right away when you're not asked.
You don't want to convey to interviewers that their job is a fallback option.
People who've done a lot of hiring say to avoid boasting early in the process about other interviews or offers you have lined up (if you're a strong candidate, they assume you're pursuing multiple opportunities anyway).
But if a hiring manager asks for an update on your job search toward the final stages of the interview process, it's OK to share the info. The person may be trying to gauge how quickly to get your offer letter together.
10. "How much does the job pay?"
Compensation is an important factor when considering a position, but you don't want to blow your chance by talking about money right away.
The subject of payment and benefits is delicate, and similarly, you don't want to scare away potential offers by being too aggressive about how many vacation days you want.
The best approach is usually to wait for your potential employer or interviewer to come to you. Sometimes the hiring manager will ask about your salary requirements early on, and sometimes the topic won't come up until you've made it through the interview process. But be patient because the hiring manager will let you know when the time is right to discuss pay and benefits.
Sponsored
Know you're a great match
We tell you if you're a strong candidate so you can prioritize where to apply. ZipRecruiter uses AI technology to match your skills to jobs you may not have found otherwise.