Deal with your debt first
"Regardless of the number on your paycheck, avoiding high-interest debt and saving a meaningful percentage of your income can put you in a better spot in the long run," says Cobb.
One of the first steps toward financial wellness is to deal with your debt — especially those with the highest interest rates. Thanks to exorbitant consumer prices, Americans are increasingly relying on their credit cards and household debt is soaring.
But with credit card interest rates spiking to record highs in response to the federal funds rate, now is not the time to let your monthly payments slide. Make sure you're doing your best to pay them off in full and on time.
Taking out a personal debt consolidation loan is a simple way to lower your monthly payment and free yourself from debt sooner. But what exactly does that mean? Essentially, a debt consolidation loan puts all your existing debt into one payment that's often at a lower interest rate than you're currently paying. You'll still have to make monthly loan payments, but they should be more manageable and the lower interest rate means you'll pay less overall.
Depending on how much interest you pay on your credit cards, finding a debt consolidation loan with Credible could save you thousands of dollars.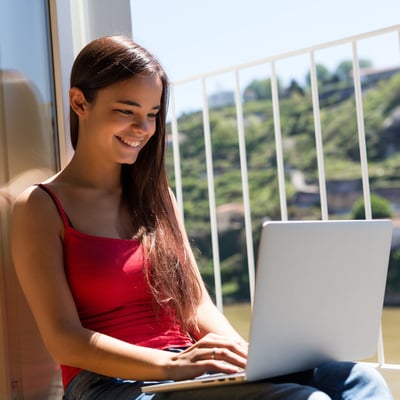 ZipRecruiter helps you secure the job of your dreams faster than ever. Speed up your job search today.
Get Started
Take control of your money
Once you've got your debt under control, think about how to make the best use of your money.
While investor sentiment may be low right now, Craig Birk, chief investment officer at Personal Capital, advises against panic selling your investments.
"Stocks can be a secret weapon because they offer you one of the best chances to mitigate the impact of inflation and, in the long run, you're well-positioned to beat it several times over."
Consider building a well-diversified portfolio with sectors that traditionally perform well throughout economic cycles, like consumer staples and utilities.
Even better, try investing your money in real assets outside the stock market. Alternative investments have traditionally been exclusive to ultra-high-net-worth individuals, but new platforms are making it easier and cheaper to buy in.
Contemporary art, for one, has outperformed the S&P 500 by 131% for the past 26 years, and it has a near zero correlation to stocks according to Citi. Masterworks lets you invest in shares of individual works — just select which shares you want to buy and they will handle the rest.
Similar to art, fine wine has historically offered a great hedge against inflation and a more stable investment than stocks, and you can get involved through Vinovest.
Another option is real estate, which has actually demonstrated its resilience in times of rising interest rates despite rising mortgage rates. First National Realty Partners lets accredited investors own a share of institutional-quality properties for a stable, positive cash flow while the firm handles the work for you.
Then plan for the future
With solid investments and no debt, you'll want to make sure you're tucking some savings aside as well.
The Personal Capital survey found that 58% of Americans are putting away more into their short-term savings and retirement savings — but with many predicting they'll need $1.25 million in savings to retire comfortably, you'll want to start preparing immediately.
A financial planner can help you set up your finances for the future and make sure your assets are safeguarded.
WiserAdvisor can help you get started — their easy-to-use platform connects you to the best financial advisors based on your unique needs. And it costs nothing to check out your matches and decide which advisor is right for you.
Sponsored
Apply for your dream job in one click
Looking for a new job can be a time consuming process.
Rated the #1 job search site, ZipRecruiter helps you secure the job you've always wanted faster than ever. With its one-click apply feature and AI-driven smart matching technology, ZipRecruiter makes the process easy. Employers can even invite you to apply for their jobs.
Speed up your job search and check out ZipRecruiter today.