Protect your nest egg
The Personal Capital survey found that 58% of Americans are putting away more into their short-term savings and retirement savings, but with the economy in such a volatile state amid high inflation, your 401(k) or IRA could be at risk.
A Gold IRA is a great alternative to protect and grow your nest egg. Unlike the U.S. dollar, which has lost 98% of its purchasing power since 1971, gold's purchasing power remains stable over time.
American Hartford Gold is an industry leader in precious metals, offering physical delivery of gold, silver and platinum, as well as retirement accounts like IRAs, 401Ks and TSPs. They have an A+ rating from the Better Business Bureau and are a three-time winner of Inc. 5000's Best Gold Company award.
While inflation is increasing everyone's expenses, precious metals won't be affected — so a Gold IRA might be the best thing to preserve your retirement.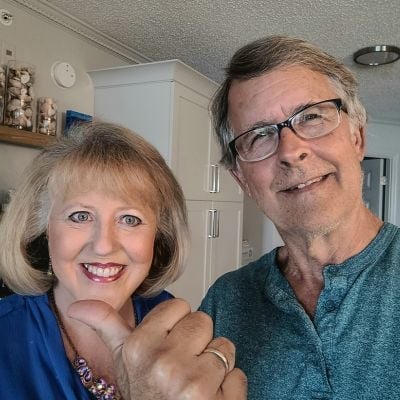 Deal with your debt
"Regardless of the number on your paycheck, avoiding high-interest debt and saving a meaningful percentage of your income can put you in a better spot in the long run," says Lacey Cobb, director of advice solutions at Personal Capital.
Depending on how much interest you pay on your credit cards, a personal debt consolidation loan could save you thousands.
A debt consolidation loan puts all your existing debt into one payment that's often at a lower interest rate than you're currently paying. You'll still have to make monthly loan payments, but they should be more manageable and the lower interest rate means you'll pay less overall.
Credible is a free online services that shows you the best options so you can save a ton in interest. Checking rates won't affect your credit score, plus it's free.
Take control of your money
Once you've got your debt under control, think about how to make the best use of your money.
While investor sentiment may be low right now, Craig Birk, chief investment officer at Personal Capital, advises against panic selling your investments.
Consider investing your money in real assets outside the stock market. Alternative investments have traditionally been exclusive to ultra-high-net-worth individuals, but new platforms are making it easier and cheaper to buy in.
Contemporary art, for one, has outperformed the S&P 500 by 131% for the past 26 years, and it has a near zero correlation to stocks according to Citi. Masterworks lets you invest in shares of individual works — just select which shares you want to buy and they will handle the rest.
Similar to art, fine wine has historically offered a great hedge against inflation and a more stable investment than stocks. With new platforms like Vinovest, you can take advantage of the money to be earned from fine wine, alongside wealthy collectors like Bill Koch and LeBron James.
Another option is real estate, which has actually demonstrated its resilience in times of rising interest rates despite rising mortgage rates.
Origin — a private equity firm — offers bundled real estate investments by acquiring and operating multifamily properties. Their team provides accredited investors with the opportunity to access this lucrative asset without the responsibility of property management.
Plus, because Origin's founders invest company capital in all the funds they offer, you know they've got skin in the game too and can trust that your goals are aligned.
Sponsored
Follow These Steps if you Want to Retire Early
Secure your financial future with a tailored plan to maximize investments, navigate taxes, and retire comfortably.
Zoe Financial is an online platform that can match you with a network of vetted fiduciary advisors who are evaluated based on their credentials, education, experience, and pricing. The best part? - there is no fee to find an advisor.