Defining characteristics of a top-notch remote worker Choosing the right employee can save you time and money.
Effective remote workers have the same qualities you'd look for in a traditional, in-the-building employee. But a handful of extra qualities are important for those working off-site. They need to be:
Self-motivated. You won't be in your employees' living rooms breathing down their necks, so look for candidates with histories of activities requiring self-motivation.
Tech-savvy. When your entire relationship with an employee is virtual, that worker must know how to handle technology.
A good communicator. For a remote team to function, everybody needs to be on the same page. The ability to communicate ideas clearly and concisely — especially when using a messaging app like Slack — is key.
Passionate. If employees believe in your company's mission and are passionate about the part they play, they're less likely to slack off. They're also more likely to proactively find ways to help, whenever they have downtime.
Collaborative. Productive remote workers can see the "big picture" and build off the strengths of their co-workers.
Resourceful. While teamwork and communication are important, remote workers also need a certain level of independence and the ability to solve problems themselves.
Now that we understand the traits of a good remote employee, let's look at where to find them.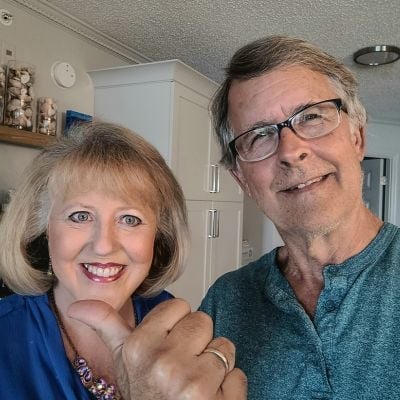 Best job search engines to hire remote workers
ZipRecruiter ZipRecruiter is one of the best job search sites for employers looking for remote workers.
Its job board reaches over 10 million candidates per week, many of whom are looking for remote positions. Though ZipRecruiter does not have a specific filtering option for remote work, job hunters can add the words "remote" or "virtual" to their job-search term to find off-site positions.
The platform features a laundry list of useful tools, including job templates, screening questions, a mobile app, and the ability to integrate with an employer's applicant tracking system.
ZipRecruiter automatically posts jobs to over 100 other jobs sites, to maximize the reach of a job listing.
Subscriptions for employers start at $16 per day, but ZipRecruiter offers a free four-day trial to test the waters. You can sign up and get your first job post in front of candidates in a matter of minutes.
Indeed
Over 250 million unique visitors land on Indeed each month, making it the largest online job board in the world.
To sort through the massive amount of jobs published per day, the platform has multiple filtering options, including one for remote positions — and even a filter for temporarily remote positions during COVID-19.
Employers can post jobs for free, or can promote open positions on Indeed with paid ads to maximize reach.
Job seekers using Indeed can benefit by signing up for a free account on Glassdoor, Indeed's sister site. Indeed and Glassdoor work together seamlessly, allowing to easily research company information and reviews while hunting for open positions.
Google for Jobs Google for Jobs is more of a job advertising strategy than a traditional job board. When you publish remote job openings on your company's website, Google for Jobs will scrape this information and show it in the Google search results.
All you have to do is mark up the HTML of your webpage so when Google's bots crawl it, they'll recognize it as a job post.
This requires a bit of technical know-how. If you can't figure it out, a freelancer from Upwork or Fiverr should be able to help.
Jora
Jora is available in 36 countries, making it a great job board for employers searching for international talent. It's the No. 1 job search engine in Australia, so if you're looking for Australian remote workers, Jora is your friend.
It does not have a specific filter for remote work, but job seekers can type "remote" into the location search field to quickly find virtual positions.
Jora is one of the most generous free job posting sites, allowing you to post 10 free listings per month. You have the option to post directly on its platform or via the site's job feed integration.
Handshake Handshake is a career site and mobile app aimed at connecting employers with recent college graduates. It provides access to over 9 million student and alumni platforms, so employers can scout top talent from universities nationwide.
Scooping up qualified candidates directly out of college is a sneaky strategy to survive in today's competitive recruitment market. Plus, youngsters are more likely to be tech-savvy and prepared to work remotely.
To find remote jobs on Handshake, job seekers can simply type "remote" into the search field. But then, they'll have to manually sort through every single remote position, which isn't ideal. But if you're an employer, with free use of the site's basic features, you don't have much to lose.
AngelList
AnglelList is a platform that connects U.S.-based tech startups with investors and employees. Over 3.2 million job seekers are in the AngelList network, and the entire platform is focused on remote jobs and technology-related companies.
If you're hiring for a tech-related startup, this is your go-to place to find qualified remote workers.
AngelList lets you post unlimited jobs for free, albeit to a limited candidate pool. For full access, you can upgrade to a $250 monthly subscription.
LinkedIn LinkedIn is an all-in-one job board and professional social network.
You can post jobs for free, but one at a time. If you want to post multiple posts or boost your listing, you can pay to promote them. Job seekers can filter for on-site, remote or hybrid positions.
But you don't have to wait for candidates to come to you. You can proactively search for remote workers, add them to your network, view their professional profiles, and message them directly.
Searches are free within your network, but to tap into the full power of the LinkedIn database, you'd want to sign up for LinkedIn Recruiter Lite. It offers a one-month free trial. After that, the cost is $119.99 per month.
Chegg Internships
Chegg Internships is one branch of Chegg.com, a popular online tutoring and textbook exchange platform. Some 30 million students visit Chegg each month, making it a strategic place to post college-friendly remote positions.
As the name implies, only paid internship opportunities are allowed on Chegg — and they can be remote.
Since Chegg is more than just an internship board, you may attract qualified students who were originally just searching for books or tutoring. That means you can snatch up talent before they start actively hunting for positions on other platforms. Posting jobs on the site is free.
Learn4Good Learn4Good is a lesser-known job search engine that receives hundreds of thousands of job applications each year. It may seem tiny compared to giant sites like Indeed, but sometimes tiny has its advantages.
It's easier to stand out from the noise, you're tapping into a fresh pool of candidates, and Learn4Good is free.
It lets you post 20 free job posts every six months. And while there are no fancy search filters, most remote job seekers know to type "remote" into their search.
As an employer, you can search the site's database for CVs matching your job description.
PostJobFree
PostJobFree is one of the oldest free job posting sites on the web. It's a basic, no-frills platform, but thanks to its seniority, it often ranks well in Google.
This platform is best for employers who don't have the time or desire to tinker around with fancy new recruitment technology. PostJobFree is as simple as it gets — one step up from the classifieds section of a newspaper.
You can search nearly 4,000 resumes in the site's database by keyword and location. Not every job seeker will be interested in remote work, but if you find a candidate you like, you can always make an offer.
Sponsored
Follow These Steps if you Want to Retire Early
Secure your financial future with a tailored plan to maximize investments, navigate taxes, and retire comfortably.
Zoe Financial is an online platform that can match you with a network of vetted fiduciary advisors who are evaluated based on their credentials, education, experience, and pricing. The best part? - there is no fee to find an advisor.