ZipRecruiter
Ranked the No. 1 job search site in the U.S. based on a G2 satisfaction survey, ZipRecruiter will work with you to secure a job that meets your expectations.
After setting up your profile, the site helps take out the guesswork by letting you know whether your qualifications look like a good fit for the position you're interested in. It will also share your profile with potential employers to make sure they know you're a match.
ZipRecruiter has a "one-click" feature, where you can quickly and easily apply for positions that interest you. Using words like "retiree" in the search bar will help you see the jobs that are calling for people like you.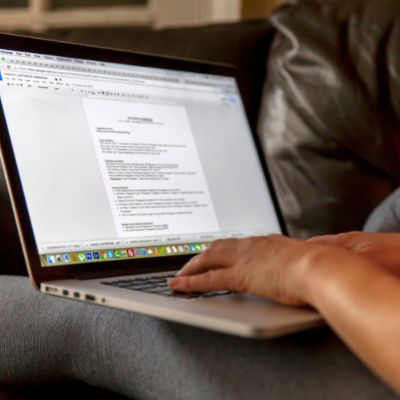 Indeed
Another top job search site: Indeed has around 250 million unique impressions every month and postings for any type of employment — part-time or full-time.
You're able to make a profile that saves your resume details, making it easy to apply for jobs as they come up.
There isn't a specific category you can comb through, but if you search for terms like "retiree" or "casual," you're able to filter for any relevant jobs.
LinkedIn
LinkedIn works as a social media site that will help you stay connected.
After setting up your profile with all your relevant employment experience, you can surf through the platform to build your connections and start networking.
You're able to search for jobs tailored to retirees on LinkedIn. But the site is best used for connecting directly with past coworkers. You can then see what positions are available at their companies and, hopefully, score a friendly referral.
Let employers apply to you
Show off your resume. We will show your profile to employers that fit so they can invite you to apply. Candidates who are invited to apply are nearly 3 times as likely to get hired.
Sign up now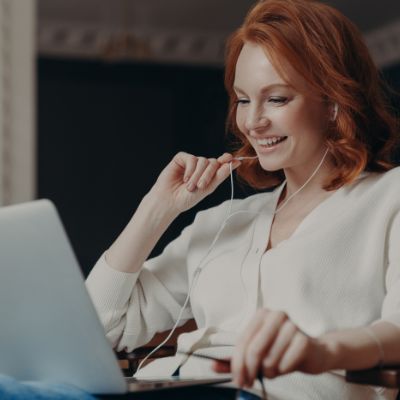 Retired Brains
Retired Brains isn't just a site where you look for jobs, it's a resource to help you navigate retired life.
Not only does the site give you full-time employment options, but it also displays part-time, seasonal and temporary positions specifically geared towards retirees. Retired Brains also provides resources to help you start your own business and continue your education.
RetirementJobs.com
Founded in 2005, RetirementJobs.com works with major recruiting and human capital management brands to help curate the best jobs for retirees.
While their job board is free for anyone with an account, they do offer a premium membership with some extra perks.
This premium membership comes with webinars and resources to help you with your job search. It also comes with a free resume critique to make sure you're in the best position to land an interview.
Rent A Grandma
Specifically targeted for elderly caregivers, Rent A Grandma offers a list of "Grandmas" available for quality domestic staffing needs.
There is an initial $25 charge to be listed on their website to cover the expenses of membership — including a background check. But if you love working with kids, and want to make a little extra money on the side, Rent A Grandma is a great way to connect families who need a helping hand.
Senior4Hire
From the team behind Teens4Hire, Senior4Hire started in 2001 to help people over the age of 50 find meaningful employment.
The website is very easy to use. Once you register an account, you're able to access the job board and post your resume completely free.
Senior4Hire is also used by recruiters looking for qualified candidates, so you'll have to give permission for your profile and resume to be submitted to those positions.
Workforce50.com
Workforce50.com is a job search site for retirees aimed at helping seniors find their next career opportunity.
They pull job postings from companies and other job search sites to give users the best senior-friendly openings. You can narrow your search by location and the type of work you'd like to do.
Workforce50.com also has a library of resources, offering senior-living tips on a wide variety of topics like job hunting, managing finances and transitioning careers.
Retiree Workforce
Less of a job board and more of a resource, Retiree Workforce publishes articles aimed at seniors about retirement life.
This includes financial advice, retirement planning and choosing a career path.
If you're having trouble navigating life after retirement, Retiree Workforce is a great tool to add to your belt.
National Older Worker Career Center
The National Older Worker Career Center advocates for an age-diverse workforce by helping those 55 and over get the careers they want.
They've been working with government agencies since 1997 to provide experienced workers using cost-effective, flexible and contemporary staffing options. They support seniors looking to reenter the workforce with programs and workshops to help them on their career journey.
AARP Job Board
The American Association of Retired Persons, or AARP, is a nonprofit organization dedicated to empowering seniors in their post-career lives.
They have a job board filled with opportunities for retirees. Additionally, they've implemented an Employer Pledge Program to help members find employers who are committed to hiring those over 50.
UpWork
If you want to keep the flexibility that comes with retirement, becoming a freelancer is a great option. As one of the leading freelance platforms in the world, UpWork connects you with employers to help you find work that fits your schedule.
The job postings on the platform can be sorted by industry and will have all the relevant details surrounding the project — like timeline, the amount of work required and their budget.
There are a few fees involved with using UpWork, but it provides a great opportunity to start a business on your own terms.
Sponsored
Know you're a great match
We tell you if you're a strong candidate so you can prioritize where to apply. ZipRecruiter uses AI technology to match your skills to jobs you may not have found otherwise.