What's happening? Right before the pandemic hit, a 2019 Gallup survey found that there were 44 million self-employed professionals in the U.S.
But as many were forced out of the workforce either because gigs evaporated or they had to stay home and care for children while daycares and schools were closed, they came to rely on federal unemployment benefits, which were distributed by their state governments.
However, 20 states plan to shut off access to paid unemployment assistance for those workers by July 3. In May, 6.3 million individuals were claiming these benefits across the country. Around 1 million of them will be impacted by this move, according to multiple media reports.
And it's not just the self-employed who are set to lose these benefits.
With more than 9 million job openings reported in April, there's a huge demand for a variety of skilled workers now that pandemic restrictions are starting to lift. With that in mind, many state governors are also ending the $300 weekly benefits for regular full-time workers who lost their jobs over this past year.
Currently, 25 states plan to end their unemployment benefits before they're set to expire in September. The first four — Alaska, Iowa, Mississippi and Missouri — are cutting off benefits on June 12. The other 21 states plan to sunset their programs between June 19 and July 10.
Which states are ending the benefits?
The 20 states ending paid unemployment assistance for self-employed workers are:
Alabama
Arkansas
Georgia
Idaho
Indiana
Iowa
Mississippi,
Missouri
Montana
Nebraska
New Hampshire
Oklahoma
South Carolina
South Dakota
Tennessee
Texas
Utah
West Virginia
Wyoming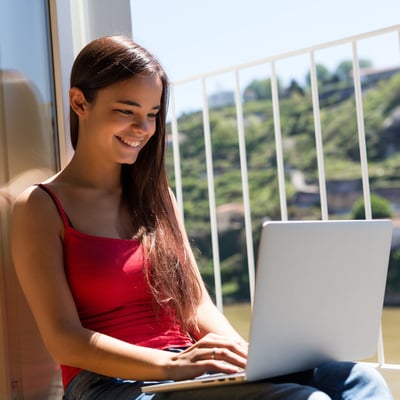 ZipRecruiter helps you secure the job of your dreams faster than ever. Speed up your job search today.
Get Started
How you can prepare While a few weeks isn't much time to get ready to lose these essential benefits, there are still a few things you can do to come up with a plan.
First, you'll want to dust off your resume and make sure it's all ready for you to start applying to jobs.
Next, set aside whatever you can spare for your emergency fund — especially if you've had to withdraw from the account over this past year. And be sure you put your money away in a high-yield savings account so it will continue to grow in the bank.
Next, if you've been relying on high-interest credit cards to carry you through the pandemic, you may want to consider a lower-interest debt consolidation loan. By rolling all your high-interest balances into a single payment, you'll save yourself a huge chunk of cash and you can pay down your debt sooner.
What to do if you need more money right now If that's not enough to help set your finances up for success through the tail-end of the pandemic, you have a few options to find some extra funds in your budget.
Sponsored
Apply for your dream job in one click
Looking for a new job can be a time consuming process.
Rated the #1 job search site, ZipRecruiter helps you secure the job you've always wanted faster than ever. With its one-click apply feature and AI-driven smart matching technology, ZipRecruiter makes the process easy. Employers can even invite you to apply for their jobs.
Speed up your job search and check out ZipRecruiter today.