1. Balance transfer credit cards
Balance transfer credit cards allow you to consolidate all of your credit debt onto one low-rate card.
They're a great option for anyone with a lot of card debt, because having a single bill makes it much easier to pay down that debt and track your progress.
Balance transfer cards can reduce the interest you pay on your total credit card debt, effectively lowering your monthly payments and saving you money on finance charges.
More: Compare the best balance transfer credit cards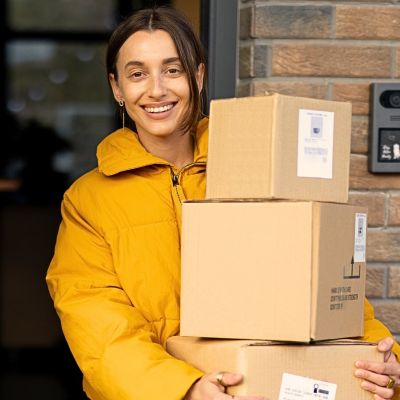 Capital One Shopping's browser add-on automatically applies coupon codes as you shop online. It's absolutely free – plus it takes only two clicks to install. Add the Capital One Shopping browser extension today and start earning discounts of up to 50% on the things you already buy.
Install for Free
2. Prepaid credit cards
Are you wary of opening a credit card? Prepaid cards are a safe option if you want the convenience of credit but don't want to risk going into debt.
Once you make a deposit on the card, you can use it to shop wherever credit cards are accepted. Spending is limited to the amount of money you deposit.
Prepaid cards offer a way for you to purchase stuff with no line of credit, no credit check and no debt.
More: Compare the best prepaid credit cards
3. Secured credit cards
Secured cards are perfect if you have poor credit or no credit — this type of credit card helps you build it.
Similar to a prepaid card, with a secured credit card you must make a deposit, which serves as your spending limit on the card. But your spending isn't deducted from the deposit.
Instead, the bank holds your money, and you pay your bill as you would with a normal credit card. Typically, if you're good with your payments, the bank will refund your deposit and give you a regular card within months. And, your credit score will climb.
More: Compare the best secured credit cards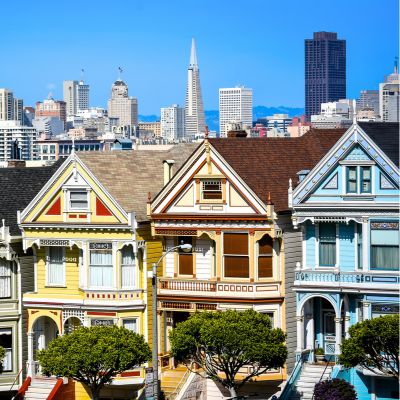 Believe it or not, you don't need millions, or even hundreds of thousands to invest in real estate. Arrived is an online platform where you can invest in shares of rental homes and vacation rentals without the headaches of being a landlord.
Learn More
4. Student credit cards
If you've never had a credit card because you're still in school and are just starting on the whole adulting thing, a student credit card may be the perfect solution. They offer a good way to build and establish credit early in your financial life.
That's important because before you know it, you'll be ready for your own car loan or mortgage.
Many student cards have a lower spending limit so you won't get into too much debt, and you can earn rewards for your daily spending.
More: Compare the best student credit cards
5. Low-interest credit cards
The really smart way to handle credit cards is to pay off your balances every month. But if you stumble, this is the type of card for you.
A low-interest credit card is a good choice if you've piled up a lot of credit card debt or tend to carry a higher balance.
With lower-than-average APRs (annual percentage rates — the rates of interest you'll pay over the course of a year), low-interest credit cards cut your interest charges and make it easier to pay down your balances.
More: Compare the best low-interest credit cards
6. 0% APR credit cards
What might be even better than a low-interest card? How about a no-interest credit card?
Cards with 0% APR can save you serious money on finance charges. You pay no interest at all during an introductory period, which can last for 15 months or more.
These cards help you avoid paying more on your existing debt, giving you the chance to pay off just what you already owe.
More: Compare the best 0% APR credit cards
7. Cash-back credit cards
These cards offer a very basic reward: a small percentage of money back from your day-to-day shopping.
Some cards give cash back only on certain purchases — such as gas and groceries — while others put a little something back in your wallet from all of your spending on the card.
Often, you can earn extra cash back early in the game, if you make a certain level of purchases with the card during the first months. Later, there might be limited-time opportunities for bonus cash back at specific types of businesses, like restaurants or department stores.
More: Compare the best cash-back credit cards
8. Rewards credit cards
If you love earning points and spending them on whatever you want, a rewards credit card is a great option.
You can use a rewards credit card to earn free hotel stays, get free meals at certain restaurants, save money at theme parks or score discounts at your favorite stores.
Similar to cash-back cards, a rewards credit card typically gives you a hefty bonus (a pile of extra rewards points) when you spend a certain amount with the card in the first few months.
More: Compare the best travel rewards credit cards
8. Airline/travel credit cards
Got the travel bug? Then why not get a card to match?
Whether you have to fly a lot for business or you just love to travel, airline-specific or travel rewards credit cards offer a planeload of perks, including free checked bags, early boarding, drink coupons and more.
Plus, your everyday purchases earn you frequent flyer miles toward free flights and upgrades.
New cardholders can land big bonuses, like 60,000 miles after you make your first purchase and pay the annual fee.
More: Compare the best airline credit cards
10. Small business credit cards
If you own a business, you need a credit card that works as hard as you do. Small business credit cards can give you extra buying power and make it easier to track your expenses.
These credit cards usually offer rewards on everyday spending, allowing you to save money on stuff you have to buy anyway. Extra rewards might be possible when you use the card to pay for office supplies, internet service and other typical business expenses.
More: Compare the best small business credit cards
11. Gas rewards credit cards
We know you're spending a lot of money on gas these days. And now there's a way to benefit from having to spend as much as you do. Gas rewards credit cards give you rebates, points or cash back just for filling up your car.
And you can earn rewards not only on fuel but also on your other everyday purchases.
Gas cards keep more money in your wallet as you keep your tank filled. These cards are perfect for commuters or anyone who spends a lot of time behind the wheel.
More: Compare the best gas rewards credit cards
12. No-annual-fee credit cards
While rewards cards offer sweet perks, they also tend to come with annual fees, typically costing anywhere from $49 to $95 each year. If that seems like too high a price to pay, you'll want to shop for a no-annual-fee credit card.
These cards offer the benefits and convenience of other credit cards, but without steep yearly charges.
And if you hunt hard enough, you might even find a no-fee card offering some rewards, like a modest rate of cash back or airline miles.
More: Compare the best no-annual-fee credit cards
13. No-foreign-transaction-fee credit cards
Another card that's perfect for frequent travelers, a no-foreign-transaction-fee card can be used abroad without incurring extra charges.
Other cards may hit you with a fee of up to 3% for every transaction you make in a foreign currency.
No-foreign-transaction-fee cards are great for business travelers and vacationers who want to focus on their adventures and not have to worry about paying extra for their shopping, dining and fun.
More: Compare the best no-foreign-transaction-fee credit cards
Sponsored
Kiss Your Credit Card Debt Goodbye
Millions of Americans are struggling to crawl out of debt in the face of record-high interest rates. A personal loan offers lower interest rates and fixed payments, making it a smart choice to consolidate high-interest credit card debt. It helps save money, simplifies payments, and accelerates debt payoff. Credible is a free online service that shows you the best lending options to pay off your credit card debt fast — and save a ton in interest.