Save money without thinking twice about it
Do you drive a car? Do you have a phone? Do you cook at home? With broad bonus categories covering the most common expenses, you can just spend on essentials like you normally would and watch the cash-back rewards roll in.
You'll earn 5% cash-back rewards on the first $5,000 you spend each year on eligible gas, grocery, internet, cable, satellite TV and mobile phone service purchases, and 1% thereafter. You also earn unlimited 1% cash back on all other purchases.
Those are alluring cash-back reward rates, especially when compared to other cards with similar eligibility requirements.
Meanwhile, the Credit One Bank Platinum X5 Visa offers cash-back rewards wherever you spend — plus up to 10% cash-back rewards when you buy from some of the nation's top retailers, both in store and online as part of the More Cash Back Rewards program.
As you accumulate cash-back rewards with the Platinum X5 Visa, they are automatically redeemed as statement credits. Kiss Your Credit Card Debt Goodbye
Having a single loan to pay off makes it easier to manage your payments, and you can often get a better interest rate than what you might be paying on credit cards and car loans.
Fiona is an online marketplace offering personalized loan options based on your unique financial situation.
When you consolidate your debt with a personal loan, you can roll your payments into one monthly installment. Find a lower interest rate and pay down your debt faster today.
Get Started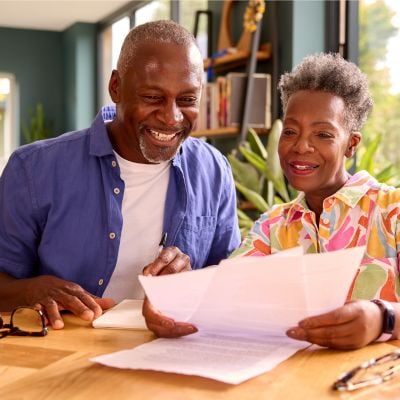 Watch your progress in real time
Another tangible benefit for people working on their credit is free online access to your credit score and monthly summaries of your credit report, allowing you to keep track of your finances and see how the card is working for you.
And the option to customize your payment date will ensure you only have to pay off your balance at the most convenient time for you.
You can access all of these features through the easy-to-use Credit One Bank Mobile App. Spend more time saving and less time worrying about saving
Making the purchases you were already bound to make is a little more lucrative with the Platinum X5 Visa.
With cash-back rewards, useful financial tools and bonus cash back at certain stores, the Credit One Bank Platinum X5 Visa proves you don't need to settle for less.
Sponsored
Follow These Steps if you Want to Retire Early
Secure your financial future with a tailored plan to maximize investments, navigate taxes, and retire comfortably.
Zoe Financial is an online platform that can match you with a network of vetted fiduciary advisors who are evaluated based on their credentials, education, experience, and pricing. The best part? - there is no fee to find an advisor.