A single year of college can cost anywhere from $24,610 at a local public college to $49,320 at a moderately-priced private college. After four years, graduates can expect to leave school with a degree and $98,440 to $197,280 in debt.
The price is even higher when students use college to figure out what they want, changing their majors and taking extra courses. According to the National Center for Education Statistics, about 80% of college students change their major at least once and upwards of three times during their undergrad.
This leads directly to the heart of the issue:
There are many ways to save while you attend college but to really get your money's worth, you need to choose the right major the first time.
And to make sure you don't end up hating your job, you have to choose a major that will lead to a career you'll enjoy.
By setting up a long-term plan before you enter college, you will be able to ensure that your education isn't just an expensive journey of discovery, but a great investment in your future.
Choose a career-focused major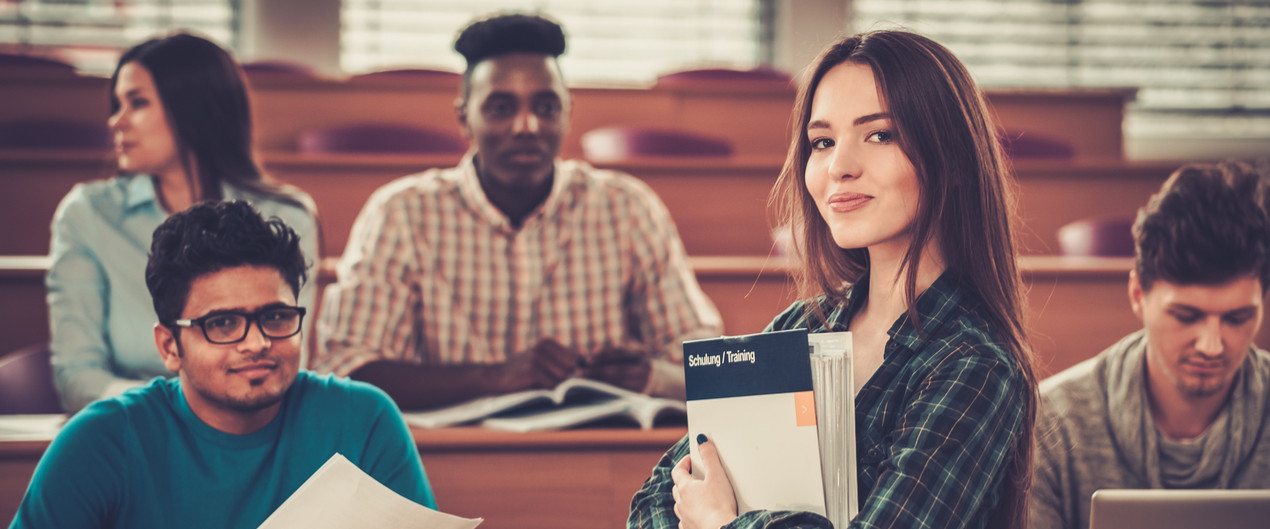 When you're choosing your major, first you need to think about what kind of job you want in the future. To ensure that college is worth your time and money, your major needs to act as a firm stepping stone towards that career. This way, once you finish school and start working, you'll be able to enjoy your job and begin paying off your student debt right away.
How to choose the right career for you To find that perfect job, start with what interests you off the top of your head. Ask yourself what job you would want if time or money was not a factor. Are you a boat captain? a photographer? a zoo keeper? Whatever it is, try and explore that career. Get an entry level or part time job in that field and actually try it. People tend to complicate their job musings by bringing in preconceived ideas about certain jobs even though they have no experience in the actual industry. Becoming aware of your genuine personality and opening your mind to new possibilities is essential to finding the right career for you.
Getting even deeper, career counseling expert Matthew Turton explains that finding your ideal job depends on identifying your own dominant personality, your interests, your skills (what you're already good at), and your core values. Your unique personality and preferences determine the work environment that would satisfy your interests and your intrinsic personal needs. And the best way to discover your unique skills, wants, and needs is to do an in-depth career assessment.
Firstly, identifying your own unique level of introversion (desire for alone time) and extraversion (enjoyment from interacting with others) can give you a strong idea of the kind of work environment you would prefer. Keep in mind that there are probably lots of jobs and work environments that would suit each personality across many industries. For example, someone who has an interest in marketing and likes working in a team could consider aiming for a job in a marketing firm, where many people collaborate to complete projects. On the other hand, someone who enjoys marketing but strongly prefers to work alone could consider becoming a home-based freelance marketing writer who specializes in a growing niche like tech-related business to business writing.
Matthew also explains that your existing skills and interests are probably applicable to many jobs and fields that you've never considered, so identifying your greatest skills can actually open your eyes to many new possibilities. Finally, your core values in your work (your need for challenge in your job, for example) and life values (such as a need for good work-life balance and family time) round out the basic environment and value requirements in your job search.
Limits to finding your ideal job
One thing that's hard for people to accept is the truth that they will probably never be fully satisfied by their jobs alone. This isn't a bad thing! This just means that people expect far too much from their dream jobs and that they don't take the time to fulfill their social, creative, adventurous, and other needs outside of work.
Expecting to fulfill all these needs at work is guaranteed to lead to workplace dissatisfaction even if you're working in a perfectly suitable job! So, this means that you need to identify ways to fulfill the deepest interests and values in your life and take steps to address those needs outside of work.
Career counseling Today, many high schools in America assign just one guidance counselor for as many as 1,000 students. This is a pretty dismal statistic that no amount of soul-searching and career musing can fix. With over 350 majors available at colleges today, choosing just one is a heck of a task to do on your own.
That's why we suggest that you seriously consider career counseling. Professional career counseling can cost a lot of money, but it doesn't have to. We've found what we believe is the to the most comprehensive and actionable personality assessment: Breakthroughs
This psychometrically developed test gives you:
a full personality assessment (including identifying your unique balance of the Big 6 Personality Traits)
a thorough understanding of your own interests, skills, and values
a 30-page report outlining your unique results and recommending your ideal careers
a permanent link to a database of industry information and data on salaries, daily work realities, and average background and education of people working in each industry
a projected future outlook for each job and industry
This test is actually a condensed online version of an established psychology and career assessment that's been around for 20 years. The web-based version only takes one hour to complete. We can confirm that this is a legitimate test thanks to the 70-page publically-available Research and Development manual that shows how the test was developed and by whom. Even better: it's available to complete and print out in 18 different languages — perfect for sharing the results with your family.
Breakthroughs personality and career assessment can open your mind to career options that closely match your unique personality, interests, and skills, while giving you access to the career database's collected job data, college pathways, expected salaries, and daily work realities of these jobs. At the same time, if you have a wide range of interests and skills, the test can home in on your deepest interests and values to help you choose the direction that suits your skills and personality best. In short, this test helps you make a long-term plan and takes the guesswork out of choosing your college major!
For all these reasons, the test is ideally suited to those about to enter college — or to college students who don't want to waste time and money switching courses and majors while trying to discover what they truly want to do. While a single college course can cost from $1,800 to $8,000, Breakthrough's personality and career assessment costs only $297.00. That's less than 3% the price of a single course.
Final thoughts
Back to the original question — the clear answer is that college is absolutely worth your time and money, if you know what major to choose the first time and what job it will lead to.
College is worth it if you have a plan, because you will spend only the minimum money needed to get to where you want to be, instead of spending hundreds of thousands of dollars and getting into mounds of unnecessary debt.
By taking the time to do a proper career assessment, you can get ahead and make the most out of college, and you can ensure that getting an education really is the best investment in your future.
Are you ready to choose your major?
We encourage you to head over to Breakthroughs and find your path!
Can you think of a friend or family member who could benefit from the information in this article? Share it with them, and they'll certainly thank you!
Disclosure: We're an honest bunch, so please be aware that some of the links in this article are from our sponsors.