What is the current prime rate? The prime rate has been unchanged since March 2020, when the Fed responded to the coronavirus crisis by cutting what's known as the federal funds rate all the way down to a range of just 0% to 0.25%. In turn, major banks led by Chase and M&T cut the prime from 4.25% to the current prime rate of 3.25%.
Since then — including at their most recent meeting in late July — Fed policymakers have opted to hold their federal funds rate close to zero. The prime rate has stood still, too, with prime rates at major banks remaining at their lowest level since the mid-1950s.
It could be at least a couple of years before the U.S. prime rate budges. In notes, or "minutes," released from the July meeting, Fed officials indicated that they wouldn't be ready to raise interest rates again until the economy shows "substantial further progress."
At their previous meeting, in June, central bank policymakers forecast two rate hikes for 2023. Their earlier projections didn't see rate hikes coming before 2024, but the time line has been shortened because of signs the economy is coming back from the pandemic and inflation is bubbling up.
Powell has downplayed the risks to the economy from the COVID delta variant. But delta concerns forced Fed officials to cancel their annual gathering in Jackson Hole, Wyoming, and hold it online. In his speech during the event, Powell indicated the central bank doesn't plan to raise interest rates anytime soon.
You're probably getting the impression that the Fed sets the prime rate. It doesn't, though there is a close relationship between the prime rate and the Fed's federal funds rate.
Prime rate definition The prime rate is a key lending rate used to set many variable interest rates, such as the rates on credit cards and home equity lines of credit, or HELOCs.
But more specifically, it's the prime rate that commercial banks offer to their most creditworthy customers — including corporations, and consumers with the highest credit scores.
Borrowers who are considered more likely to default — that is, not pay back a loan — get higher rates.
Technically, there is no single U.S. prime rate. The banks set their own prime rates, but they're generally all the same and move in lockstep with the Fed's rate.
More: Worried about the state of your portfolio? Get low-cost tips from a financial adviser at Facet Wealth.
Who sets the prime rate? The prime rate piggybacks off the federal funds rate, which is the interest rate that's one of the Federal Reserve's primary tools for nudging the economy. Banks normally take that rate and add 3 percentage points to get their prime rate.
The prime rate is used to set interest rates for credit cards and also can influence personal loans and certain mortgages.
When banks' prime rates are low, there is more lending, borrowing and spending activity in the market. That activity tends to slow when prime rates are higher, which in turns tempers the economy.
The federal funds rate is the interest rate banks charge each other for overnight loans so they can meet their reserve requirements. Those are the amounts of money the Fed requires banks to have on hand at the end of each business day, partly to guard against bank failures.
The central bank doesn't exactly set the federal funds rate; it's ultimately decided by market supply-and-demand forces. But the Fed's policymaking panel — called the Federal Open Market Committee, or FOMC — establishes a target for the federal funds rate.
When the Fed raises rates, the prime rate will also go up. Again, the current federal funds rate target is a range of 0% to 0.25%, which matches an all-time low established during the 2008-2009 financial crisis and Great Recession.
Federal funds rate vs. prime rate vs. growth in personal loans
Banks set the prime rate, not the Federal Reserve, but the prime moves in sync with the Fed's benchmark interest rate, the federal funds rate.
WSJ prime rate
The Wall Street Journal (WSJ) publishes what's considered to be the definitive U.S. prime rate, which is determined through a survey.
As the publication explains, its Wall Street Journal prime rate is "the base rate on corporate loans posted by at least 70% of the 10 largest U.S. banks."
Though the Wall Street Journal prime rate generally matches the prime rate posted by the big banks — again, normally the federal funds rate plus 3 points — it's considered the official prime rate that's used to set many other borrowing costs.
Federal Funds Rate vs. Wall Street Journal (WSJ) Prime Rate
This week
1 month ago
3 months ago
1 year ago
Federal Funds Rate (Current target range 0.00%-0.25%)
0.25%
0.25%
0.25%
0.25%
WSJ Prime Rate
3.25%
3.25%
3.25%
3.25%
How does the prime rate change?
The federal funds rate — and, in turn, the prime rate — has a direct impact on certain types of credit, namely loans with rates that are adjustable, not fixed. The prime rate influences other interest rates in a more roundabout way.
The historical prime rate
How the prime rate has moved in recent years
Date in effect
Rate
Mar. 16, 2020
3.25%
Mar. 4, 2020
4.25%
Oct. 31, 2019
4.75%
Sept. 19, 2019
5.00%
Aug. 1, 2019
5.25%
Dec. 20, 2018
5.50%
Sept. 27, 2018
5.25%
June 14, 2018
5.00%
Mar. 22, 2018
4.75%
Dec. 14, 2017
4.50%
June 15, 2017
4.25%
Mar. 16, 2017
4.00%
Dec. 15, 2016
3.75%
Dec. 17, 2015
3.50%
The prime rate and variable-rate loans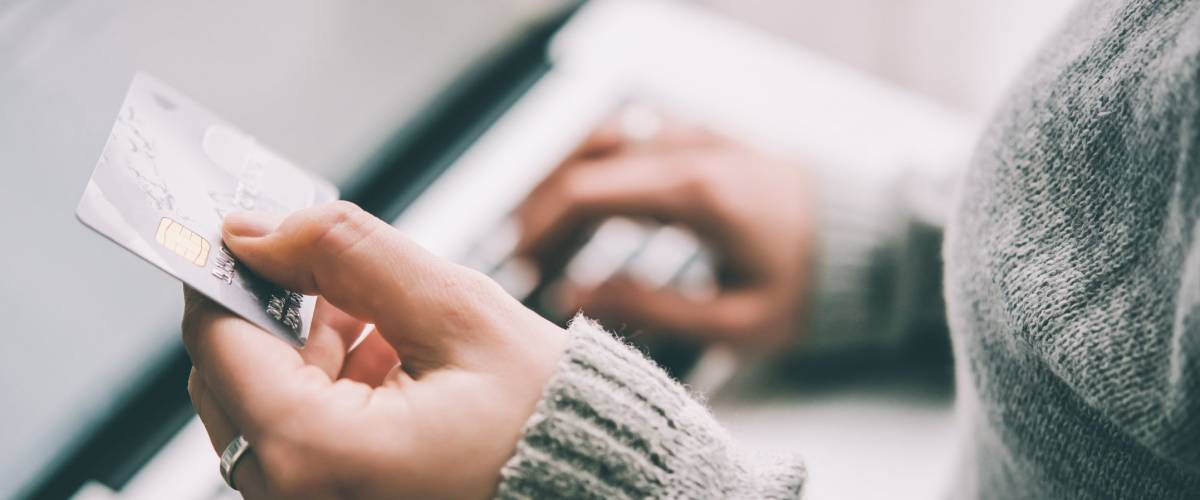 If you've got credit cards or a home equity line of credit, you feel the movements in the U.S. prime rate most closely.
Interest rates on those products change in sync with the prime rate. The adjustable rate on a HELOC might be advertised as "prime plus 1%" or "prime plus one," for example.
The interest rate on that hypothetical home equity line would have dropped from 5.25% to 4.25% when the U.S. prime plummeted from 4.25% to today's prime rate. Again, the current prime rate is 3.25%.
In similar fashion, a credit card might have an APR (annual percentage rate) described as "prime plus 11.49%" or "prime plus 9.99%."
The prime rate and other loans Interest rates on auto loans are often tied to the U.S. prime rate, too, and many adjustable-rate mortgages, or ARMs, adjust in tune with the prime rate.
The interest on ARMs is fixed for the first several years, and then it moves up or down along with a benchmark interest rate — which is frequently the prime rate. A common adjustable-rate mortgage is the 5/1 ARM, with an interest rate that's fixed for five (5) years and can adjust every one (1) year after that.
The interest rates on personal loans and popular fixed-rate mortgages do not dovetail off the prime rate and the federal funds rate, but there is an indirect effect on what borrowers pay.
After the Fed cut its federal funds rate to near zero last year and created a climate for very low interest rates, mortgage rates dropped to historic lows. Rates on personal loans fell too.
But long-term mortgage rates don't always move in the same direction as the prime. For example, 30-year mortgage rates fell between December 2016 and December 2017 — even as the prime rate rose from 3.75% to 4.50%.
Timing is crucial when you're deciding to borrow money. If you're in the market for a mortgage, an auto loan or a personal loan, you may want to latch onto a lower interest rate whenever you see one.
Compared: prime rate, federal funds rate, COFI
Prime rate, federal funds rate, COFI, as of April 1, 2021

| | This week | 1 month ago | 1 year ago |
| --- | --- | --- | --- |
| WSJ Prime Rate | 3.25% | 3.25% | 3.25% |
| Federal Discount Rate | 0.25% | 0.25% | 0.25% |
| Federal Funds Rate (Current target range 0.00%-0.25%) | 0.25% | 0.25% | 0.25% |
| 11th District Cost of Funds Index | $0.41% | 0.41% | 0.74% |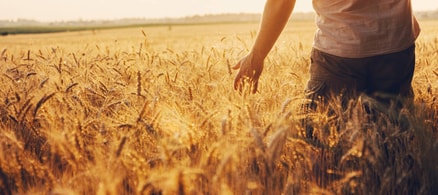 As a commodity-producing asset, farmland is an excellent hedge against inflation.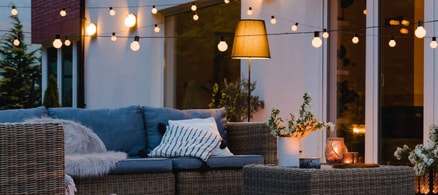 Don't settle — with one move, you can make your staycation sensational.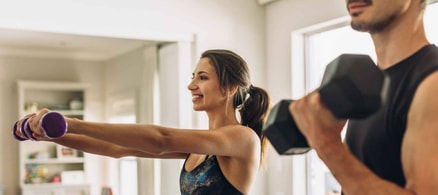 Don't sweat it — use this effortless solution to find better deals.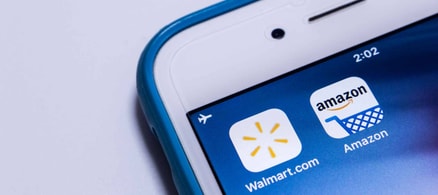 With one 30-second trick, we found $460 in savings beyond Walmart and Amazon.
Disclaimer
The content provided on MoneyWise is information to help users become financially literate. It is neither tax nor legal advice, is not intended to be relied upon as a forecast, research or investment advice, and is not a recommendation, offer or solicitation to buy or sell any securities or to adopt any investment strategy. Tax, investment and all other decisions should be made, as appropriate, only with guidance from a qualified professional. We make no representation or warranty of any kind, either express or implied, with respect to the data provided, the timeliness thereof, the results to be obtained by the use thereof or any other matter.